Today's Google doodle is making more than a few people pretty upset with the search engine. There are multiple support forum threads and reader comments all over the web about the interactive moving balls logo. If you load the Google homepage the first thing you will see is tons of dots in Google's colors (blue, red, yellow and green) flying all around your screen. Eventually they settle in the middle to spell out "Google". Whenever you move your mouse around the dots move around as well.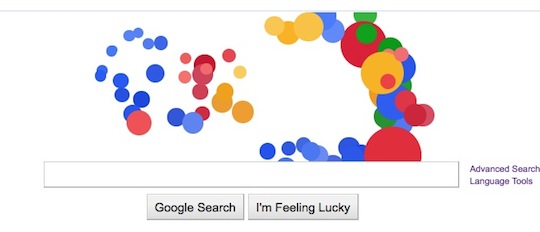 Usually these doodles are created for a specific reason, for instance to commemorate an anniversary, birthday, or an important day in history. However, the purpose of this doodle has yet to be discovered. A few sites have speculated that the moving dots were to celebrate Google's 12th birthday (the company was incorporated Sept. 4, 1998), but according to Search Engine Land this is not the case.
While I personally like the doodle and there are definitely more people out there that do, a LOT of users have been complaining about, not only today's doodle, but about the Google doodles in general. On the site's support forums and in comments around the web people have been sounding off about the immaturity the Google team is unleashing on them, along with CPU complaints (especially regarding last week's Buckyball logo).