Google's John Mueller advises site owners not to mix signals like noindex and rel=canonical.
The two signals are contradictory pieces of information, Mueller says, and Google will end up picking one over the other.
In general, Google will pick rel=canonical over noindex in cases where both signals are being used.
Mueller provided this advice in a reply to a Reddit thread, where a user asked the following questions:
Does google ignore a self ref canonical when their is a no index in the html markup;

What are the disadvantages of a noindex compared to a canonical?
Another user replied saying rel=canonical is a tool that should be used when it's not possible to 301-redirect. A rel=canonical tag will ensure signals, such as inbound links, are attributed to the canonical page.
Mueller replied to that user's reply, reiterating the same information while also adding the advice to not mix signals.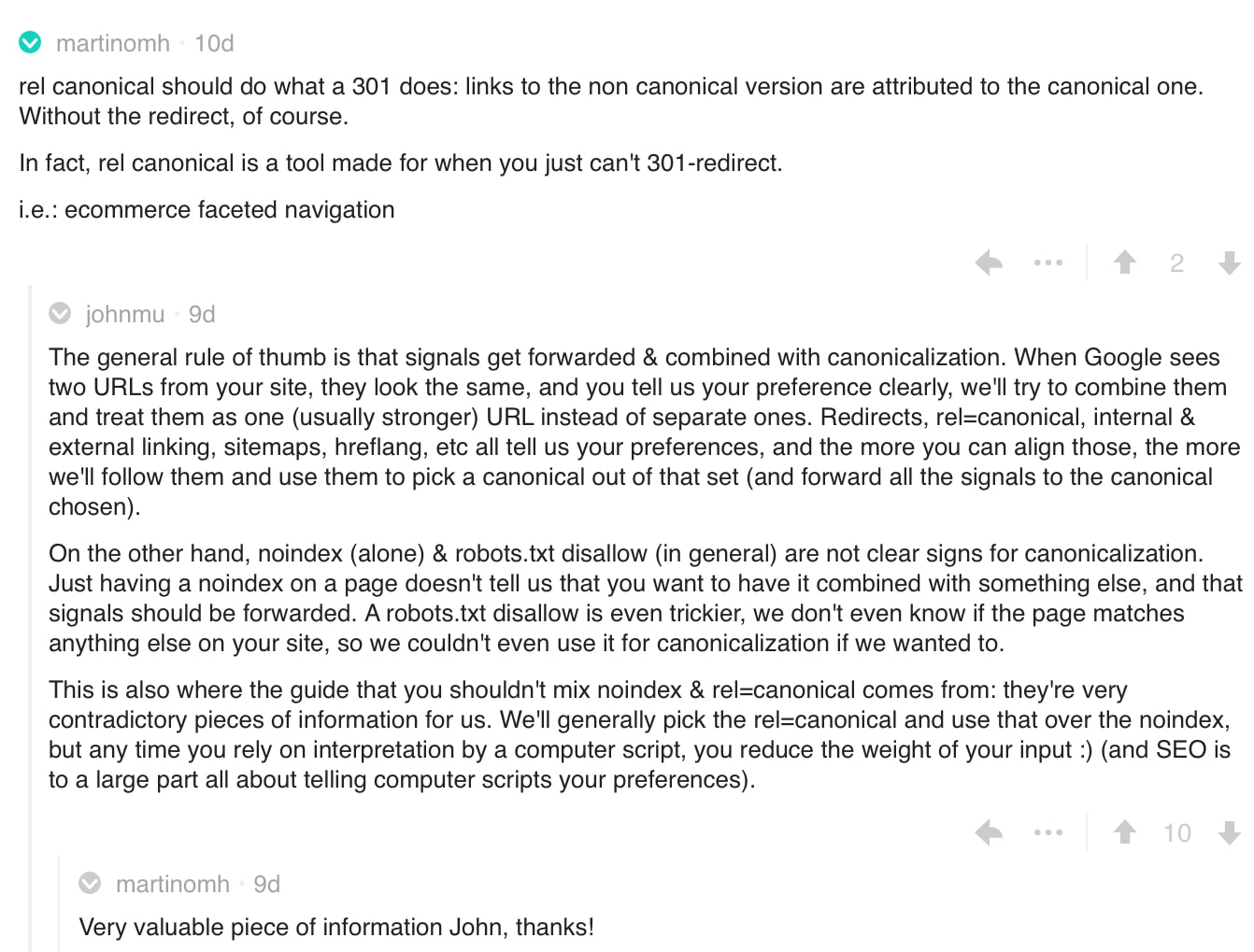 In addition, Mueller addressed the disadvantages of using noindex over rel=canonical, saying that using noindex alone is not a clear sign for canonicalization.
Noindex does not tell Google anything about forwarding the signals from one page to another page.
In order for Google to forward signals from one page to another, the site owner needs to clearly communicate to Google which page it prefers.
Site owners can provide clear communication to Google in any of the following ways:
Redirects
Rel=canonical
Internal links
External links
Sitemaps
hreflang
"… the more you can align those, the more we'll follow them and use them to pick a canonical out of that set," Mueller says.
For further assistance with canonicalizing pages, please see the following resources: