Google has begun automatically appending location extensions to eligible Google Display Network ads when users are nearby and express interest in a certain category of business.
Like location extensions in Search and Maps, display ad location extensions will include information such as photos, business hours, and store location.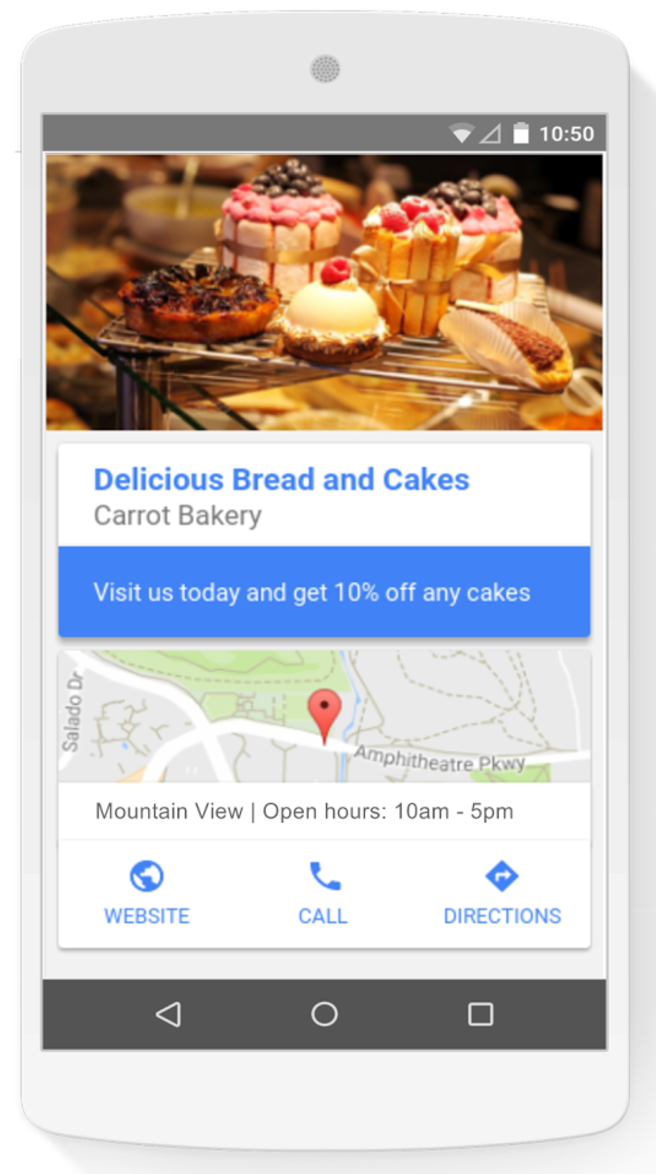 Google display ads with location extensions will be shown to users who are near the location and may be interested in a particular business. Google gives the example of a user browsing a food blog being shown and ad for a local bakery complete with location extensions.
Internal data from Google indicates location extensions lead to an increase in clicks to a business, with 60% of clicks being related to directions or store information.
Setting Up Location Extensions for Display Network Campaigns
Location extensions can be added to display network campaigns campaigns by selecting the option to "Extend my ads with location information."
If you want those ads with location extensions to only be displayed to users within proximity of your business, navigate to Location options (advanced) and select "People in my target location."
Creating the ads themselves is a simple three step process:
Click +Ad and select Ad gallery
Click on General purpose ads then selection the Location Extension format option.
Enter your ad assets.
Click save and you're done!
Opting Out of Display Ads With Location Extensions
If you decide you no longer want your display ads to automatically include location extensions when applicable, you can opt out.
Here's how:
Go to the Ad Extensions tab.
Select View: Location extensions
Click + Extension
Select "Select campaigns" (or "Select ad groups")
Select one or more campaigns (or ad groups)—the ones you'd like to turn off location extensions for.
Select "Use campaign location extension," then select "Disable location extensions"
Click save and you're done.