Google has created a new search engine called Poly, which is designed for finding 3D objects to use in apps with virtual and augmented reality capabilities.
If you're developing for AR and VR, you need 3D objects in your apps— full stop. Now you can build on others' work with 3D objects discovered in Poly.
Poly is integrated with Google's Tilt Brush and Blocks tools, and allows for direct uploads of OBJ files.
"Whether you're creating an intense space walk in VR or a serene garden of AR flowers, you'll find the ingredients you need in Poly."
Poly contains thousands of models to discover, which are absolutely free to use. Objects found in Poly can be modified by the end-user, or used as-is.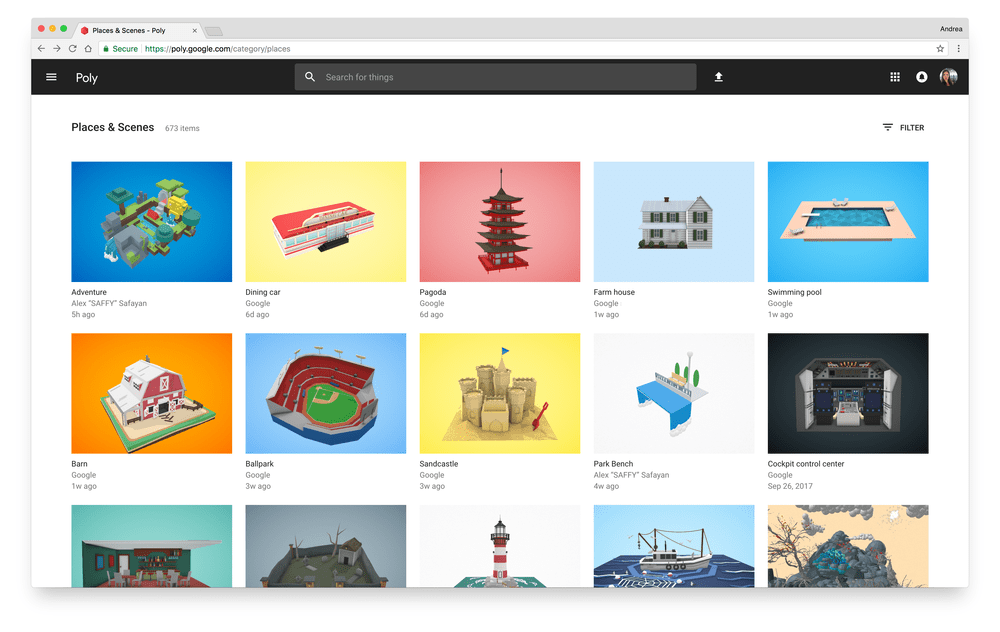 'Liking' an object will allow you to import it into either the Tilt Brush or Blocks tools, where you can then "remix" it and build upon it.
While Poly has been designed for developers, anyone can use it to view 3D objects in their mobile or desktop browser.
The 3D objects can also be downloaded as animated GIFs, which do nothing more than spin in circles.
Another thing you can do with these objects is view them in VR with Cardboard or Daydream View.
One thing Poly cannot do, which perhaps maybe it should, is utilize AR technology to place an object in the room with you.
Maybe that's something that will be added in the future. AR and VR are still in their infancy, so Poly will likely evolve over time as the technology matures.