Google Chrome on iOS has been able to scan barcodes and QR codes since this past February, but it's a feature that could easily get looked over unless you knew it was there.
With the latest update to Chrome on iOS, there is now a shortcut on the keyboard for scanning barcodes. Here's what it looks like: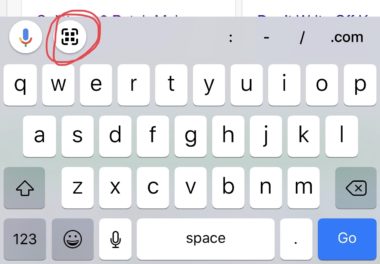 After tapping on the shortcut, the process of scanning QR codes and is still the same as it was before.
Previously, if you wanted to scan a barcode with Google Chrome you literally couldn't do it without closing the app.
You'd either have to 3D-touch the app icon and select "Scan QR Code", or search for "Scan QR Code" in Spotlight search.
Now, as soon as you tap on the address bar within the app, you will see the option to scan a barcode or QR code.
This kind of shortcut feels like it would be well-suited for Google's search app, but there has been no such update so far.