Google Ads is launching AR Beauty Try-on, which allows beauty brands to display ads where users can try virtual makeup.
AR Beauty Try-on will be available to brands globally in a beta with YouTube Masthead and TrueView video discovery ads.
With this feature, Google says beauty brands will be able to offer "realistic, virtual product samples that work on a full range of skin tones, to YouTube's 2 billion monthly active users."
Ads with the new AR Beauty Try-on feature will be delivered via the YouTube Masthead or TrueView Video Discovery video ads across IOS and Android. Both ad types are displayed prominently in the YouTube home feed.
After tapping one of the ads and entering the watch page, customers can use their front-facing camera to see how the product being advertised looks on their own skin. If they like what they see, they can place an order for the product.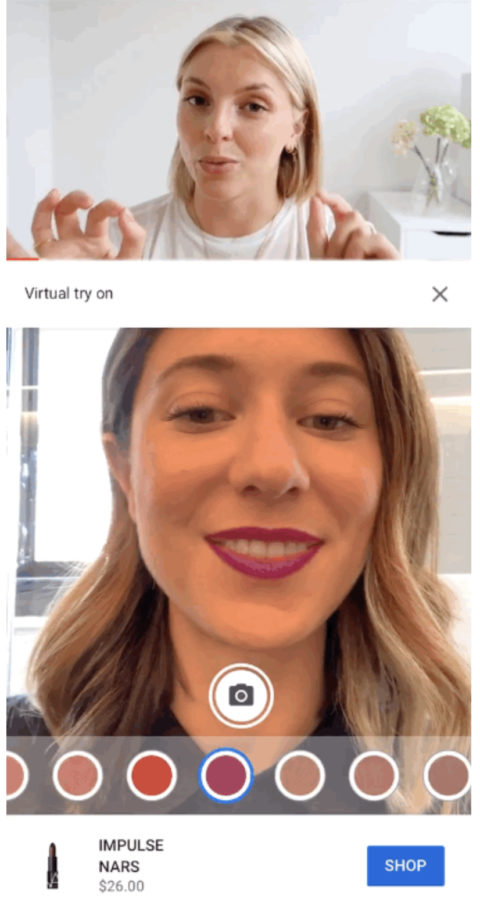 Google describes how NARS, a leading cosmetics company, is using AR Beauty Try-on to advertise lipstick:
"As one of the first brands to run TrueView Discovery video and Masthead ads with the Beauty Try-on feature, NARS has reached over 20 million people to-date in the US, UK, Canada and Australia who, on average, have tried on more than 2/3 of the 24 lipstick shades featured. That's over half a million shades in total tried on to-date."
Those who are interested in using this feature will need to contact their Google sales team directly.