Google made a small but notable change to the way it handles local reviews. Going forward, Google will automatically translate local reviews into your native language.
So if you're in a foreign country and looking for a place to eat, for example, the reviews you find will be in displayed in whichever language you have set on your device.
Google says this will occur automatically when conducting a search in the Google Maps or Search app. It doesn't sound like this is a change that will roll out across mobile browser search or desktop search.
When reading reviews, the translated version will appear first followed by the original version. Here is an example: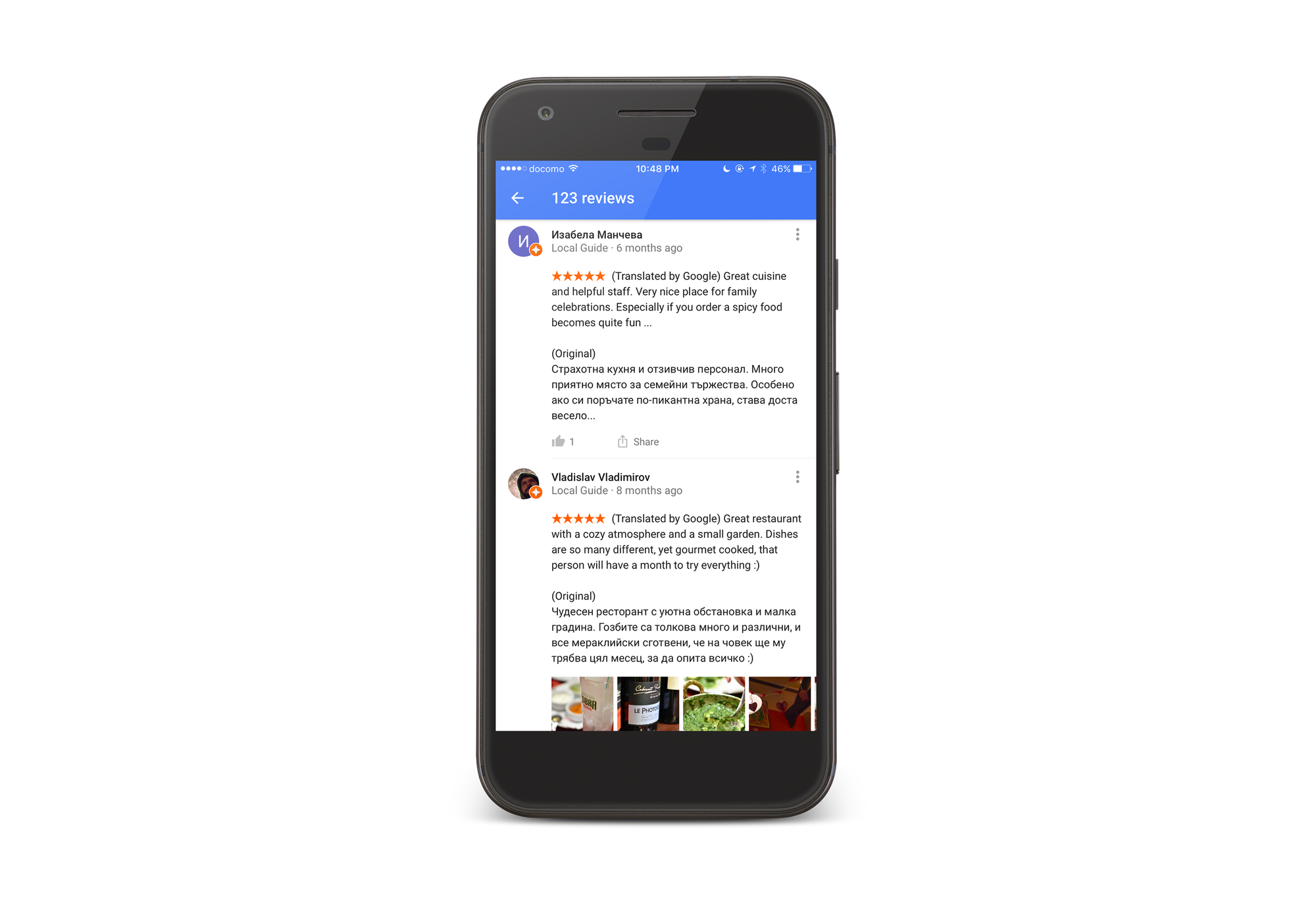 To start seeing translated reviews as pictured above, make sure your Google Maps and Search apps are updated to the latest versions.