Google Assistant on iOS has received an update which makes it easier than ever to activate.
Now it's almost as easy to activate Google Assistant on iPhone as it is on Android phones.
However, users still have to go through Siri first.
That means either saying "Hey Siri" or holding down the power button on the newer iPhone models (or the home button on older models).
From there, users can simply say "OK Google" or any other voice command of their choosing.
Here's how to set it up.
Setting Up "OK Google" on iOS
It couldn't be easier to set up "OK Google" on iOS.
First, make sure your device is running iOS 12 or higher.
Then check to see if you've downloaded the latest update to Google Assistant from the App Store.
Next, open the Google Assistant app and tap on the button in the bottom right-hand corner.
You will immediately see an option to add Google Assistant to Siri, which looks like this: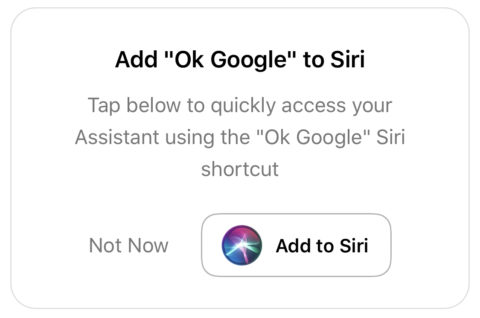 Tap on "Add to Siri" and you will be prompted to record a voice command.
You can use the suggested "OK Google" command, or virtually any other command you can dream up. Just as long as you can remember it later.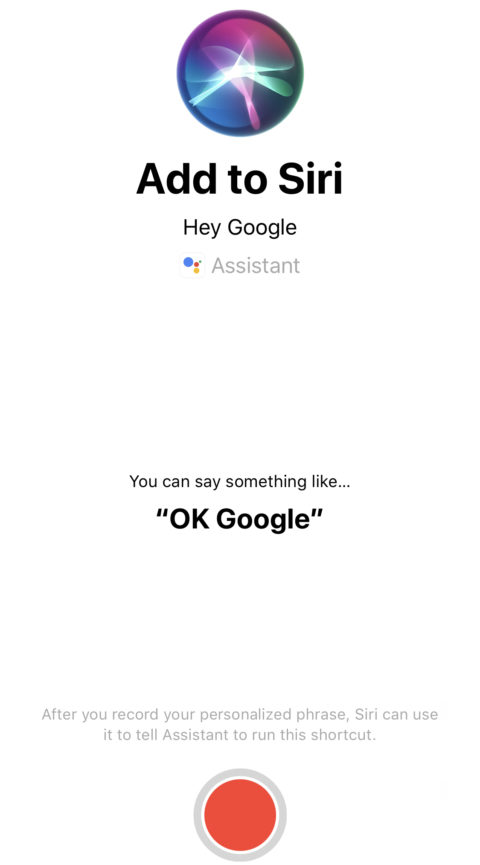 That's it. You're done.
Confirm it's working by invoking Siri and saying your chosen voice command.
Google Assistant will automatically open and you can begin issuing further commands.
This is probably as easy as it will ever get to activate Google Assistant on iOS.
Given that Apple and Google are competitors, it's unlikely that there will be a simpler option baked into Apple's mobile operating system.
At least Google is playing nice with Apple by offering its users this workaround.
More Resources