Google announced this week that it is now allowing advertisers to apply audience lists at a campaign level. Previously, applying audience lists such as those generated through remarketing lists for search ads (RLSA) and Customer Match had to be done for every single ad group.
The ability to easily apply audience lists across an entire campaign is expected to save AdWords users a lot of time going forward. With campaign-level audience lists it's also now easier measure and change bid adjustments.
Just as you can apply audience lists at the campaign level you can now optimize bid adjustments at the campaign level, where Google suggests you'll be able to make more informed decisions.
Adding audience lists to a campaign is accomplished through a simple drop-down menu within the Audiences tab of an AdWords campaign. Click on the red "+TARGETING" button and then you'll be brought to the following screen where you can apply audience targeting to the campaign: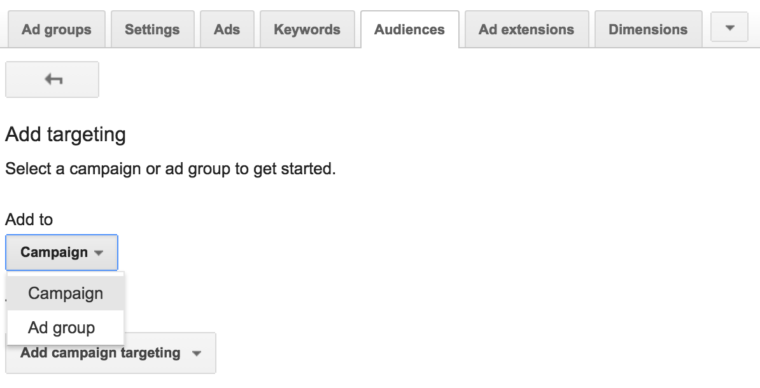 For more information see Google's Help Center document.