Google has announced plans to introduce local display ads for highlighting in-store products and sales.
Unlike other Google ads, which typically spotlight products and services that can be ordered online, local display ads promote goods that can be acquired at brick and mortar locations.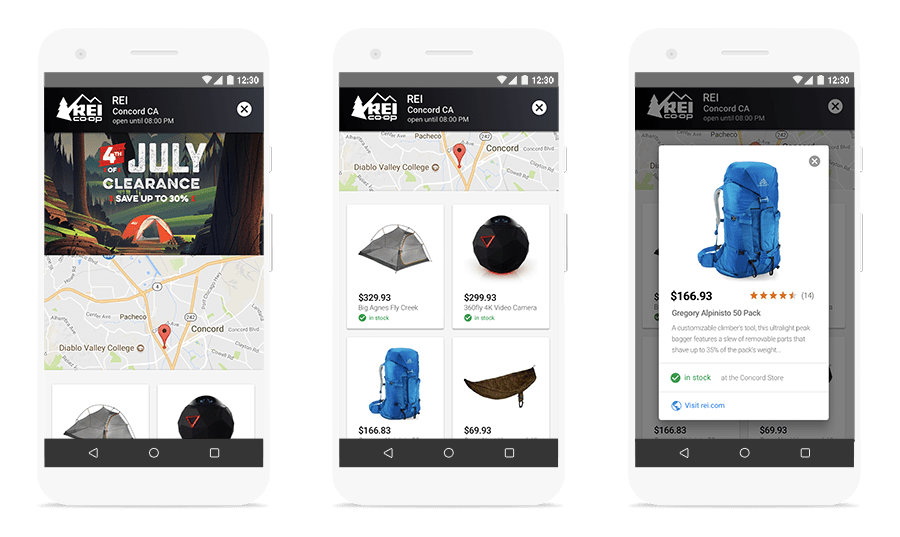 Rather than driving online traffic, the goal of local display ads is to drive more foot traffic.
In order to run local display ads you must first have a local inventory feed set up for shopping ads.
From there, you'll have to reach out to your Google account team to participate in the pilot program. Alternatively, you can wait until the ad unit is rolled out more widely.
Other New Local Ad Updates
Speaking of local inventory feeds, Google is launching another new feature to get more customers in stores.
Local inventory is coming to Google Assistant, which means users can ask questions like "Ok Google, where can I buy _____ nearby?" and they'll get a list of local stores carrying the product.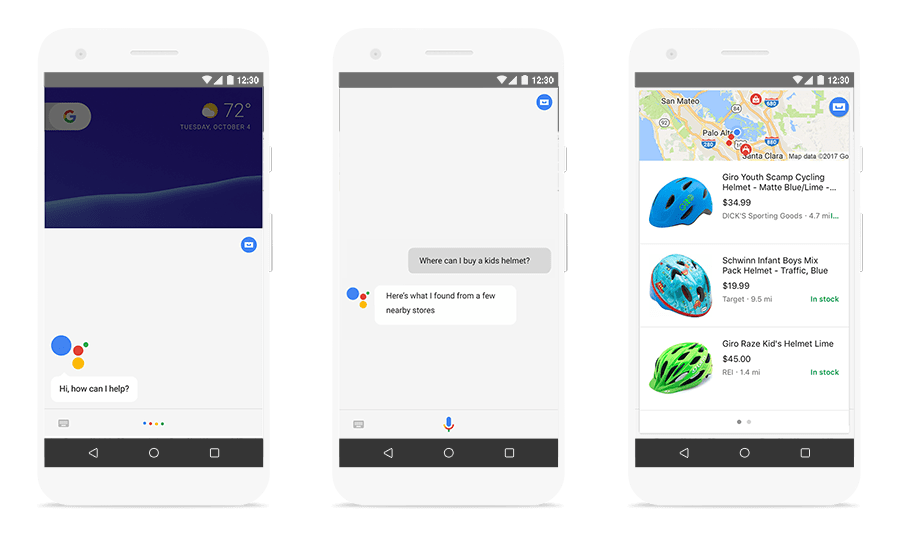 In order to be included in Google Assistant's local inventory search results, all you have to do is have a local product inventory feed.
In an effort to capture more data on how Google ads influence store visits, measurement for impression-based store visits will be available in the coming months.
Impression-based store visit measurement will track when seeing a display ad led to a store visit. This is based on aggregated and anonymized data from users who opt in to activate Location History.
In addition to impression-based store visits, Google will also be introducing reporting for the following insights:
Time lag report: how long it takes a user to visit a store after clicking an ad
New vs returning customers: how many store visits came from repeat customers
Demographic report: add store visits insights to existing demographic reports