Google is adding two new predefined landing page reports to the Report Editor.
These include the landing pages report and expanded landing pages report.
Both reports have been accessible in the landing pages section of Google Ads.
However, being available in the Report Editor means advertisers can more easily manipulate and chart the data, as well as add them to custom dashboards.
Advertisers will be able to engage with all of their landing page data through tables and charts in Report Editor.
Google provides an example of a pie chart that can be created for conversions segmented by expanded landing pages or landing pages.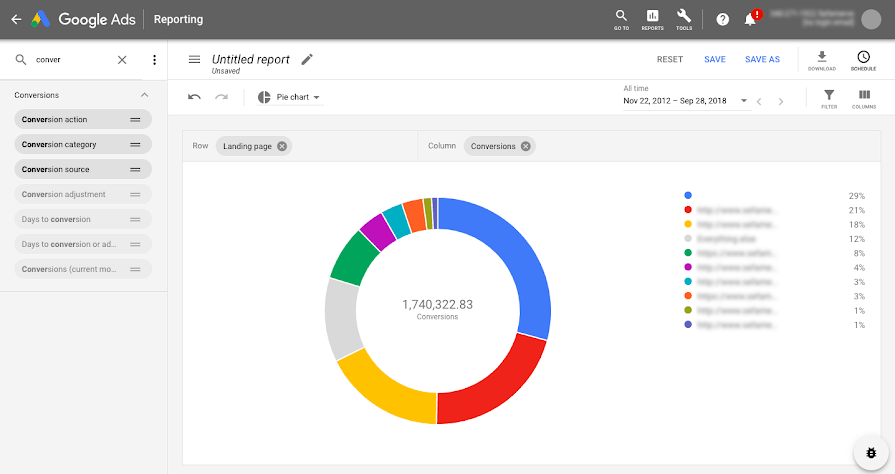 Here is some information about the two types of reports.
Landing Pages Report
The landing pages report is an improved version of the final URL report.
It contains additional columns, such as:
Mobile speed score
Mobile-friendly click rate
Valid AMP click rate
Expanded Landing Pages Report
In addition to the columns shown in the landing pages report, the expanded landing pages report also shows the URL users reach after contextual substitutions have been made and custom parameters have been added.