Google confirmed it's rolling out lead form ad extensions in the coming weeks, a feature that was recently spotted in testing.
As we reported two weeks ago, Google has been testing ad extensions that have the ability to capture leads. After tapping a call-to-action button, users can quickly submit a form which is pre-populated with the contact information from their Google account.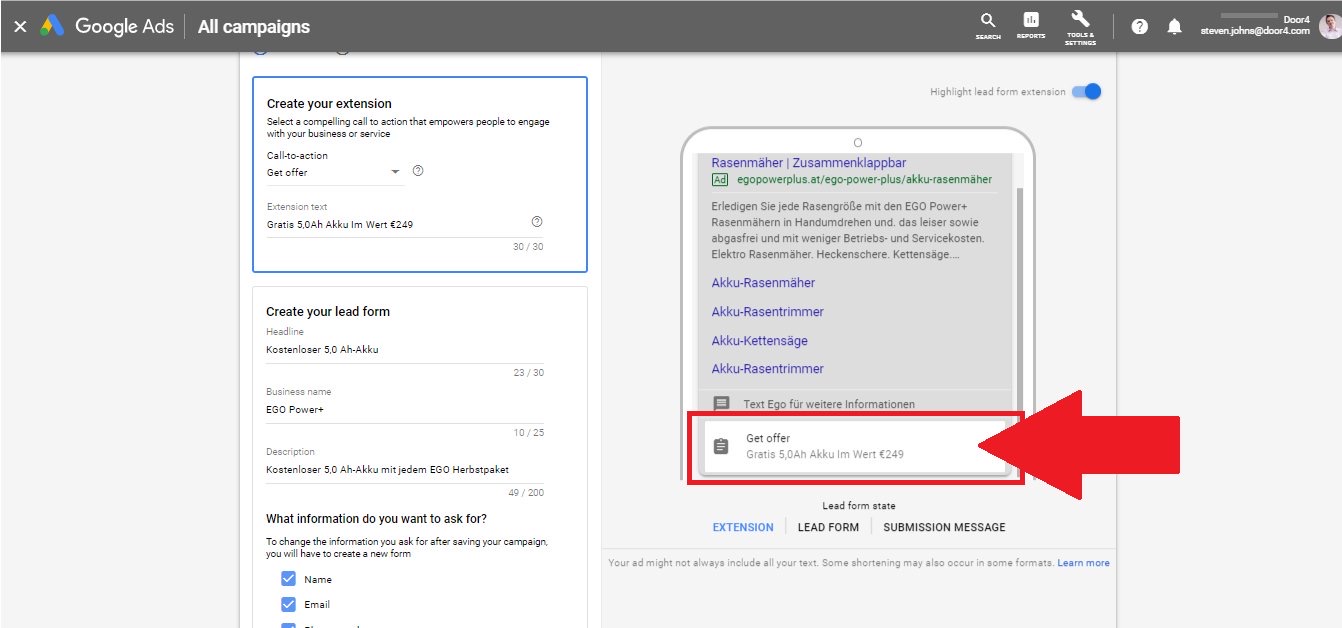 "Lead form extensions capture interest when potential customers are searching for your company, products, or services on Google. A fast, mobile-optimized experience makes form submission easy and eliminates the extra step of navigating to your mobile site lead form."
Google notes that, in testing, one advertiser reported a 20% higher closing rate for sales leads after implementing lead form extensions.
Currently, only a limited number of advertisers have access to lead form extensions. In the coming weeks the feature will be available in beta to all eligible Google Ads accounts.
We now know more about what makes an ad eligible for lead form extensions as Google has published an official set of restrictions.
The following type of advertisements are not eligible for lead form extensions:
Adult-oriented content
Alcohol-related content
Gambling-related content
Healthcare and medicines
Political content
All other types of ads should be eligible for lead form extensions, as long as they abide by Google's requirements.
For more information about lead form extensions, and how to set them up when they become available, see Google's help center document.