Google Ads is now letting users set up conversion tracking during the campaign creation process.
Previously, users had to set up conversion tracking after setting up a campaign, which may have made it difficult to prioritize.
Now, users can save time and ensure conversion tracking is set up immediately with an extra step added to the campaign creation process.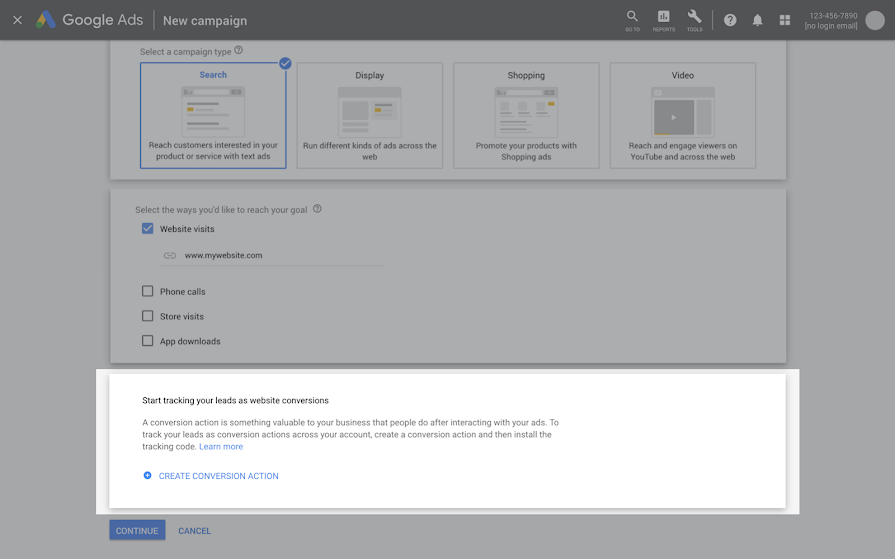 Google emphasizes the following benefits of using conversion tracking:
"Conversion tracking helps you measure the valuable actions people take on your website after they click an ad, such as a purchase or brochure download."
If you don't already have conversion tracking set up, when creating a new campaign you'll now see the option to create a conversion action. By default, conversion tracking will be configured with settings based on your goal.
From there, Google Ads will send an email with further instructions on how to complete the set up. Further steps could including placing a global site tag or event snippet on your website.