Google is taking personalized search a step further with a new "Personal" tab which has been recently rolled out in search results.
Now, after searching for a topic, you can scroll through the carousel of tabs to find one marked "Personal."
Within the tab are instances where Google has found a personal connection between you and the topic being searched for, which is gleaned from the data Google collects on its users.
Here's just one example of what I discovered during my testing. When I have a free moment outside of work, my favorite thing to do is play the new Nintendo Switch console. So that's what I searched for.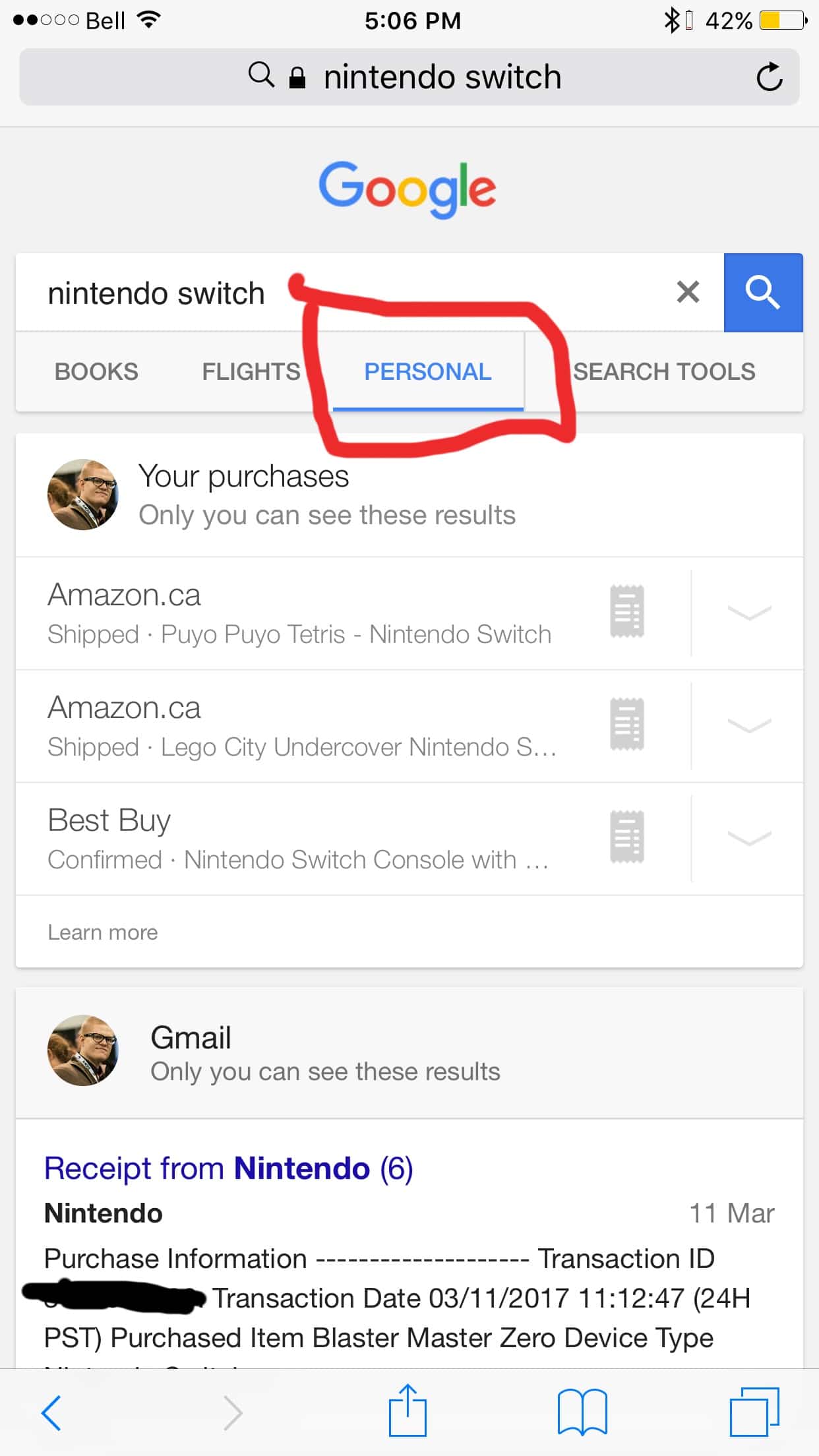 In the results under the "Personal" Tab, Google has surfaced recent purchases of Switch games — data which has no doubt been collected through Amazon receipts. The section below displays Gmail results which contain the keyword "Nintendo Switch".
Here's another example of different types of cards I found when I searched for "Toronto," a city near me that I visit frequently.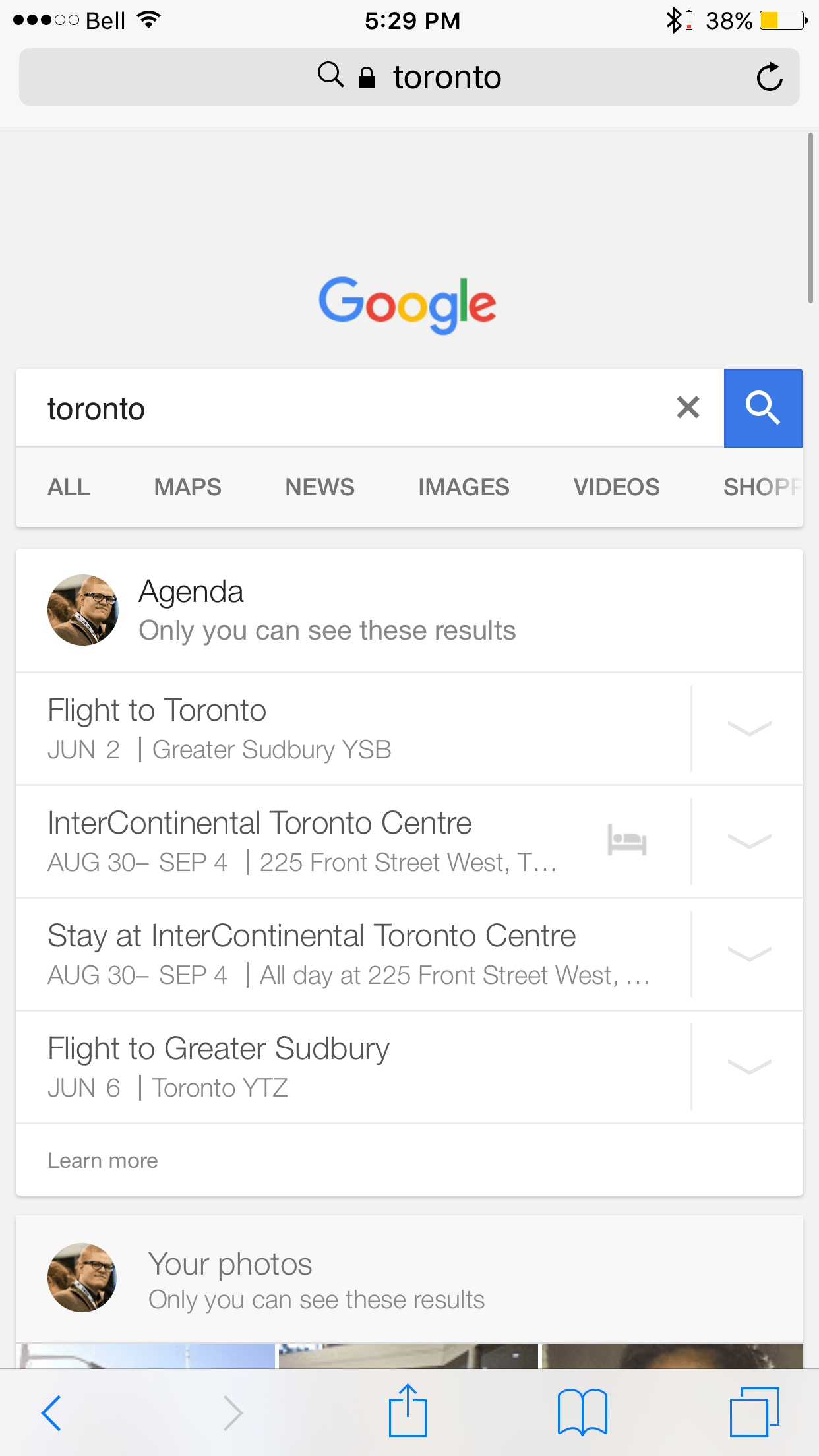 In the "Personal" tab Google has surfaced my upcoming travel information. In the section below are photos in Google Photos which have been taken in Toronto. It's not pictured, but the section below contains results from Gmail.
During my testing I found there were times when a single search ad appeared at the top of the results, and other times when there was no ad. As you can see in both examples, Google makes it clear "only you can see these results." Having said that, you'll need to be logged in to access the "Personal" tab.