It's easy to get sucked into the latest marketing trends. When it comes to the Internet, things are constantly evolving, which makes our naturally human, shiny-object syndrome light up, eager to try the next big thing.
But then there are those trends that, although new and shiny, tend to make sense and stick around for a while. One of those is video.
Video marketing isn't a new phenomenon, but the way it's being used is. Now, with new tools available to marketers, anyone can put together an enticing video to attract an audience. What is evolving is the way this is done and the way video is used to spread the word about a business.
Here are six ways you can use video marketing, and a few of my personal favorite tools that'll enable you to do so with ease.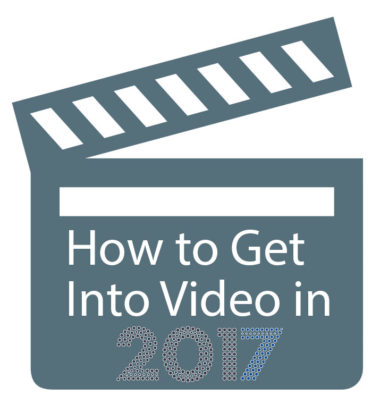 1. Host a Webinar
Webinars remain one of the most effective ways to attract an audience. The reasons are clear. Webinars let you:
Share something valuable with your audience
Establish trust in your brand from the get-go
Engage an audience before you ask for the sale
Webinars are also one of the easiest types of video to get into in 2017 because they're so widely watched and so easy to prepare for.
If you're camera shy but want to get in front of your audience, this is one of the best ways to get started. Webinars by nature are scripted and planned, which means you don't need to speak off the cuff. You can limit how much you're on camera and let your slides do the video work while you drop a wealth of knowledge on your audience.
If you're not tech savvy, you're in luck, too. There are many tools out there that let you host webinars without needing a degree in videography and development. Login, upload your slides, start talking, and start selling.
My Recommended Tool: ClickMeeting. This webinar tool walks you through the webinar setup process — from preparing your videos and inviting your audience to sharing your webinar after it's filmed and completed. You can also brand your webinars and interact with your audience so you can make more of an impact.
2. Market Your Product With a Quick Video Series
The influx of content can be overwhelming. People today are inundated with stuff to read, watch, and listen to online. Humans, surprisingly, are about as focused as goldfish. The average attention span of a goldfish is nine seconds and the average attention span of a human in 2015 was 8.25 seconds, according to the National Center for Biotechnology Information.
This doesn't bode well for marketers.
Although video does a good job of capturing the attention of overwhelmed digital consumers, keeping your videos short does an even better job of getting your message heard. The trick here is to know your audience. Millennials are more likely to watch a 10-second video ad while people over the age of 35 prefer 30-second videos, according to a study by IAB in partnership with Millward Brown Digital and Tremor Video.
Consider what will resonate best with your audience and create that.
My Recommended Tool: RenderFX. This tool has hundreds of graphics and music to choose from. Find the one that best fits your brand image, select your music, and add your text. It's simple, even for the biggest video newbie.
3. Sell Your Intelligence
Have you noticed the way people learn today is vastly different from the way our grandparents learned? Book smarts aren't as crucial with virtual assistants such as Siri and Alexa. Now, it's easier than ever to look up a piece of information on the web. What's harder? Learning how to do something.
Street smarts have become increasingly in demand. Instead of buying a service, many people want to learn how to do it themselves. To do this, they turn to the Internet. More specifically, they turn to online courses.
Online courses let you sell your intelligence and create a product from a service. These are a great way to teach something you know well while making money. Doing this doesn't have to be hard either, as long as you have a good platform to house your online course.
My Recommended Tool: Kajabi. This online course platform lets you upload videos and create courses easily. More importantly, it lets you go beyond video and connect with your audience so you can curate a loyal group of learners. This is a great way to put video to use to boost your revenues in 2017.
4. Add Video to Your Website
When someone lands on your website, what do they see? A static picture? A yawn-inspiring headline?
Videos make excellent first impressions. They instantly grab the attention of the casual web surfer and force them to pay attention to your message.
My Recommended Tool: Promo by Slidely. This tool lets you put together quick videos using their stock video clips and music. The built-in editor lets you add your logo and text to make it on message with your brand. In minutes you have a video you can add to your website to make a stronger first impression, keeping the coveted attention of your audience for longer.
5. Create an Experience
You've probably heard of Facebook Live by now. This is where you can "go live" on your Facebook page while others watch from the comfort of wherever they are in the world, directly in their newsfeeds.
This feature has been enormously popular – and it just got even better.
Facebook recently announced the addition of 360 video to Facebook Live, which has opened a new door for marketers. This means, your viewers can tilt their phone to turn the camera angle and see what you're seeing around you. They get a 360-degree vantage point of what's happening in your video instead of using limited directional viewing.
This type of videography taps into the virtual reality trend (which Facebook is keen to get in on). It allows your audience to feel more like they're in the moment with your company rather than watching a staged video. Now, instead of putting together a video of talking heads, you can take your Facebook Live streaming a step further – you can create an experience based on what your brand offers.
This will work well for brands that embrace the great outdoors and sell products that offer experiences, such as Patagonia, Mountain Hardware, or even Red Bull.
The Tool to Use: Facebook Live
6. Put Together Your Own Reality Show
Even if you're not ready to start putting together full-blown experiences, you can still dive into the world of video in 2017 by putting together your own reality TV show.
Social media tools such as Periscope, Instagram Live, Twitter Live, and Facebook Live let you host your own show.
Show up at the same time and place every week (or every day if you're feeling ambitious) to share insight about your industry. The more consistent you are, the more you can train your audience to tune in to see you on-screen as you offer valuable insights.
This works well because it lets you deepen the relationship with your audience beyond an email, blog post, or even a podcast. You can tie in your weekly reality show to each of these other forms of content by speaking on camera about what you wrote about or talked about on your podcast. This, in turn, can have a ripple effect by sparking more people to tune in and connect with you in other places online.
There's a lot of potential in this casual style of video that's free to access and easy-to-implement.
The Tools to Use: Periscope, Twitter Live, Instagram Live, or Facebook Live
Camera, Action!
Every brand can benefit from video. Whether you're new to the computer (or mobile) screen, or you're experienced in using live action to attract a crowd, video should be (or continue to be) a fundamental part of your content marketing strategy.
---
Image Credits
Featured Image: scanrail/DepositPhotos
In-post Photo: Jordan Kasteler