As we head into 2016, many content creators are pondering what the content landscape will look like in this coming year. While it's impossible to predict what kinds of exciting new innovations may befall us in 2016, it is safe to assume that, while strong writing is a hugely important factor in being a successful content writer, it's not enough for this changing paradigm.
Fortunately, copywriters and marketers alike can get ahead of the 2016 curve by staying abreast of our content predictions for 2016. Here are a few ideas.
Good Writing: Why it Matters & Why it Doesn't
Think of strong writing skills as the foundation of a house: they're needed and they serve an important structural purpose. You can not, however, live comfortably on a foundation alone. While strong writing is absolutely the bedrock from which everything else springs, good content creation relies upon many other factors as well. These factors include – but are not limited to – things like keyword research, SEO, social media mastery, editorial planning, and actual writing style.
While great writing is needed for all of these other things to exist, it's not enough to maintain a solid content creation career by itself. Instead, today's copywriter needs to be fluid, skilled in a variety of industries, and be a killer writer.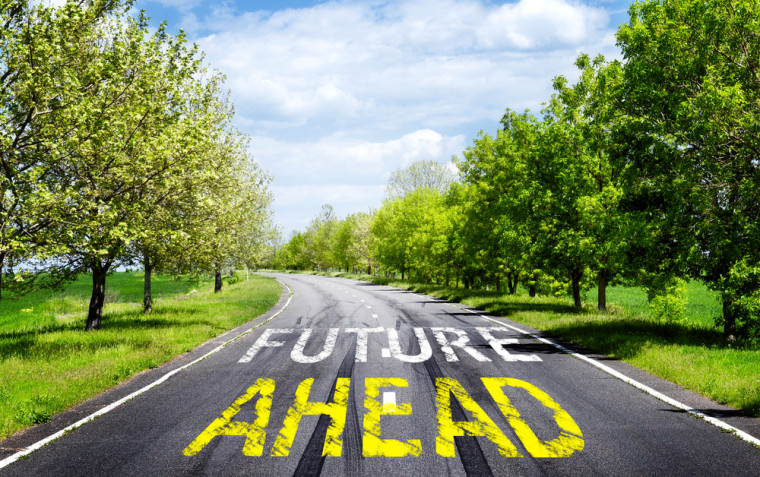 Content in 2016: The Demand
Right now, 93% of B2B marketers use content marketing in their marketing strategy and more than 70% of those marketers are using LinkedIn, Twitter, Facebook, and YouTube to distribute content. Natural search results are among the most-trusted type of web content and companies are currently spending about 25% of their total marketing budgets on content marketing pursuits.
All of these facts can be boiled down to one statement: companies need content. And because companies are typically busy doing things like running companies, they need people to create, manage, and distribute that content for them.
This is where copywriters come in on their various white horses. Because spending and demand for content is only projected to increase within the coming year, it's safe to say content will be every bit as hot as it is right now throughout 2016.
This leaves only the question of which types of content will rule the roost and how you can go about writing and distributing them successfully.
5 Content Predictions for 2016: Which Formats Will be King
To help you get a head start on 2016, here are my best content predictions:
1) Quality Over Quantity
You know you should update your content often, right? Right. But there's a difference between updating your content because you're putting out genuinely valuable, useful information, and updating your content because your editorial calendar is telling you it's that time.
According to Marcus Sheridan in an interview with Content Marketing Institute, there is a direct correlation between putting out a great deal of high-quality content and reaping increased traffic and readership levels.
That said, 2016 will be a time to do your best work: to publish what Rand Fishkin calls "10x content" – content that is in the top quality percentile in your industry. Insisting upon this content and this content only helps you rank better and prevents your business from contributing to the crappy content sea we're all at risk of drowning in.
2) Mergers & Acquisitions
Throughout 2014 and 2015, companies of all shapes and sizes have been acquiring blogs and even publishing companies for the purpose of catapulting their content creation platforms into the stratosphere. Facebook, for example, purchased WhatsApp.
This trend is only projected to continue into 2016 and, more likely than not, it's going to extend out into smaller companies.
3) Content Brands Will be Bigger Than Ever
Companies with blogs currently earn 97% more links to their sites than their blog-less counterparts and blogs are regarded as one of the most trusted sources for online information. So it makes sense that everyone and their sister blogs nowadays. In 2016, however, companies are going to branch out from blogging into running full-on content brands. Adobe and Xerox have already done this and it's only a matter of time before other brands begin to follow suit.
4) Visual Content is Going to Explode
Visual content boomed in 2015, but it's going to blow the darn top off in 2016. This is due to a complex series of things, including quicker wireless connections and the absolute saturation of the written content market. These things, combined with other market factors, make visual content like infographics and videos a convenient way to pick up information on the go.
Plus, since visual content caters to our instant gratification and faster-focused society, it's fair to expect that we will see a huge demand for all things visual well throughout 2016 and beyond.
5) Expect to See More Interactive Content
In 2015, we saw everything from custom newsfeeds to tailor-made search results, and consumers are already beginning to get used to individualized media experiences. It's only a matter of time until this extends into content.
In 2016, it's safe to assume that a great deal of content will be called upon to offer interactivity and customization features and that content creators will need to know how to bring this to the table.
What You can Do: 5 Tips to Create Great Content in 2016
Now that you know what content will look like throughout 2016, you're probably wondering how you can get ahead of the game and be the best content creator you can be. Here are some tips to help you get started:
1) Be Fluid
Being a content creator demands a huge level of flexibility. As content adapts from written to visual formats, becomes more interactive, and gets optimized for new and ever-changing distribution platforms, the successful content creator will maintain a mindset of fluidity. Be vigilant about learning the new technologies in order to keep yourself relevant and in the game throughout 2016 and beyond.
2) Be Versatile
Everyone needs content now, which means successful copywriters need to be able to change voices the same way they change hats. By mastering different writing styles for different corporate settings, you ensure you can deliver what your clients need in a valuable and timely fashion.
3) Focus on ideation
Ideation is the process of finding a title, angle, and subject for your writing and it's never been as important as it will be in 2016. The content marketing industry has been hot for years now and it's becoming saturated with homogenized content that all looks the same.
To differentiate yourself from the crowd, you're going to have to understand your audience, research the heck out of your keywords, keep a close eye on the competition, write stellar titles, and stay on your toes. In this modern sea of content, only the best stuff is going to rise to the top.
4) Expand Your Horizons
Do you know CSS, HTML, WordPress, and SEO? If you don't, 2016 is the time to learn. Again, while great writing is the foundation of all things content creation, it's not enough to be a good writer if you can't also figure out distribution platforms or SEO. With this in mind, stay on top of these changing trends. Learn WordPress basics and stay up to date on the changing tides of SEO. These things ensure that you'll always be in demand as a writer.
5) Step up Your Social Media Game
As a modern content creator, you also need to be a social media specialist. The majority of customers search for brands on social media which means social media profiles need to be updated frequently and filled with valuable content.
Knowing how to operate and navigate various social media platforms can help ensure that you don't get hung up by technical issues and that you're always able to fulfill the social media mission of any brand you work with.
Conclusion
The times they are 'a changing. 2016 is sure to bring some exciting developments in the realm of content.
By ensuring your skills are agile and up to date and you are knowledgeable about the ways content will change in the coming year, you can continue to create high-quality content readers will love. Which, in turn, will mean you remain in demand as a content creator, brand, and publisher.
Image Credits
Featured Image: Marchenko Oleksandr/Shutterstock.com
In-post Photo #1: Africa Studio/Shutterstock.com