Last month, Content Marketing Institute released their content marketing survey for 2016. The CMI team decided to explore what an effective B2B content marketing looks like. Moreover, the survey also details how many businesses know what "effectiveness" means.
According to their latest research:
55% of business-to-business (B2B) marketers said that it is unclear within their organization what an effective or successful content marketing program looks like.
In this survey, CMI defined effectiveness as "accomplishing your overall objectives." Check out some of the key findings and find out how you can make an effective content marketing strategy.
Make Sure the Entire Team is on the Same Page
The survey shows that 44 percent of B2B marketers have so-so content marketing strategy. However, there's a correlation between companies with clear goals and effective content marketing strategy. That's why it's important for a team to be on the same page to build an effective content marketing strategy.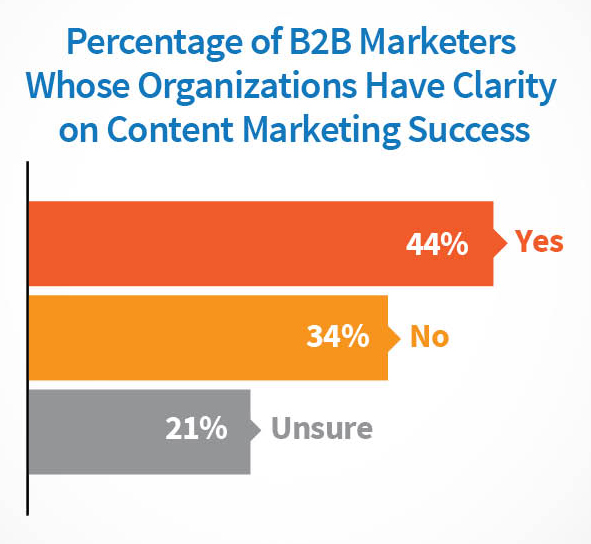 Mature Content Strategy is Effective Content Strategy
The survey shows that 29% of B2B marketers are in adolescent phase when it comes to the level of maturity of their content marketing strategy. In other words, marketers have developed a business case and are seeing early success on it. Marketers are also getting sophisticated when measuring the success of their content marketing strategy.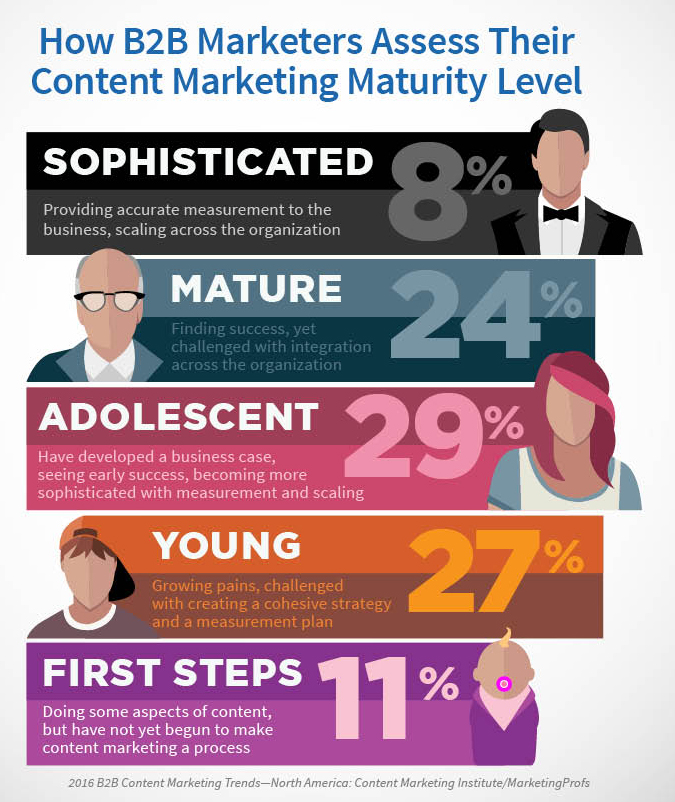 Communication is an Important Factor
The most effective content marketers are not just those who have clear business goals. They are not just mature enough when it comes to measuring and scaling their strategy. They also hold regular meetings.
According to research, 61% of B2B marketers meet online or in person with their team on a daily or weekly basis. Also, 70% of those who meet daily or weekly find the meetings to be more valuable.
Documentation is Still an Issue
When it comes to documenting content marketing strategy, the survey show that only 32% of marketers have done it. It dropped three points from 35% last year. Meanwhile, 48% of marketers have a content marketing strategy but it's not documented.
What do you think of this year's findings? How does your company define effective and successful content marketing? Let us know in the comments.
Image Credits
Featured Image: Image by Content Marketing Institute. Used with permission.
In-post Photos: Images by Content Marketing Institute. Used with permission.