I've been reviewing backlink checkers multiple times and it's now time to list them in one round up. I'll be listing only free ones here and also I'll sort them by best functions, so a few feature-rich tools may end up being mentioned in a few categories. If you know of any tool I missed, please comment.
Sort links by linking domains:
One site can link to you from many or all pages and all those links are messing up in one list preventing you from seeing the whole picture. The following tools let you sort link per domain: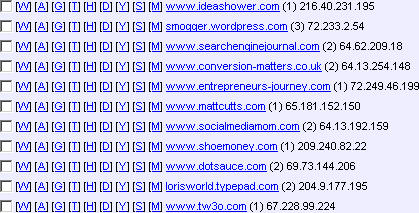 LinkHounds sorts results based on the IP address, thus showing only unique IP/domain backlinks. The tool allows to exclude any domain from the results and set the query depth.
Domain Backlinks Checker sorts the results based on the first- and second-level domains. The tool offers the information in a very convenient way linking to each page from the certain domain where the backlink was found.
Seobook BackLink Analyzer allows you to sort links by URL – so you can categorize them in groups by domain name.
Link VooDoo lists only linking domains and allows more data after the click.
Analyze external anchor text: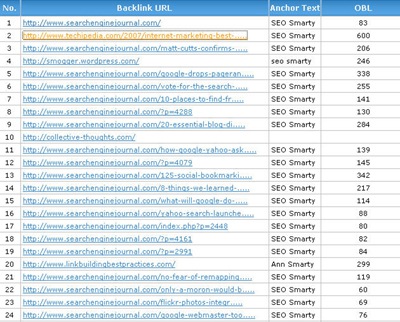 Options/Tools
Backlink Watch
Smart

back links

Analyze
Link
Link VooDoo
Seobook BackLink Analyzer
Anchor Text
Y E S
PR
–
+
–
+
+
+
Linking page outbound links
+
–
inaccurate
+
–
+
Nofollow highlight
inaccurate
+
–
+
–
+
Firefox Extension
–
+
–
+
–
desk top
Sorting options
–
–
–
+
–
+
Interface
messed up
user-friendly
simple
user-friendly
user-friendly
user-friendly
Set Preferences
–
+
+
–
–
+
Visualize your backlinks
Link VooDoo graphs Google pagerank distribution.
Link Diagnosis graphs link types (missing, good, nofollow) and Google pagerank distribution.
Get overall link profile overview: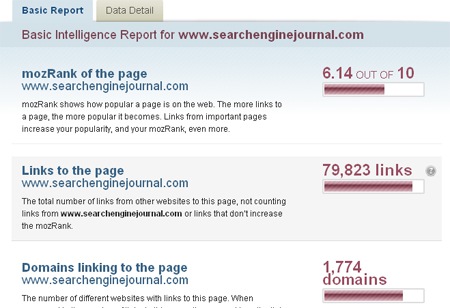 Linkscape's free version ranks a site based on its backlink score (total links, linking domains and other internal metrics).