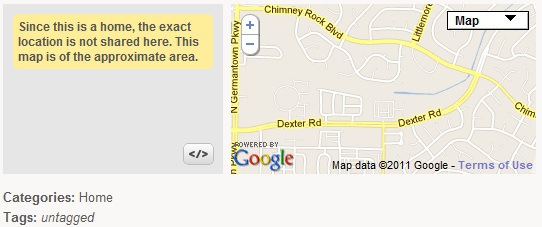 On Monday evening, Foursquare, a location-based social network, announced a new privacy option that will allow users to hide home addresses from strangers. When a Foursquare user applies the "home" category to a venue, the home's location will be hidden from everyone other than the user's friends.
Prior to the introduction of this new privacy option, Foursquare's GPS-enabled network would display your exact home address on your profile as well as a pushpin location on a map. Although some concerned users created a Foursquare "home" location away from their actual physical home, advanced Foursquare users could still easily identify the true home by analyzing the checkin patterns (blue dots). For safety reasons, it is advisable that Foursquare users enable this new feature immediately.
To enable this new privacy option, create your home as a venue and categorize it as "Home." Once you have created your home as a venue, you can easily edit or delete the home from the Foursquare database. If a home venue already exists that you did not create, click "report a problem" on the home venue page. After selecting this option, you will be able to make your home private, delete the home from Foursquare, or claim a home that is currently categorized incorrectly.
Concerning this new option, the Foursquare support entry states the following:
"To make sure your home venue is private to you and your friends, choose Home as the venue's primary category. Doing this will ensure that only you and your friends can see the address on the venue page; everyone else sees a zoomed out map with no map pin (rather than the real location)."
While the new privacy updates will be greatly appreciated by the Foursquare community, many Foursquare users feel that this basic security and privacy option is long overdue.
[Sources Include: Foursquare & Mashable]