When it comes to SEO, there are several different types and the strategy is a little different for each one. To help clarify the differences, I will break them down and include tips on how to leverage each one as part of a digital marketing strategy.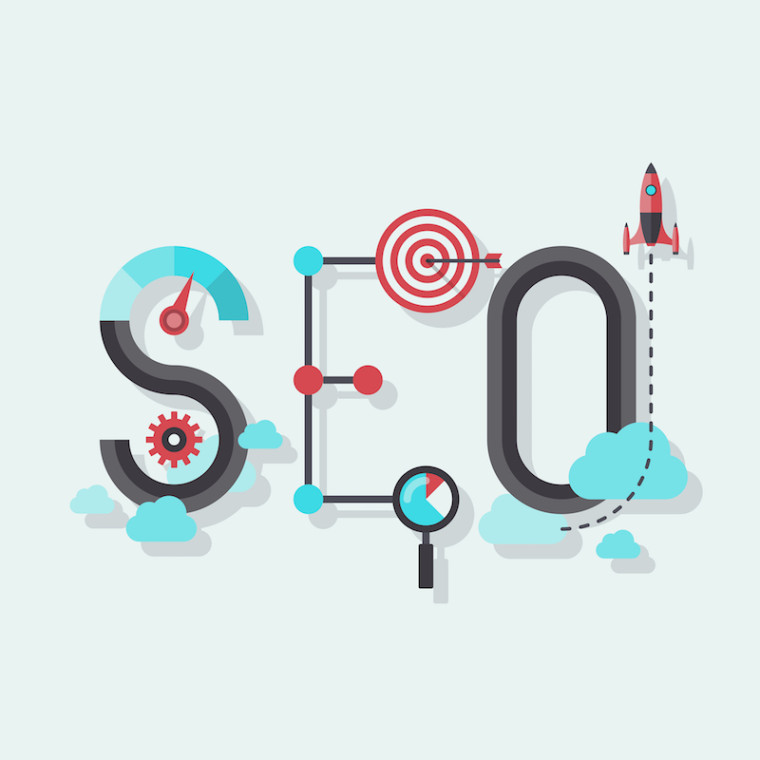 Four SEO Approaches You Need
Local SEO
A local focused SEO strategy increases the visibility for brick-n-mortar businesses when consumers either in the radius of the business search on a mobile device or when they perform a desktop search for products and services in a particular geographic area.
Local searches will include keywords and phrases that relate to the businesses within their neighborhood, city, community or anything else that relates to a specific location and its surrounding area.
Local SEO strategies go beyond just your website and include things such as:
Participating in chamber and community events (and sharing about those events on your blog and social media)
Creating local profiles on Google My Business, Yahoo! Local, and Bing Places for Business
Registering on top directory sites and submitting to data aggregators
Barnacle SEO
Barnacle SEO works in much the same way as the marine creature, which attaches itself to a much larger solid surface and then feeds on particles that float by in the water. A business with a lower search ranking can attach itself to a much larger site with a much higher search ranking and feed on the search results they are getting. When someone searches for the larger site, the smaller site, which has been connected to it, can now be found within the larger site.
Let me use a Dallas-based plumbing business as an example. We can all agree that Yelp would most likely rank higher in search results than a local plumbing business, so if the business were to focus some of their SEO efforts on increasing their number of positive reviews on Yelp they would be attaching themselves to Yelp, much like a barnacle to a ship. When someone searches for Yelp and plumbers Dallas, the business will be able to "feed" off Yelp consumers in search results. Yelp is just one example. Optimized profiles and business listings are another way of doing this.
Here is where to start:
Identify sites that offer the most by conducting searches using top keywords, phrases, or categories where the business competes.
Review the sites and directories that are usually on the top of those search results to help you determine where to focus your efforts.
When looking for sites to include as part of your barnacle SEO strategy get creative and think outside the box to get the best results.
National SEO
National SEO is the opposite of local SEO and would apply to businesses that are not bound by a physical location, but instead can service anyone in the nation. Amazon is a good example of a business that would have a national SEO strategy instead of local. They do not have a brick-n-mortar location that they are trying to drive traffic to and, instead, they sell products and services that anyone, anywhere can purchase or use.
A national SEO strategy focuses on feeding search engines information so consumers will find the business no matter the location of the person searching.
To do this:
Remove, or just do not include, any references to a specific location.
The focus would be "digital marketing services" instead of "digital marketing services Plano", for example.
Look at other websites that come up in a national search and study the elements they have on their website.
One thing to consider when not including a local focus in your SEO strategy, unless you can compete with the big brands like Coke and Pepsi, getting your business found with only a national focus can be challenging.
Technical SEO
Every business needs to include technical SEO as a part of their overall SEO strategy. Technical SEO involves the backend of a website, and, if the backend is unfamiliar to you, then this is an area where you want to hire someone to help. Technical SEO is not something you can ignore.
Technical elements:
Website page load time, page optimization and mobile friendliness
Optimized page titles and URL, title tags and image titles & descriptions
Monitor the site for 301, 302 and 404 errors
This is just a short list of the technical components. There are many more.
The most important thing to remember is whatever type of SEO methods being used, they all must support the overall SEO strategy and digital marketing strategy for the business to rank higher in search results than the competition.
As you can see SEO is a lot more than just putting the keywords on a website. What types of SEO strategies have you been using? Let's discuss them and the results you have been getting.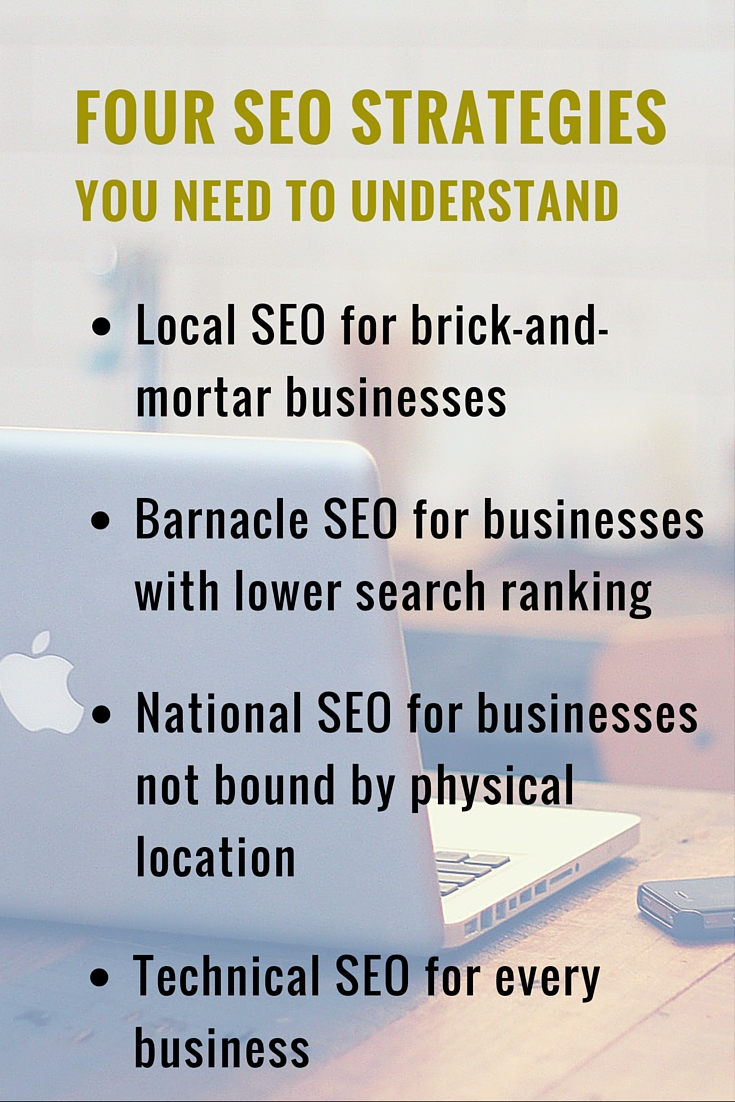 Image Credits
Featured Image: PureSolution/Shutterstock.com
In-post photo: Bloomua/Shutterstock.com