Google is once again the default search provider in Mozilla's Firefox web browser, marking the end of a three-year partnership with Yahoo.
Mozilla released Firefox Quantum this week, which is being touted as the company's fastest browser yet.
Perhaps Google's speed, couple with the prevalence of accelerated mobile pages within the search engine, is what swayed Mozilla to switch back to Google.
From a branding and user experience perspective, if speed is the browser's main selling point then it makes sense to have Google as the default search provider. Google had always been Firefox's default search engine before Mozilla's brief partnership with Yahoo.
Mozilla says this move is part of the company's long-term plans for search:
"This is part of our ongoing search strategy, announced in 2014 to evaluate and select the best search experience in each region as opposed to having a single global default."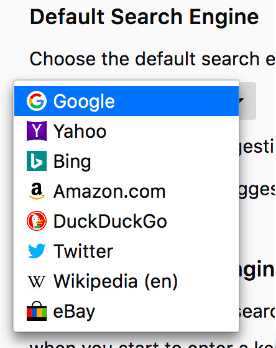 Firefox users can still manually change their default search engine back to Yahoo if they wish, or any of the browser's 60 built-in search engines for that matter. Firefox offers the largest selection of built-in search engines compared to any other browser.
Certain regions will feature a different default search engine, such as Yandex in Russia, Turkey, Belarus and Kazakhstan; and Baidu in China. The rest of the world will have Google as the default search engine in Firefox.
Firefox Quantum is available now for desktop operating systems.