This is a sponsored post written by Rank Ranger. The opinions expressed in this article are the sponsor's own.
Here's a truth we all know: Our industry is a tough dog-eat-dog world where every Tom, Dick, and Harry thinks they can undercut the work you do for half the price. On top of that, it's not exactly easy to justify some big digital marketing budget to a CEO, member of the board, or even a client who's not in the thick of it.
So how do you enlighten them to your value and worth? No dime-a-dozen report or dashboard is going to make you stand out from the crowd.
Say hello to the Marketing Dashboard, the un-average Joe of digital dashboard reporting.
Dress to Impress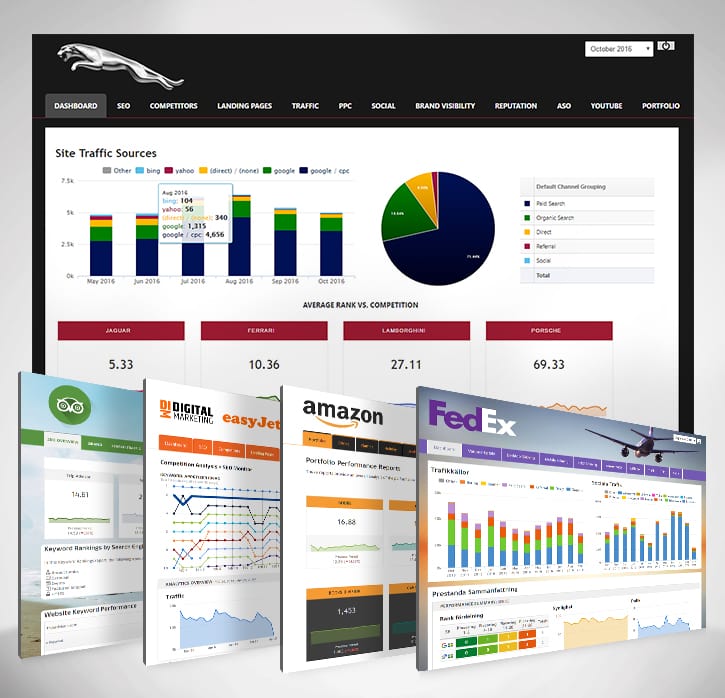 When they who wield the budget click open your report, you can bet this is one book they're judging by its cover.
It's prudent to stop and think for a moment, what does your cover look like?
Is it a 100 percent white label marketing double logo capable behemoth that can be built to literally look and feel like their branding?
Do you have full access to your dashboard's HTML and CSS?
Is yours a multi-page, custom tab titled bulldog that doesn't force your reader to scroll endlessly down the page?
After all, the last thing you would want to do is send the hand that feeds you toward an early case of carpal tunnel syndrome!
Let's put it this way: If you want to stand out to a client then use this dreamboat of a dashboard to make your report look and function just like your site.
If the boss wants something to knock the socks off the board, why not give it to them with a designer dashboard that lives and breathes your company?
Whatever you want, you got it.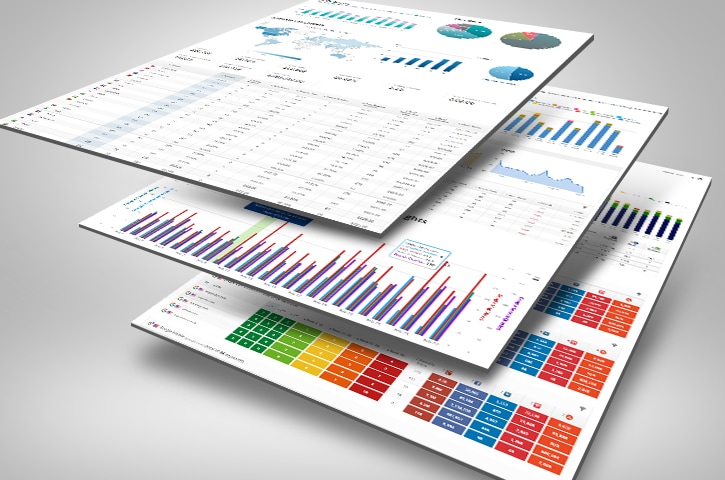 At this level, it's all in the suit that you wear. While there's nothing wrong with a gray three-piece with pinstripes picked off the rack at the local department store, it isn't exactly designer threads.
When you play with the big boys, always wear your finest tailored suit that's sure to turn some heads. If you want to stand out in the mosh pit that is digital marketing, it pays to go custom.
Getting to the Point
Now that you've got their attention and respect, you can finally do what you came here to do, showcase that voodoo that you do. However, let's make this one heck of a story.
Certainly, having your audience feeling like they're watching some foreign indie film with subtitles that has them running for the door faster than the last time their mother-in-law came over unannounced for dinner isn't the goal!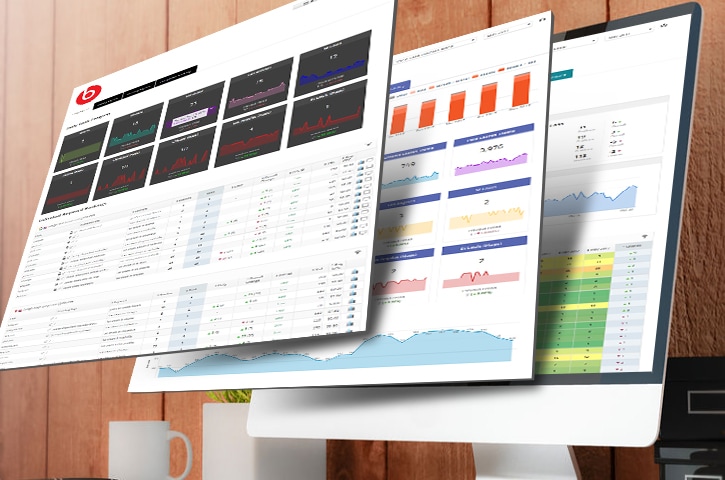 Impress with distinguished data and downright direct communication. Get your success story across with maximum effect. Give it all you got with active data that updates itself in real time.
Showcase reports that tell the whole truth and nothing but the truth. Offer your reporting audience an endless series of rank, competitor, domain, and backlink analysis reports.
Integrations? Plenty of those with Google Analytics, Search Console, Bing Webmaster Tools, AdWords, Bing Ads, Social Analytics, Google My Business, Yext, MailChimp, Call Tracking Metrics, IBM CoreMetrics, and more!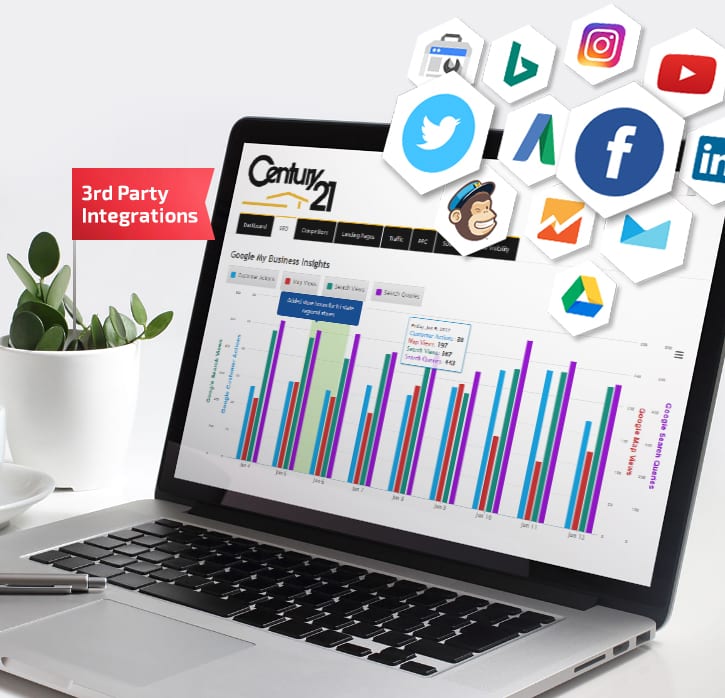 Kick it up a notch with custom data to drive home your added value. Integrate Google Sheets and show whatever data you want. Better yet, show it on the same graph as any of the data we offer — rank, traffic, third-party integrations — try that on for size!
Seeking more communication with your clients and/or upper-management? Grab hold of something a bit different than the run-of-the-mill dashboard. Insert text boxes with any direct custom message you want.
Why stop there?
Take a step towards the innovative embed forms, surveys, and whatever your heart desires onto any page of the Marketing Dashboard. Heck, you can even explain every detail on that report in a YouTube video and embed it right into the dashboard so that everyone can see your pretty face (which, don't joke, they do want to see).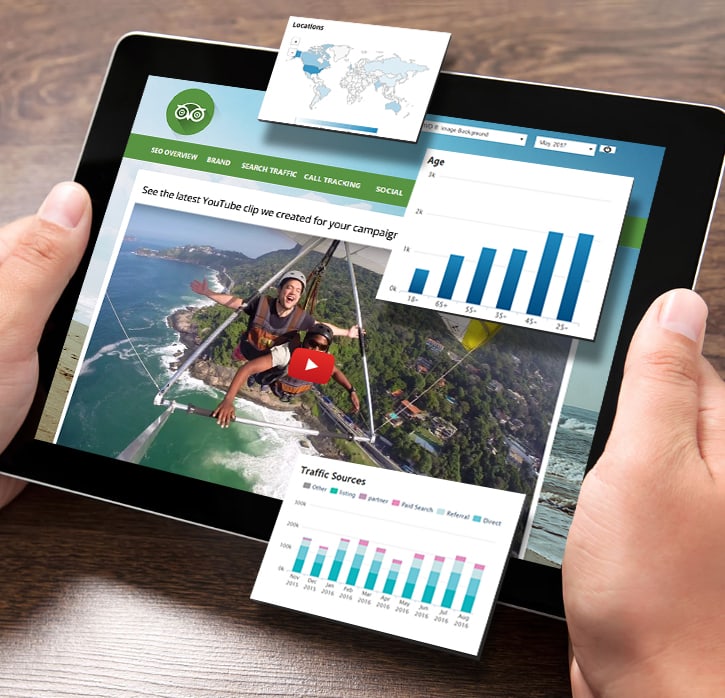 You Know What It All Boils Down to?
It comes down to one thing: Can you afford not to have that edge above the competition? Can you afford to be in the same pack as the rest of them?
It's really as simple as perception and the doors that lead to it.
How do the stakeholders you need to sway perceive you?
Do you have something that boldly stands out and sets you and your story apart?
Do those who matter most remember you or are you a nameless first date at the local diner?
Well, give them something to remember you by, reporting dashboards that carry swagger, story, and stagecraft.
Get your 30-day free trial of Rank Ranger's Marketing Dashboard.
Image Credits
Featured Image: Gutte Interactive Solutions
All In-post Images: Gutte Interactive Solutions
All Screenshots by Rank Ranger. Taken June 2017.