Even though Facebook just hit the one billion subscribers milestone, a lot of marketers are still scratching their heads on how to make the most of the abundance of data volunteered by its users.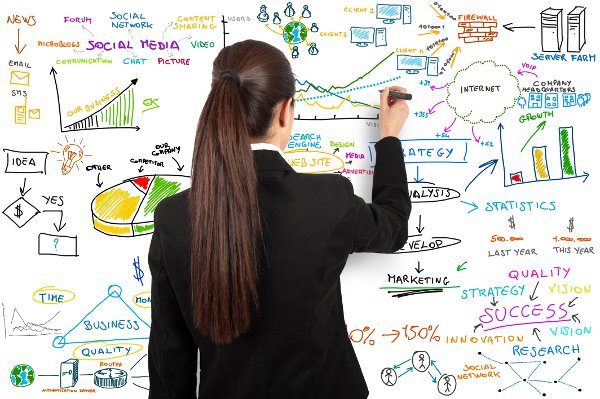 From a search marketing perspective, the sheer volume of data on Facebook presents both an opportunity and a challenge when it comes to developing customized, effective campaigns that deliver results. Based on experience with advertisers spanning small, medium and large businesses, the following is a seven-step process for effectively reaching your target audience on Facebook through paid search.
1. Separate your campaigns by objective: Determine at the start if the primary objective of your campaign is to drive awareness through branding or to drive sales.
If you're focused on branding, you'll want your call to action to ask visitors to "Like" your Facebook page. However, if you're aiming to boost sales or website visits, you'll want to send potential customers to your website. To increase fans and Likes on your Facebook page, try using incentives such as exclusive offers, deals, new products, and store openings. Be sure to send your ads to your Facebook page so visitors can become fans if they didn't already "like" your page.
Also, a contest or sweepstakes is a great way to funnel fans from Facebook to your website while increasing visits and brand awareness. To do this, create a custom landing page on your Facebook profile that also links to your website where they can enter the contest.
If you're having a big promotion or launching a new product, use Facebook ads to direct visitors to a related site. This will help lift sales incrementally.
2. Define your audience: To avoid having to boil the ocean in terms of identifying your target audience on Facebook, narrow your field to fans of your page, friends of fans of your page, geographic locations and any other information volunteered by Facebook users that align with your offerings.
Once your audiences are defined, Facebook will show you the number of people you can potentially reach. From there, you can layer your targeting options to narrow your audience and increase likelihood of clicks.
For example, if you have a "Back to School" campaign, target the broader category of parents as well as parents with children in specific age groups, such as ages 5-16. This refines your audience and allows you to specifically reach parents who will be shopping for their children.
3. Create highly targeted ad copy: Since you have access to a goldmine of valuable information, you can create highly targeted ads based on location, interests, professions, and more.
For example, if you're targeting moms in Chicago, be specific about the offers that are right outside their door and include relevant key words such as "kids" or "mom."
4. Start with aggressive CPCs: This bidding strategy allows your ads to be shown more frequently, which results in you gaining more traffic for data collection. Once you have a good base of data, you can further optimize CPC by campaign based on your findings.
On the flip side, if you start with very low CPCs that don't allow your ad to be shown frequently, you won't be able to gather enough data to properly identify trends.
5. Adjust campaigns accordingly: You should have enough data after a week to make the necessary adjustments to maximize the performance of your campaign.
If your an ad isn't getting clicked, you may want to further tweak the copy or change the image so it's more customized to your audience. You may also want to raise the CPC so it's shown more often, therefore presenting more opportunities to collect traffic.
However, if you're satisfied with the copy, the image and the CPC, but the CTR is low, this campaign may not be effectively reaching your target audience. In this case it's time to pause and come up with a new plan of action.
Of course, if the ad is performing, increase your budget and further boost CPC until you can no longer reap the same results.
6. Test, Test, and Retest: During the planning phase, you'll want to really hone your ad copy according to the Facebook data. Once you're satisfied with your initial ads, you'll want to test and retest them, each time adjusting them based on what you've learned from the previous test. You'll soon find this testing phase is well worth it because you'll be able to directly reach your target audience as if you were speaking to them on a one-on-one basis. The more relevant your ad is to your audience the higher click-through rate you will receive, in turn dropping your CPCs.
7. Measure Success: It's easy to get caught up in the instant gratification data we analyze during and after a campaign including the obvious metrics such as an increase in Likes, a boost in website traffic, and sales.
However, two additional dimensions to consider when determining the success of a campaign are the lifetime value of a customer and the campaign's ability to reinforce your brand and reach a new demographic that may become a customer in the future. For this reason, don't expect a direct conversion with PPC ads that are focused on branding. Yet be sure to include these additional dimensions in your campaign assessment because they're a viable way to gain new customers and engage current advocates.
Since Facebook marketing is still very much a nascent field we'll all continue to test, tweak and learn as we go. Yet if you have a focused approach to your Facebook PPC campaign, you'll be able to add it to your arsenal of marketing tools and see the investment pay off.
Photo credit: Search marketing image – courtesy © alphaspirit – Fotolia.com