Facebook now offers an easy solution for split testing ads — also referred to as A/B testing.
The ability to split test Facebook ads has been available since last October, when the company began letting advertisers compare ad formats, creative options, calls to action, and other advertising elements.
Now it's easier to conduct these tests and learn more about what resonates with your audience. Split tests can be created in the Quick Creations flow, when before they could only be created in Ads Manager's Guided Creation workflow.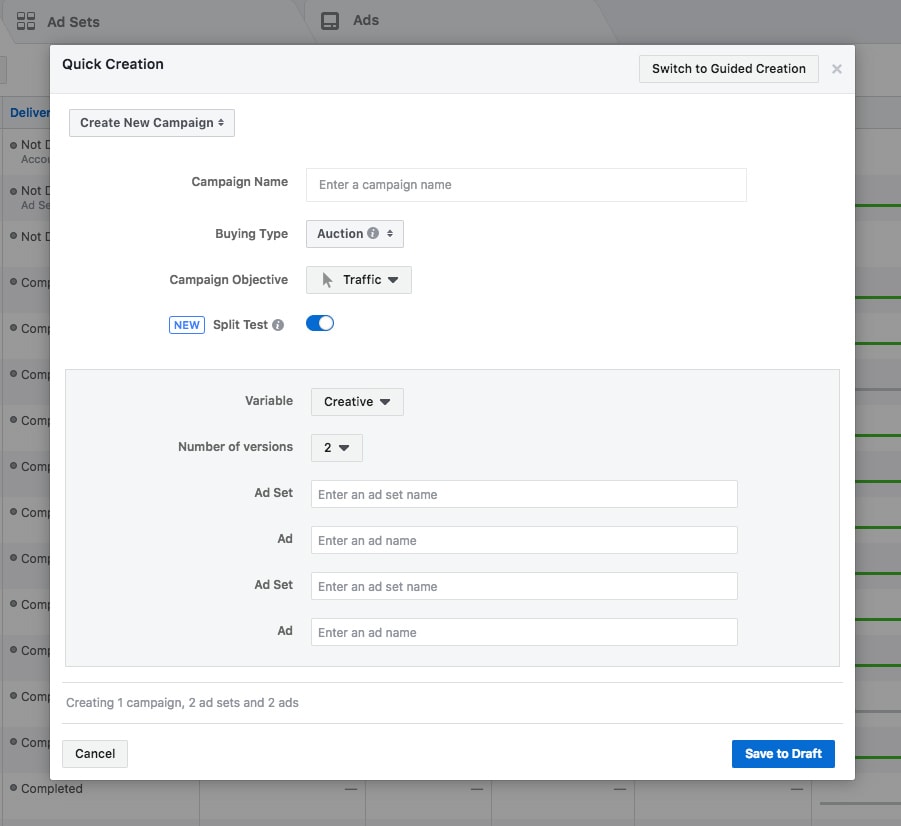 In addition, Facebook has added the option to split test ads that are optimized for post engagement, page likes, and event responses.
These join the options that were previously available, such as split testing ads optimized for catalog sales, conversions, app installs, reach, video views, traffic and lead generation.
Facebook's split testing identifies the best version of the ads being tested based on the lowest cost per result, according to what the ads are optimized for.
Marketers that wish to run multiple split tests can now duplicate existing tests while maintaining the settings that were already in place. So instead of creating new split tests from scratch, marketers can use prior tests as templates.
Lastly, Facebook has created a new dashboard where marketers can view reports for standard KPIs in each split test — such as CPM, CPC, CTR and more.