Facebook published its quarterly report on "Topics to Watch," which highlights the rising topics of conversation on Facebook and Instagram in the US.
This report reveals ways people are embracing post-pandemic life as businesses and borders begin to open again.
Knowing what's on the top of users' minds can help marketers stay connected with their audience by contributing to discussions that are most relevant right now.
Let's take a look at the top four topics to watch on Facebook and Instagram.
Travel Photography
Discussions around travel photography are growing at a rate of 2.65x year-over-year and 1.18x month-over-month.
The growth is driven by users travelling again and sharing their own photos, and by others using the photos as a source of inspiration for their next trip.
"In light of pandemic travel restrictions and lockdowns both nationwide and worldwide, people now have a deeper appreciation for being able to travel. And as people begin to go on their next adventure, they're looking to capture the big—and small—moments and share these photographs on social channels."
Streetwear
Discussions around streetwear are growing at a rate of 2.57x year-over-year and 1.22x month-over-month.
The growth in conversations around streetwear is driven by peoples' preference for comfortable yet stylish clothing, which is a trend that took off during the pandemic.
People are holding onto the hobbies, habits, and fashions they picked up during the pandemic. Facebook says the increased interest in streetwear is likely to stick around.
"Streetwear is a casual fashion style that incorporates inspiration from hip-hop culture and skater culture. It often consists of comfortable clothing such as graphic tees, hoodies and sneakers. The style first made it to the mainstream in the 1990s, and today it's more popular than ever thanks in part to collaborations between luxury fashion houses and streetwear brands."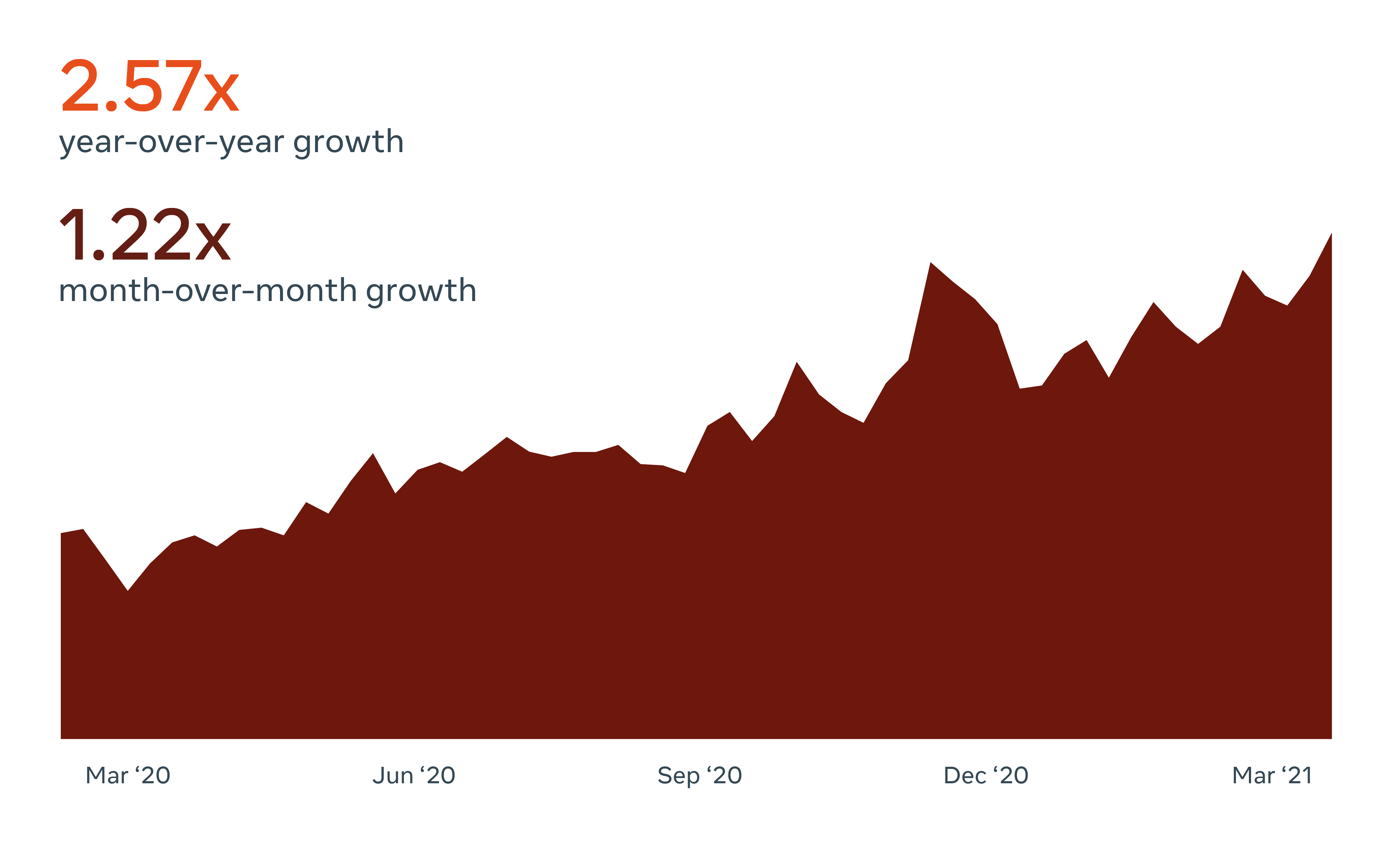 All-Inclusive Resorts
Discussions around all-inclusive resorts are growing at a rate of 1.73x year-over-year and 1.24x month-over-month.
The growth in conversations around resorts is driven by people celebrating their first post-vaccine vacations, also referred to as a "vaxication."
All-inclusive reports are seen as a safe option because travellers have everything they need in one location.
"In particular, since February 2021, we've seen a steady increase in conversations around all-inclusive resorts as one signal indicating people's desire to travel again. Known for their convenience, simplicity and value, all-inclusive resorts have become a popular choice for travelers looking to go on vacation without the hassle."
Body Positive Movement
Discussions around body positivity are growing at a rate of 2.29x year-over-year and 1.12x month-over-month.
The growth in conversations around body positivity is driven by people becoming conscious of their pandemic weight gain, Facebook says.
Since December 2020, the number of conversations and groups created around body positivity has grown on social media. It's become a movement in the sense that it's helping people feel welcomed and accepted during a time of uncertainty.
"This movement has evolved to empower individuals to embrace their natural bodies and to promote the acceptance of others regardless of race, gender, sexuality and disability. As lockdowns are gradually lifted, some people are conscious of their pandemic weight gain, while others have found the time to reconnect with themselves and be more appreciative of their bodies."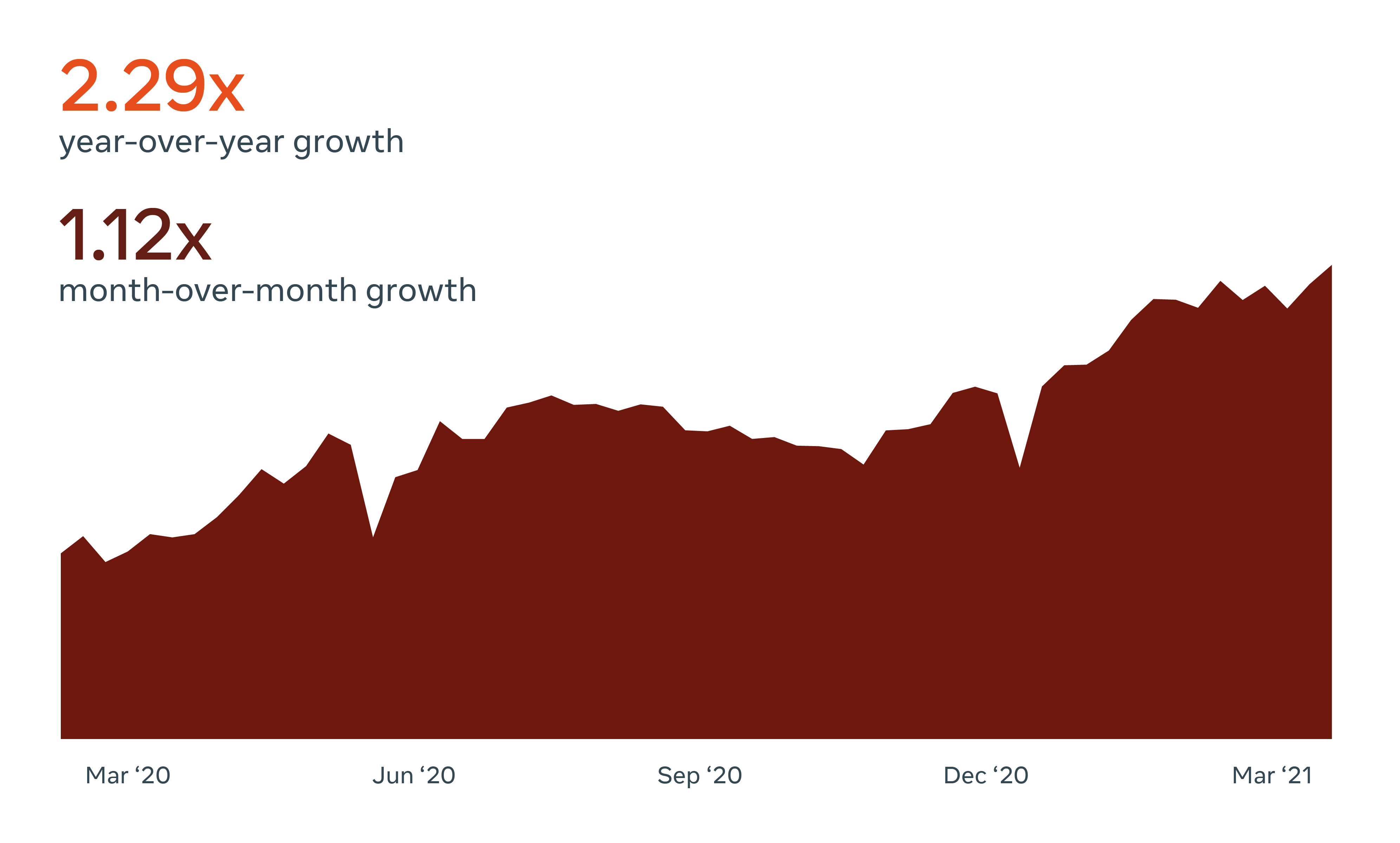 Source: Facebook For Business