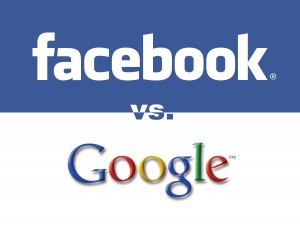 image courtesy of http://trendslator.wordpress.com
If you've been reading my posts on here, you know that I'm very into the future of internet marketing and search, and predicting how things are going to come out. In an article I posted a little while ago about the F8 event, I made a small note in my ending about what this means from an SEO perspective. We have these new means of identifying open graph enabled websites via "liked" … will they replace links? What is this going to mean for Google? Clearly websites are going to be focusing their efforts on either traditional SEO via Google or ranking on the Open Graph search engine via Facebook. WILL FACEBOOK ENTER THE SEARCH MARKET?!
Well that announcement has officially come- Facebook IS entering search.
A couple days ago, they were speculating about the capabilities of Facebook's search engine, because it was pulling up results for TripAdvisor in the search engine- which was fishy because there wasn't a standard open-graph way to rank. It appears that Facebook's search has SEO capabilities and website will mostly likely be looking into optimizing for the "like" feature, rather than links.
It appears that Facebook's internet search strategy will be pushing for the former- while Google will still be pushing for the latter. What does this mean? Is it truly war, because they are kind of on a different level in regards to how they are implemented? Can websites successfully rank for both? Can Facebook's Open Graph search engine push out Google- which it seems like they're trying to do?
If you're planning on having the "like" feature on your website and optimizing for Open Graph, I suggest you get in soon while it's still in the early stages. Who knows how far this will go with Facebook, but it's clear that they're entering the search market with both guns drawn.