The second of our SEJ Summit Atlanta interview series brings us Katherine Griwert, who is the Creative Marketing Director at Brafton. We are so excited to learn from Katherine at our 7th and final SEJ Summit this year, which will be held on November 10th.
Branded content is a topic I don't think we cover enough on SEJ, so I was thrilled to ask Katherine about it and her thoughts on creating great content as a whole.
If you'd like to learn from Katherine and our other great speakers (covering many other topics) on November 10th, we still have some complimentary tickets available for our Atlanta marketing event.
Keep in mind, anyone can request a free invite to attend a SEJ Summit conference, but big-brand, enterprise marketers will receive priority for complimentary tickets. If you prefer, tickets are also available for purchase on Eventbrite.
The SEJ Summit series was made possible courtesy of our partner, Searchmetrics. Their "search experience optimization" software makes digital marketing better, faster, and more profitable.
Request your invite to SEJ Summit Atlanta here.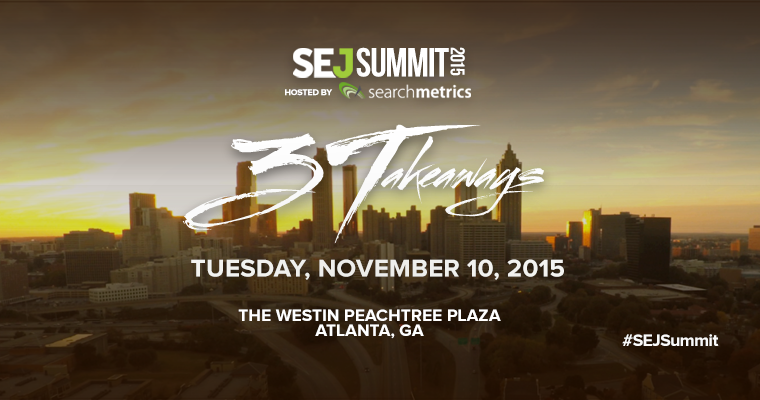 Your SEJ Summit speech is titled "Consistently Winning at Branded Content," and you are going to talk about keeping your branding consistent while also getting the most out of your content. What is the biggest pitfall of inconsistent branding?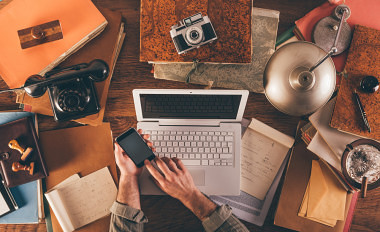 Inconsistent branding creates inconsistent experiences for customers. When you fail to maintain a consistent voice through your content, you risk positioning your brand as unreliable – and that can dictate how customers perceive your business overall.
Plus, inconsistencies can also highlight the lack of communication on your team and other inefficiencies in your efforts! The key is to maintain consistency without hitting the point of redundancy. People still want to feel like they're seeing something fresh wherever they encounter your content online, and you'll want to (pleasantly) surprise them. It's a fine line to walk, which is why I'm excited to share strategies.
Quality versus quantity is a refrain you hear often in regards to content marketing. What is your opinion on the matter, or is it even a valid discussion at this point?
Quality is non-negotiable, and you should never be in a situation where it's quality "versus" something else. You'd never hear a chef ask whether flavor factors into his plate, and you should never hear a marketer ask whether quality factors into content. Creating useful, interesting, and entertaining content should be the baseline and starting point of your strategy.
As for quantity: When people discuss this as an issue, they're usually referring to consistency and amplification more than volume. I'd encourage marketers to first reduce new efforts in favor of better repurposing what's currently working. Only start adding once there's a plan to get the most from what you've got.
What is the most common content marketing missed opportunity you see?
Posting something once and then letting it collect dust. Every piece of content is worth re-purposing across your marketing channels, or it should not have been created in the first place.
Whether you're turning research for an eBook into a blog series and video, or simply re-sharing evergreen articles from your blog archive on Twitter, you'll see the return value is much larger than the effort it takes – especially compared to the effort it takes to start from scratch.
How do smaller brands fit into the content marketing field? Is there even a place for smaller brands to create really good content?
There's absolutely space for small brands to create really good content. I immediately think of companies in my hometown of Boston like The Danger Booth and some temp agencies that are doing an incredible job producing content that cements their voice and gets in front of potential customers.
With smaller brands on tighter budgets, it's especially important to invest in areas where you'll see the biggest promotional return. Brafton's teams see first hand that a couple strategic videos and emphasis on social ads can pay much higher dividends for SMBs than biweekly blogs or daily Instagram posts.
BONUS QUESTION: You are a reader, but also a technology lover so I want to ask: do you favor e-readers or good old-fashioned books?
My apartment is bursting at the seams with books, and that's how I like it. I love holding a paperback and earmarking a page! I can see the value of e-readers (too many books, too little space in a suitcase…), and I definitely consume more than the average American's share of content on digital screens. Still, long-form writing is best read in print.
I agree, I love both my kindle and my books! Thanks for the great interview, and we can't wait to hear more from you at SEJ Summit Atlanta!
Don't forget, you can still request tickets to our SEJ Summit Atlanta marketing conference, taking place November 10th at the Westin Peachtree Plaza.
Image Credits
Featured Image: Stock-Asso/Shutterstock.com
In-post Photo: Stokkete/Shutterstock.com