Organic search is one of the most important customer acquisition channels. Period. SEO can bring in anywhere from 10 to 60 percent of your overall website traffic.
Therefore, it's paramount that you avoid any potential e-commerce SEO pitfalls.
E-commerce sites that lose search rankings risk going out of business.
Don't let this happen to you.
Here are five common ways e-commerce sites can – and have – accidentally hurt or lost their search rankings.
1. Moving Platforms Without SEO in Mind
Launching a new e-commerce website or switching to a new platform are the most common reasons why rankings tank and sales go down.
Perhaps the new site isn't as SEO friendly as your prior version. Or, when you switched platforms, perhaps you deleted pages and changed URLs without doing redirects.
As a result, Google can't find your new content and pages which it had previously indexed and ranked.
Make sure you don't suffer from a decrease in search engine rankings. Here are some common things you want to look for when changing platforms:
A correct 301 redirect map implemented that includes all of the pages which have backlinks pointing to them.
A crawl of the site using SEO software to make sure all of the pages are indexed correctly.
An audit of all meta titles, descriptions, H1 tags, and body content to ensure that all are successfully moved from each web page to their new page and URL destination.
Try to keep all categorization changes and restructures to a minimum during a migration. Basically, don't delete categories and take them off your navigational bar.
Make sure you do not have the "noindex" or "nofollow" tag on your web pages.
A large drop in site speed from one website to the next.
You can also export all of the URLs that receive the vast majority of your clicks using the Google Search Console. Just go to your default view, click "pages", and make the dates for 90 days back to get as much data as you can.
From there, you can audit those individual pages and make sure Google doesn't drop them for the keyword phrases that they currently rank for when you switch to the new platform.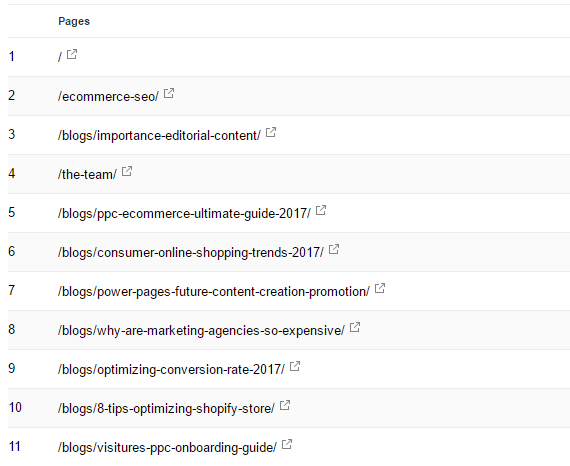 2. Restructuring Categories
Many merchants continuously optimize their navigational bar for customers — removing categories, re-categorizing them, and merging categories. This is an issue with SEO as the links on your navigational bar share in your link authority of links pointing to your homepage.
Your homepage generally has the vast majority of links. So when you remove categories from your navigation bar, you could subsequently hurt your organic rankings.
If you delete a category altogether, or merge it with another category, that category can be removed from Google's index, therefore dropping the rankings for which that particular page ranks.
Before you start deleting categories or pages, make sure you check Google Analytics for the page and identify how much traffic it receives from organic search engines. To do this, go to Behavior > Landing Pages and change your view from "All Users" to "Organic Traffic." Then you can search for that page and see how much traffic it receives.
If it does receive a fair amount of traffic, then you have a dilemma on your hands. I would recommend using the Google Search Console to identify what it ranks for in Google, and then make sure you have content which can rank for those phrases.
You can then 301 redirect those pages to the new destination. As long as it is good enough for users, then you can hope that Google will agree and rank that page, instead of the one you are deleting or merging.
3. Removing Pages & URLs
As mentioned above, if you just start deleting content such as products, blogs, or body content, you leave yourself open to the risk that Google will deindex those pages.
If you delete content, make sure you 301 redirect those URLs to the most relevant page so it can take the rank for those keyword phrases.
If you fail to 301 redirect the URL, then any backlinks pointing to that page will break and link to a dreaded 404 page. No one is trying to rank their 404 page in Google, so it wastes a lot of links and hurts your backlink profile.
If you 301 redirect the old URL to the new URL, then that page will get the link authority and it will have a much better chance to rank in Google for those phrases.
If you're going to delete overall pages, such as categories or CMS pages, then reference the above section on categorization. Make sure it doesn't rank for many phrases in Google and doesn't get much search traffic. If it does, 301 redirect it to a relevant page or do not delete it at all.
Deleting pages doesn't have to be the only option.
E-commerce businesses are constantly changing inventory, which creates many opportunities for broken backlinks. Using a tool like Ahrefs, you can go through and 301 redirect any broken backlinks to their new destinations. If you do not have a similar product for which to 301 redirect, then I recommend redirecting it back to the category with which it is associated.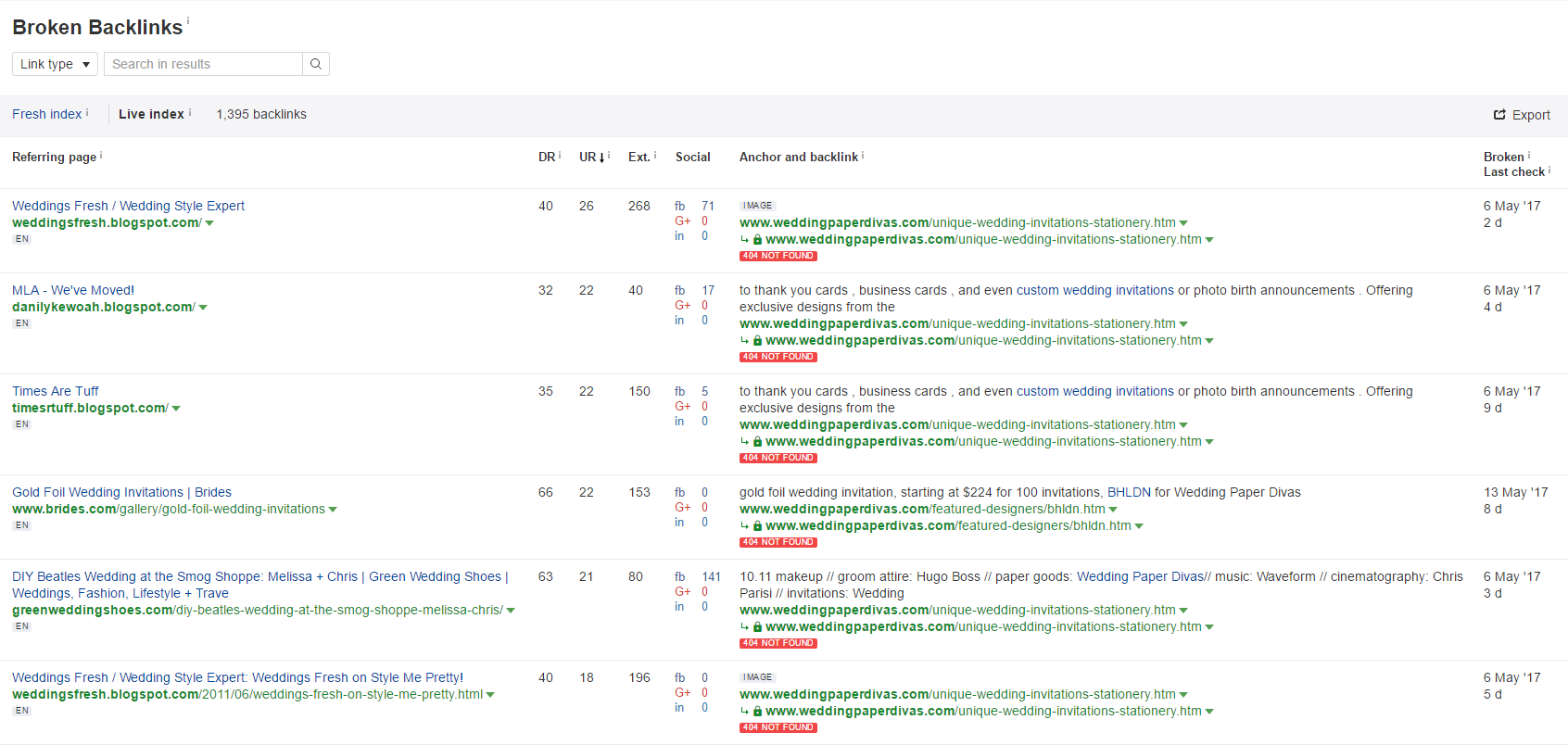 If you delete the content on your category pages or product pages, you can be at risk for losing search engine rankings as well.
One account that I worked on back in 2016 suddenly dropped in keyword rankings after a new site design. The reason they saw such a dramatic drop was that they deleted the 150-word blurbs and H1 tag on their category pages.
Once we put all of the content back, their organic rankings increased.
If you're going to do things like delete content or tags, test it with a few pages first. Don't just roll out such changes to every page on the entire site. Always be cautious.
4. Not Keeping Up With SEO
A good way to lose your organic search engine rankings is to forget about SEO and, more importantly, link building. Links are the second most important ranking factor, so if you aren't optimizing for them, you will most likely decrease in the rankings.
E-commerce websites are also in this perpetual rat race of getting more links than they lose. It can be difficult for an e-commerce site to gain valuable links because they sell products, and products generally receive a much lower number of links than content.
Here's one example of a retailer that is constantly losing and gaining backlinks, according to Ahrefs: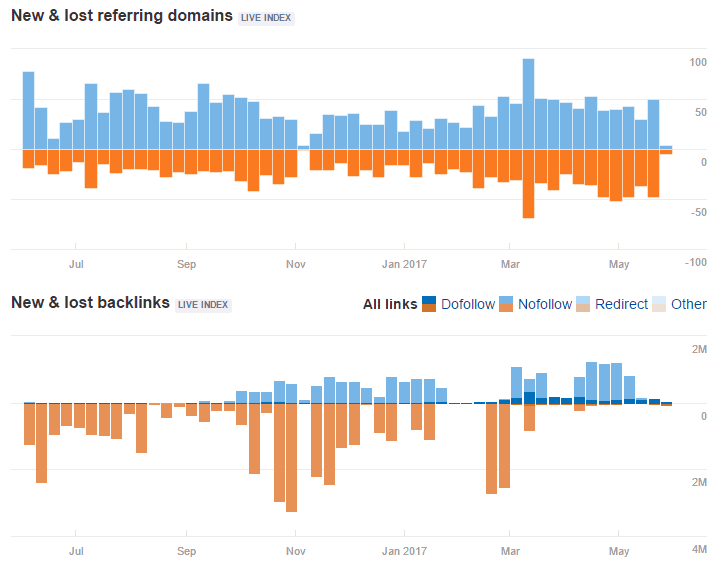 However, they are gaining referring domains, and their Ahrefs profile score is increasing so they have a healthy and optimized link profile.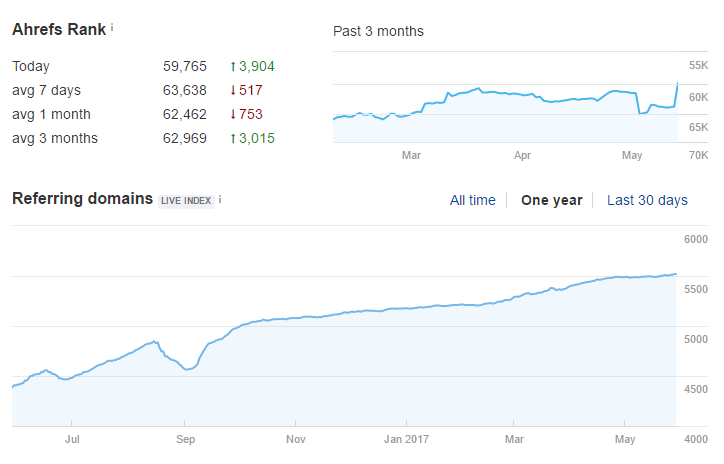 You want to make sure that you are keeping up with your SEO competitors – from broken backlinks to link building tactics and more. Letting things get stale is extremely risky. The competition may eventually overtake you.
5. Hurting the User Experience
A good user experience correlates with better rankings. Just check out this study on Fashion Nova's rise in the SERPs.
You need to make sure you're optimizing for user experience.
Whenever you do a new website design (or if you haven't done one in a while), it is good to do a user experience audit to evaluate how you're doing and see where you can improve.
In Google Analytics, you can see your bounce rate, time on page, pages per session, and more when you segment organic traffic in your "Landing Pages" tab underneath "Behavior." You can also segment the view for month over month or year over year.
The goal here is to see how you do throughout different time periods. If you continuously see the metrics going in an unfavorable direction, then I would advise working with your UX team, your website design/development partners, and other specialists to get the metrics going in the right direction.
If you successfully improve your user experience, consumers will engage more with your website. You will most likely increase your sales and bounce rate, and have a better chance to be linked to.
All of the effort you put into optimizing for user experience should help you earn higher positions on Google.
Conclusion
Unfortunately, there are a lot of ways you can accidentally hurt your search rankings. However, if you can avoid these five big mistakes, your e-commerce site should continue to see upward movement in the SERPs.
---
Image Credits
Featured Image: Shutterstock
Screenshots by Ronald Dod. Taken May 2017.