DuckDuckGo revealed it has hit a milestone of 14 million searches in a single day. In addition, the search engine is celebrating a combined total of 10 billion searches performed, with 4 billion searches conducted in 2016 alone.
For a niche search engine that many people don't know exists, that's some notable year-over-year growth. Around this same time last year, DuckDuckGo was serving 8–9 million searches per day on average.
DuckDuckGo is a search engine which has built its reputation on privacy and transparency. All searches are performed anonymously, meaning the company doesn't track or record data about its users. It's also one of the most transparent search engines in the sense that it makes its own data publicly available for everyone to see.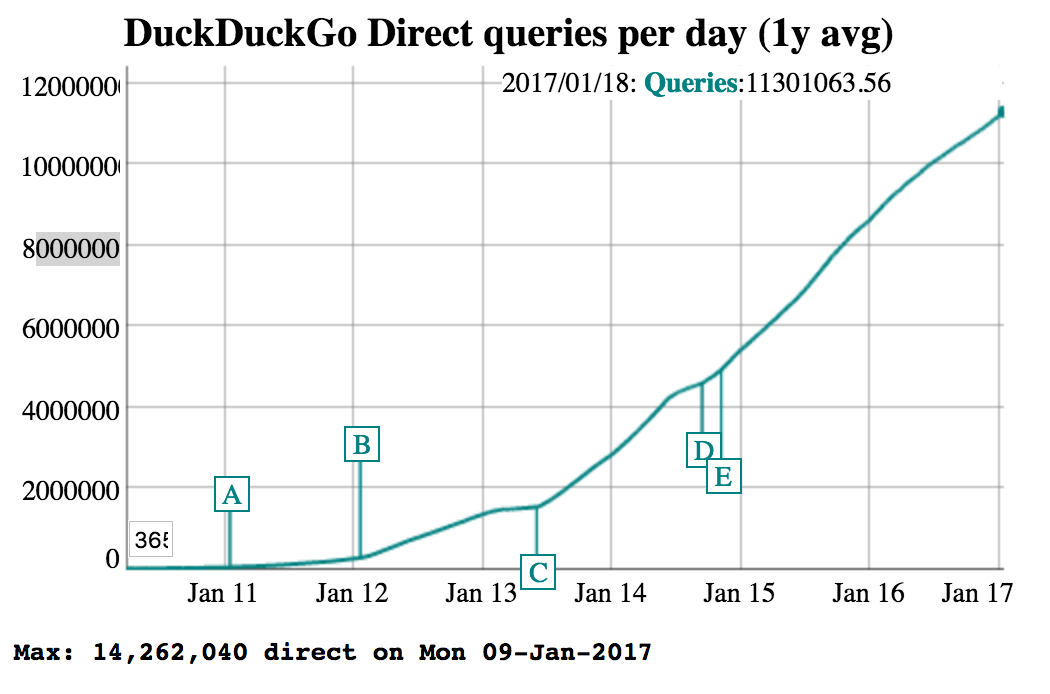 According to the company, it is growing faster than ever, which could be credited to the fact that people are actively looking for ways to reduce their digital footprint. DuckDuckGo cites a study from Pew Research which states: "40% think that their search engine provider shouldn't retain information about their activity."
Staying true to its mission, the company donated $225,000 to nine organizations that are also dedicated to raising the standard of trust online. DuckDuckGo is on the hunt for privacy-focused organizations to donate to this year, so if you have any in mind give them a shout.