Editor's note: "Ask an SEO" is a weekly column by technical SEO expert Jenny Halasz. Come up with your hardest SEO question and fill out our form. You might see your answer in the next #AskanSEO post!
---
Welcome to another installment of Ask an SEO! Today's question comes from Guy in Wales, who asks:
I run a photography business and have been gathering good reviews for my business over a few years. After I finish a job I send the client a list of about 4 links to review sites and ask them to complete a review for me. These may be Google, Yell, Scoot, and Freeindex, for instance.

Clients are happy to do this and usually copy and paste the same review to each site. I also take a copy and pop it on my 'Reviews' page. I might also put it on another relevant page like one dedicated to the venue.

My question is: Will Google penalize me for duplicate content for the review on my Google listing appearing on other review sites and for copying the Google review and adding it to my own site once or twice? Can I add it to my site and site that it came from Google originally? If so how do I go about this?
Google will not penalize you for this under their current guidelines.
You can't control what your reviewers do, and if they choose to copy and paste the same review to multiple locations, that's not anything you can be expected to be responsible for.
How Do Reviews Impact Google's Ranking?
Google isn't transparent about how they consider reviews in ranking.
We know that the Quality Rater Guidelines indicate that Trust (and Authority and Expertise) are important. We can guess that reviews are one way they determine that trust.
In my opinion, Google must feel like they can trust you.
So if you don't have any unique reviews on the platforms – if every single review is copied to every review site – then that's probably a strong indicator of mistrust.
However that's just an opinion, and there's nothing that a Googler has said or written that I can point you to.
With regard to copying these reviews on to your website (as well as them being on other sites), I don't see a problem with this because the content did originate with your customer.
It's also unlikely that you're going to see that significantly impact your ranking since the content isn't original.
Ultimately, review type keywords (like "best" or "top") reward aggregator sites rather than individual sites. It's a lot different, for example, if you say you have 5-star reviews as opposed to Google My Business saying you have 5-star reviews.
Protect Yourself Legally
One thing to keep in mind with reviews is that they are becoming increasingly litigious.
We've seen several cases in the legal system so far of fake reviews or reviews that were paid for, and I expect that we will see more.
So whatever you decide to do, talk it over with your legal team to make sure it aligns with FTC (Federal Trade Commission) guidelines, Truth in Advertising laws, and any other areas your legal team feels is prudent.
What's Your Goal With Reviews?
A final consideration for these kinds of keywords is that often Google already limits the results in the algorithm based on sites that have a 4.0 aggregate rating and above.
See this screenshot for a search for "top cardiologist" as an example: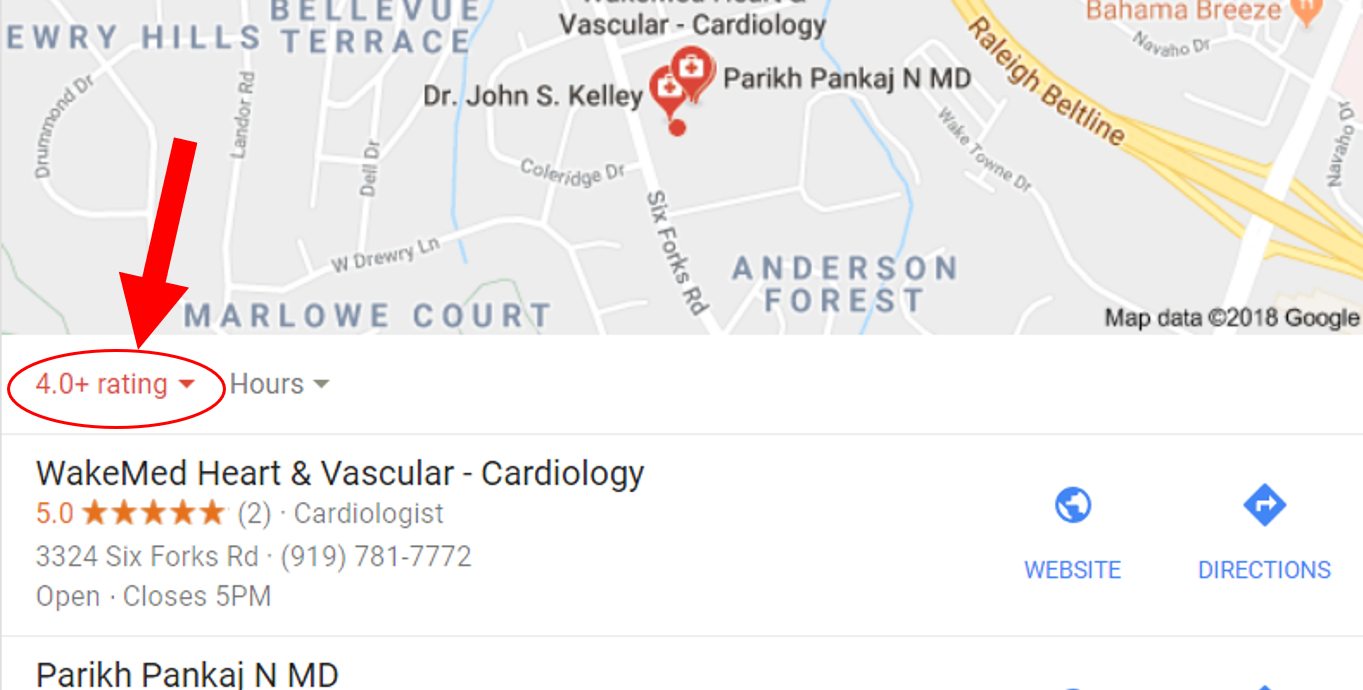 Ultimately, you need to decide what your goal is with reviews.
If it's to show prospective customers that you offer great service, that's ideal.
If your goal with reviews is to help you rank better in Google, then Google My Business is currently the way to go.
However, I'm never a fan of putting all your eggs in one basket, so I always advise clients to get legitimate reviews on as many popular review sites as possible, especially the ones specific to their business.
Have a question about SEO for Jenny? Fill out this form or use #AskAnSEO on social media.
More Resources:
---
Image Credits
Featured Image: Image by Paulo Bobita
Screenshot taken by author, October 2018