Anyone who's been in the industry for a while is no stranger to the fact that SEO is constantly changing.
As we now have a plethora of tools to help us cut through the massive amounts of big data we have at our finger tips, data-based SEO has changed the way we make decisions, allowing us to develop better campaigns.
But, where's it headed next?
I reached out to four SEO experts to see what they had to say about it.
---
Olga Andrienko, Head of Global Marketing, SEMrush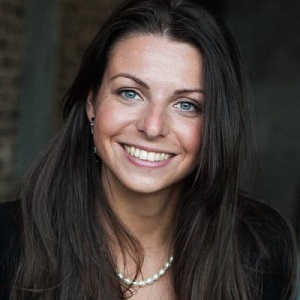 The future of SEO belongs to fast secure mobile-optimized websites utilizing Google's SERP features to get maximum exposure.
Now, ranking #1 in Google might not necessarily mean you've won exposure. Sometimes the top organic position would need a few scrolls down on mobile. That wouldn't always make the marketer feel like a winner, would it?
So now it comes down to fixing technical issues on your website first and analyzing the SERPs on relevant keywords to see/grab opportunities others don't. Having as much real estate in the SERP as possible is the key.
SEOs would need data to spot such opportunities. The need for technical SEO tools has grown critically. Over 50 percent of our updates come from users' wishes, and we recently focused our efforts on technical SEO as this is exactly what users request for. Among fulfilled request, we have 10 HTTPs checks, AMP checks, and various SERP features reports.
Our audience is mostly advanced SEO professionals. Seeing them digging heavily into various SERP features and utilizing them tells us that it's exactly where the industry is going to.
And I can't emphasize optimizing for mobile enough. Mobile search exceeded desktop a few years back, and we see a growing trend for mobile searches for majority of keywords in all 17 mobile databases we have. So, this is definitely something to look into for all websites that want to continue getting search traffic.
---
Eli Schwartz, Director of Organic Product, SurveyMonkey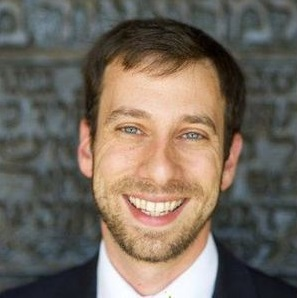 When I first started in SEO, generating organic traffic was easy as jamming keywords into meta tags, maximizing keyword density and getting links from wherever I could. Thankfully search engines algorithms have become a lot wiser on how to rank pages, and the entire Internet has benefited.
The intent and topic of a search is what drives the outcomes, and if my page is not relevant there isn't much I can do to force it to rank. As a result, today more than ever hard data plays a significant role in the direction of any of my SEO campaigns.
I develop strategies around site architecture based on bot crawl behavior I discover in access logs, build content strategies around keyword performance from search console, and structure page layouts with key earnings from A/B tests. This altered focus on how I achieve SEO success also changes who I hire to help on SEO campaigns.
Whereas I used to seek out bold and creative marketers, I now look for people with strong analytical skills with a history of making decisions based on data.
---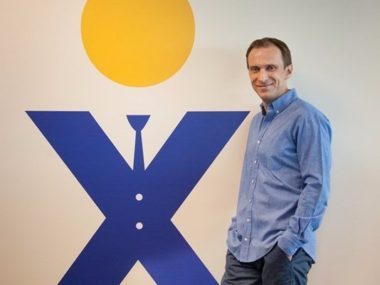 As the totality of data grows to unimaginable proportion, business owners need to understand not only what is available, but how to extract the bits and bytes they need to build a useful data set.
On the surface, analyzing data appears to be about making more sales. But deep beneath the surface, at the very core of data science, it is about enhancing customer experience.
Data helps businesses provide better answers, build better products, and yes, market goods and services the intended customer actually wants.
AI is the method that will help us achieve better results from mountains of data. It's not the future, it's already in play. Marketing giants like Google and Amazon are dominating the industry with ever more sophisticated use of AI. In the near future, AI will be more accessible to every business.
That's the real future of data-driven SEO. Whoever delivers the best data-based AI strategy to return the most relevant results wins the internet.
---
Ronell Smith, Content & Web Strategist
The best-performing brands will become data-informed rather than data-led.
'Go where the data takes you.' is a common refrain in SEO, uttered by experts and novices alike. It's as though those six words confer special significance to those who utter it and the experiences they're describing.
However, being data-led is a recipe for blunders and misguided marketing, especially with regard to content creation and performance.
In the months and years ahead, I suspect more rands and agencies will further mix the quantitative with the qualitative, preferring to allow data to inform the process, not lead it.
Why?
Data tells us how something has performed and is performing but is only a small (though important) part of much, much larger picture.
For example, if Google Analytics shows a piece of content as underperforming on your website, you can access great detail (e.g., average time on site, average time on page, bounce rate, etc.) on how poorly it's lagging and make a guess as to why.
However, no amount of data alone can tell us if the content was a good fit for the intended audience, how best it should be optimized, and/or provide the smoking gun for exactly what can be done to salvage the post.
That requires intuition and analysis of potentially dozens of factors to ascertain a comprehensive view of what's going on, all of which are elements typically lacking when online marketers brag of being data-led.
Today's online marketing customers are savvy, sophisticated and time-starved; trying to reach, engage with and market to them while armed only data-backed solutions is akin to flying blind.
We should still make decisions backed by data. However, we must take into account the roles accurate data collection, overall strategy, and numerous unknown factors play as well.
---
Conclusion
Only time will tell where data-based SEO will go, but all the experts agree. As we continue gathering data at lightning speed, only those who implement effective use of AI will be able to make the most of it.
Even though data provides insights that can help us make better decisions, it still comes down to being able to figure things out for ourselves. We can use the data to make educated decisions, but the unknown is still there, too. We must be flexible and adaptable if we want to see success.