Content marketing is one of the best strategies when it comes to garnishing interest, traffic, and credibility in your company's chosen industry. Combining social media with content as a means of promotion, generation, and feedback is the best way to utilize all the web has to offer, both as a marketing tool and as a reputation tool.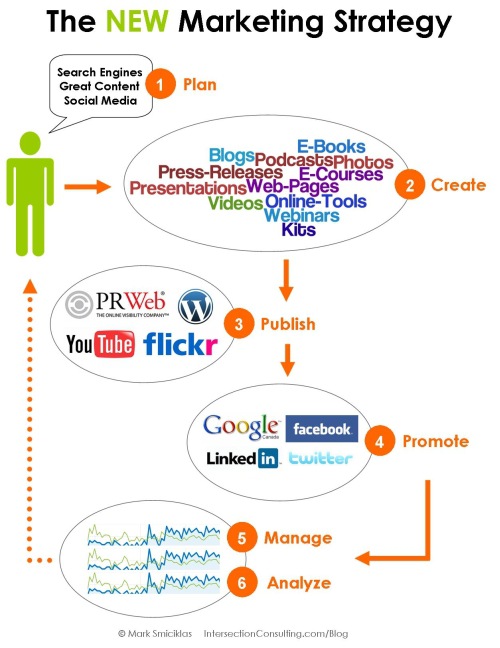 There are several opportunities to make a name for yourself and your company by creating content that stands out and garnishes repeat business and traffic. All it takes is a little ingenuity, passion, and the ability to recognize the type of content your target demographic market is out looking for online. Go beyond target keyphrases and a 3% keyword saturation percentage for all the content you create. Stop making "good content" a formula and focus on building up your content repertoire into something you and your company can be proud of.
Generating Content That Makes People Pay Attention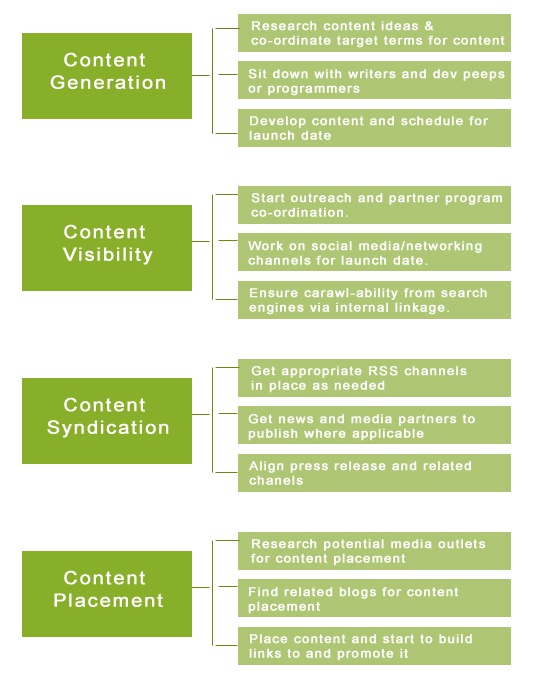 Courtesy of Huomah.com
Generating content for the sake of content isn't what is going to get readers' attention. You must create content that means something; content that holds someone's attention. And most importantly, you must create content that people want to share with their family, friends, and colleagues. Focus on making every piece on content you produce so engaging, educational, and entertaining that nothing can stop it from going viral (at least, viral within your industry and target market). Think like your target audience member and put the passion of what you do behind every piece of content you generate online.Expand your horizons and create content that isn't just the written word. Make a funny video. Share your newest commercials or customer testimonials. Make videos that share who your customers are, and how they are related to every other current and potential customer.
Other popular types of content include widgets, like calculators, quizzes, graphics, and badges that users can share on their own websites and blogs. Think creatively and competitively- don't just follow suit behind your competitors. Try to become the standout company that is the one everyone is following and copying. The web—especially when it comes to viral content and the social aspect—is something so new and ever-evolving that whatever you create must be the same.
Make Your Content Visible and Shareable
Don't simply publish your content on your blog, Twitter account, or YouTube profile and expect the traffic to come. Unless you are a high-profile company like Coca-Cola or Nike, people don't care about your brand. You have to make them care. Make what you have to say worthwhile. Advertise your YouTube videos or blog. Create contests to grow your Twitter or Facebook followers and continue to post interesting content that a user will always want to click on.
Once you have traffic to your content. Make it easy to share. Embed sharing buttons to all the popular social networks and always include e-mail and print buttons. AddThis.com and AddtoAny.com are both great, free sharing widgets that include these options. Don't take for granted that everyone has a Facebook profile—include all possible options that make it near impossible for someone to not share your content.
In addition, prove to readers that your website and content is share-worthy by using widgets that show how many people have already re-tweeted, emailed, or posted the content onto Facebook. Mashable.com does a great job of this—and they are arguably the biggest social media news blog on the internet.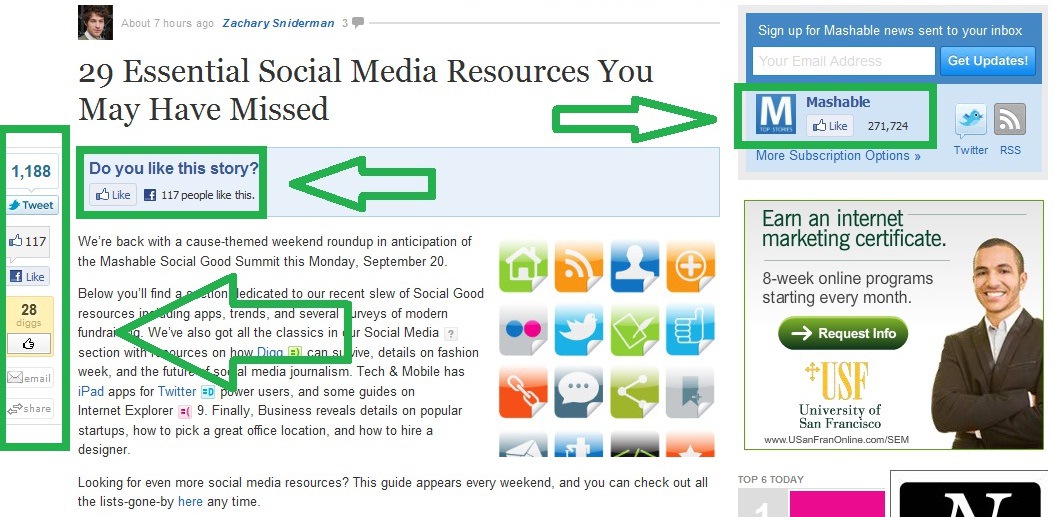 Tracking Your Content
Once your content has become popular online, it's crucial to track and analyze traffic data from it so you can find out what works and continue using that type of content or subject material. Using Google Analytics and UTM tags are a great way to track your content. As WIworks Web Design explains, "Google UTM (Urchin Tracking Module) tags allow you to add extra information to you the link you create. This extra information appears in the Google Analytics reports under Traffic Sources." Here is an example of a link with UTM tags added: http://www.domain.com/page.html?utm_source=Partner-Domain &utm_medium=Mailer&utm_campaign=New-Product
"utm_source=XXX" is the source of the link (example: Search Engine, another domain, or name of email list) and "utm_campaign=XXX" is a keyword that helps you keep track of your different campaign efforts (example: guest post, linkbuilding).
Parting Thoughts
Although it may seem easy to come up with a "formula" for creating the perfect SEO-driven social media content that not only drives traffic but also increases PageRank, it's important for SEOs and company owners alike to remember the actual people that drive the internet- the users, readers, and potential customers that go online looking for content almost every day.