Visit our Marketing Nerds archive to listen to other Marketing Nerds podcasts!
In this episode of Marketing Nerds, SEJ Executive Editor Kelsey Jones was joined by Brody Dorland, co-founder of DivvyHQ, a content management platform for teams, to talk about how to craft a content marketing strategy. Brody and Kelsey also discuss what types of content you should be creating for your industry, and how to repurpose content in different ways to make it last longer.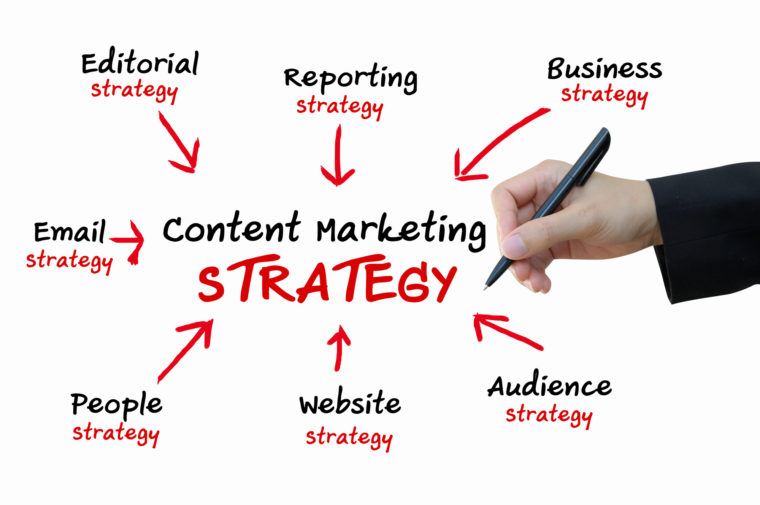 Do you think there's a sweet spot when it comes to content quantity, or should it be a focus only on quality? What are your thoughts on that?
Brody: There's different schools of thought. I think I subscribe to the school that teaches to do the most amount of content that is possible while maintaining a high standard. In other words, if you ramp up your quantity to a point where the quality starts to diminish, then you're probably overdoing it, especially in the marketplace where there is so much noise.
You're trying to gain readership and build trust, and you might only have so many opportunities for a customer or prospect that's coming in your virtual front door. If they happen upon a piece of content that's less than stellar, that might have been your only opportunity. They're gone and you might never get them back. Make sure that everything you're putting out there is high quality, and do it as frequently as you can while maintaining quality standards.
Kelsey: Yeah, I agree. At Search Engine Journal, we've had a lot of talks about that because we ramped up our content quantity a little bit over the last year. But then we've seen huge gains in traffic from improving our past content. The majority of our website traffic comes from evergreen articles. We've put a little bit more manpower in updating those articles, making sure all the images and statistics are updated. As a result, we've seen really big gains.
Brody: Whatever way you can find to refresh on a regular basis, especially if it's an evergreen topic, that's going to be relevant for the long haul. But there's always evolution no matter what you're talking about. No matter what industry or product category, there's always an evolution and another angle. There are all kinds of angles that you can go with when you're thinking about refreshing.
Let's say the original post or article you wrote was geared towards one target audience. Could you take the same topic and rewrite it with another target audience in mind? You should be able to use the same message and the same language but put a different spin on it. Put a different hat on and rewrite it for another type of person that might be another target.
Refreshing or reworking content is something I've presented on in the past, specifically content repurposing. Maybe you're translating a video interview to a podcast or a white paper, or you're going to dilute that down into several different blog posts. Is that something you do over at Divvy?
Brody: Absolutely. Even in Divvy itself, we have a nice duplicate function. You take a past blog post or any content and you can just hit a duplicate button. It makes an exact copy of it so you can start editing it to do whatever repurpose you want to.
There was an article I read awhile back, Content Recycling: A to Z. They came up with basically 26 — the whole alphabet — of different ways to repackage and repurpose a single content asset. It's great to have that as a guide, for inspiration. If you do have a post, an article, or anything that has done well, you can read through that A to Z list and think of ways to repurpose or repackage it.
Do you do any other types of content besides written content? Do you do webinars or podcasts or anything like that? How does that fit into your content strategy?
Brody: We're a small team. I think one strategy that hits home is to focus on the types of content or the content channels where you're most comfortable and it's easy for you to produce. Don't try to spread yourself too thin on too many channels.
There's certainly been times where we got a little overboard on everything we were doing. I would say we got burned out. The content schedule we had at various times overloaded us. But there are channels that are really important to the business. Based on our overall content strategy and the people we're serving, we know we have to be doing certain things.
For us, the blog is important. General website content and landing pages for different things are very important. Email is huge. Social is important from the sense that it's an engagement channel. It's less important as a content promotion channel.
We do a lot of videos because we're a software application, [and] people want to see how our software works. They want to learn how to do different things and learn different functionality so we do a lot of product videos. I think that has helped in a big way to get people comfortable, especially if they're early in the buyer journey — trying to understand how our software would fit into their world and their process. They want to see how it works before they even sign up for a trial.
We also do videos for current customers. There are both sides of the funnel. There's the new customer acquisition strategy, but there's also the retention strategy. There's also the ongoing education strategy to make sure our customers are successful and to build loyalty and advocacy over time.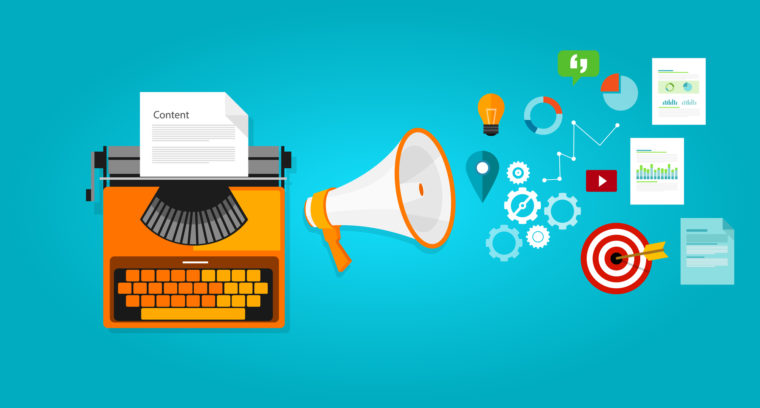 What are some of your tips for letting your content sell your products naturally or in a way that comes across as not pushy to the customer?
Brody: The number one thing is just doing a solid buyer profiling or persona development exercise. When you go through a process like that, it becomes obvious that what you've been doing is more self-centered than your customers would like. When I've spoken on this before, I'll draw a big Venn diagram where one of the circles is all the stuff you want to talk about, and the other circle is the stuff your audience actually cares about. There's that cross-section in the middle where you should be focusing on.
When you go through the process of doing either buyer profiling or persona development, it helps you understand what your customers care about and how it relates to your products: the needs they have, the pain, the skepticisms, the trigger events that might happen in their world that would get them researching a product like yours.
Kelsey: Yeah, exactly. I was at the State of Search conference earlier this month, and Casey Markee did a presentation about content. He talked about this persona generator by HubSpot. It's free and it's at makemypersona.com. It's a generator that walks you through creating a persona. I think that making a persona isn't as hard as people think it is, but it's really important.
Brody: It can be difficult, I think, depending on the size of the organization. There's a quick and dirty way to go about it. I think the HubSpot model is more on the quick and dirty side of things. There's the more in-depth side of things, where you're bringing in a content strategy consultant or a content strategy agency to walk you through and facilitate the process.
There are also platforms out there like Akoonu. Akoonu is a cool platform that helps develop buyer personas and helps map those personas — the buyer's journey of those personas — so you can understand the different stages of the process. Having a framework helps to make sure you're thinking through everything.
What are you and your team looking forward to next year? Any trends you're looking to capitalize on, any goals you have?
Brody: Most folks in our world would love to have tools that connect and are integrated with one another so that it makes our day-to-day processes and our day-to-day jobs as easy, efficient, and seamless as possible. One of our big agenda items for 2017 is to do more integrations to try to connect Divvy with the larger ecosystem. That's a big focus for us.
We also want to make sure that we don't over-complicate things. Just because there's a lot of tools out there that can do a lot of things doesn't mean they're going to save us time. Sometimes, at the end of the day, you just want something simple that helps you do one thing and does it well.
There's an overall message that the content process is big and has a lot of things to it. But, at least from our perspective, let's focus on trying to help customers have a better plan and a more efficient workflow process. If we can focus on that and be really good at it then we're going to be okay.
To listen to this Marketing Nerds Podcast with Kelsey Jones and Brody Dorland:
Listen to the full episode at the top of this post
Sign up on IFTTT to receive an email whenever the Marketing Nerds podcast RSS feed has a new episode
Think you have what it takes to be a Marketing Nerd? If so, message Danielle Antosz on Twitter, or email her at danielle [at] searchenginejournal.com.
Visit our Marketing Nerds archive to listen to other Marketing Nerds podcasts!
Image Credits
Featured Image: Paulo Bobita
In-post Image #1: ImFine/DepositPhotos
In-post Image #2: bakhtiarzein/DepositPhotos