The ultimate goal of all marketing is to generate sales.
Yes, you want brand awareness and traffic and leads. But those things don't matter without sales.
We know content marketing can help you increase revenue. But have you thought about leveraging your content for social selling?
Why social selling?
Because, according to a study by Feedback Systems, 63.4 percent of businesses who use social selling report a year-over-year sales growth, compared to just 41.2 percent of businesses who don't.

Here's how to leverage social selling in your content marketing and, ultimately, how to help your salespeople sell more.
What Is Social Selling?
Social selling essentially means using social media the way it was supposed to be used: being social.
You provide useful content. You answer questions. You have conversations with prospects.
For social selling to be effective, you really have one main goal: getting your potential customers to respond to your efforts.
In the beginning, that means getting them to comment on a status update or reply to a post. Over the long run, however, that means getting them to respond to an email or schedule a call.
How to Use Content Marketing to Generate Social Sales
There's no better example of the selling power of blogging than the River Pools and Spas blog created by Marcus Sheridan.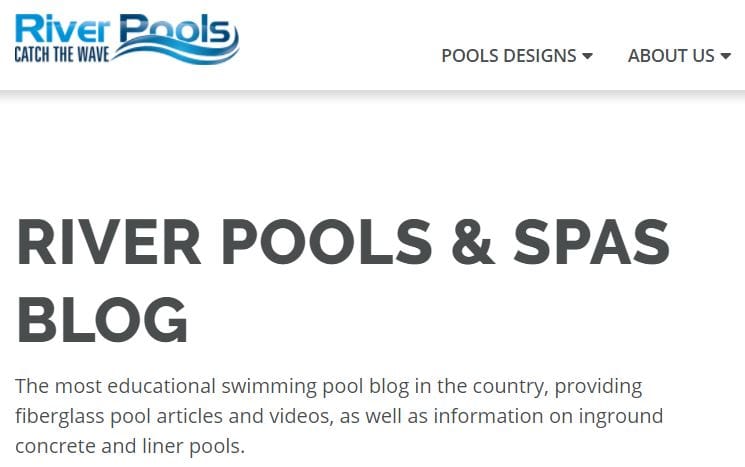 Marcus's strategy was to create a blog post to answer every common question his customers ask about pools. Things like comparing construction materials, costs, locations, and even the type of water.
He believes that great content is the best sales tool in the world.
The idea here is to create a database of articles based on frequently asked questions which you can use in your social media customer service responses.
Don't just push those articles out on social media. Yes, by all means, share them – but their best use is to answer customer questions on social media or to engage with your followers.
However, FAQs aren't the only way to combine content and social.
What Kind of Content Helps With Social Selling?
After four years of content marketing, I can tell you this:
To generate sales, your content must be helpful and have your customer's needs in mind.
Here are some ideas:
How-to guides for common problems in your industry
Useful FAQ pages
Explainer content about how to use your product or service
Video content (even if it's just shot with your phone)
Webinars
Shocking or surprising information that gets people to take action
Let's break down those last two.
Webinars
Webinars allow you to answer your prospects' questions in real time. You can instantly overcome obstacles to the sale.
To host a webinar, you can use software like ClickMeeting, which does all the heavy lifting for you.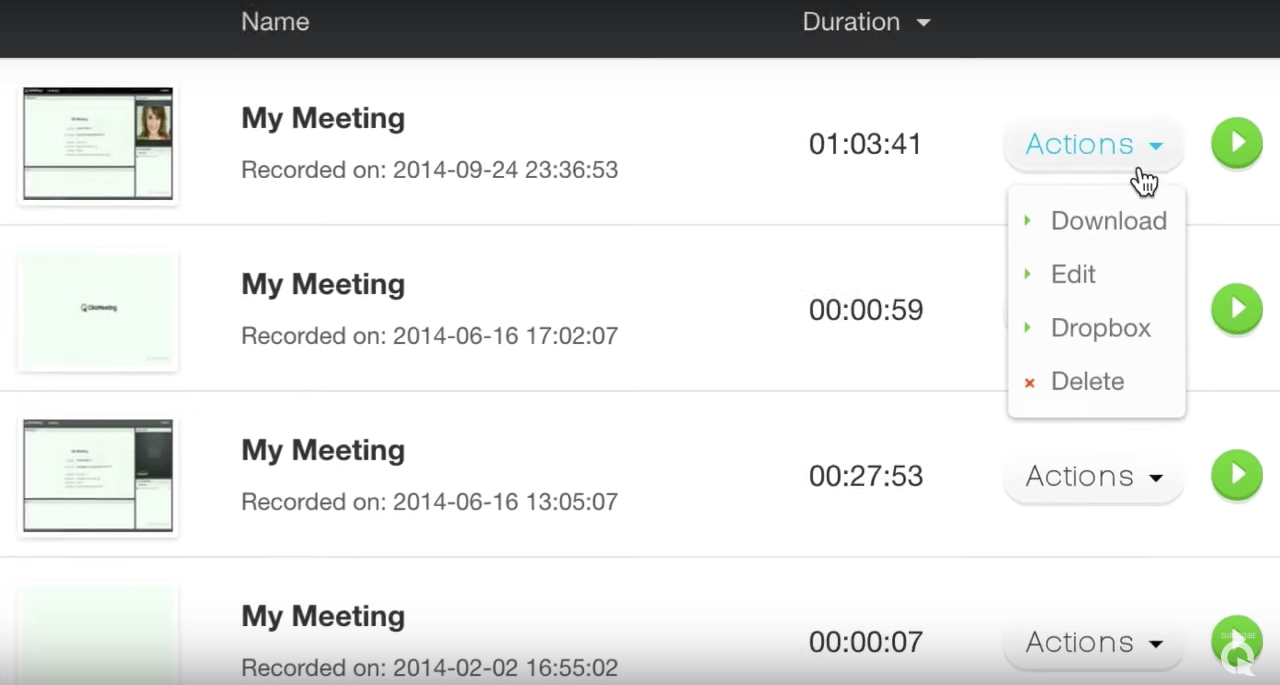 What's awesome about webinars is that you can record the session then re-use the video in a new blog post to help answer FAQs, so you kill two birds with one stone.
Plus, you get to hear your customer's common questions, problems, and obstacles, which will help you improve your content and sales collateral.
Shocking or Surprising Information
A great example of social selling using shocking content comes from Jones Lang LaSalle (JLL).
Jeff Molander explains in this video how JLL created a few short videos of insurance experts talking about a hole in the average real estate property manager's insurance. If they have green roofs, they may not be covered in the event of a disaster like a tornado or an earthquake.
JLL just shared the videos with their social media followers. This shocking bit of information was majorly effective and they received a ton of phone calls and emails of real estate managers looking to change their insurance policy to fix the issue.
Molander also explains that social selling is all about copywriting. If you create content with the purpose of getting into the minds and hearts of your ideal client — backed by a desire to serve their needs — you'll get more leads.
Hopefully, you can sell to all these new-found leads. But how do you increase your chances?
What to Do After You Generate Traffic
You understand how to use content and social media to generate traffic. Now it's time to turn these leads into sales.
It starts by understanding more about your leads. Google Analytics is great, but it doesn't reveal enough information about your individual prospects to help you nurture a relationship with them.
Enhance Your Analytics for Easier Outreach
To enhance your Google Analytics for social selling purposes, you can install Leadfeeder, which works on top of Google's tools to reveal data related to your site's anonymous visitors.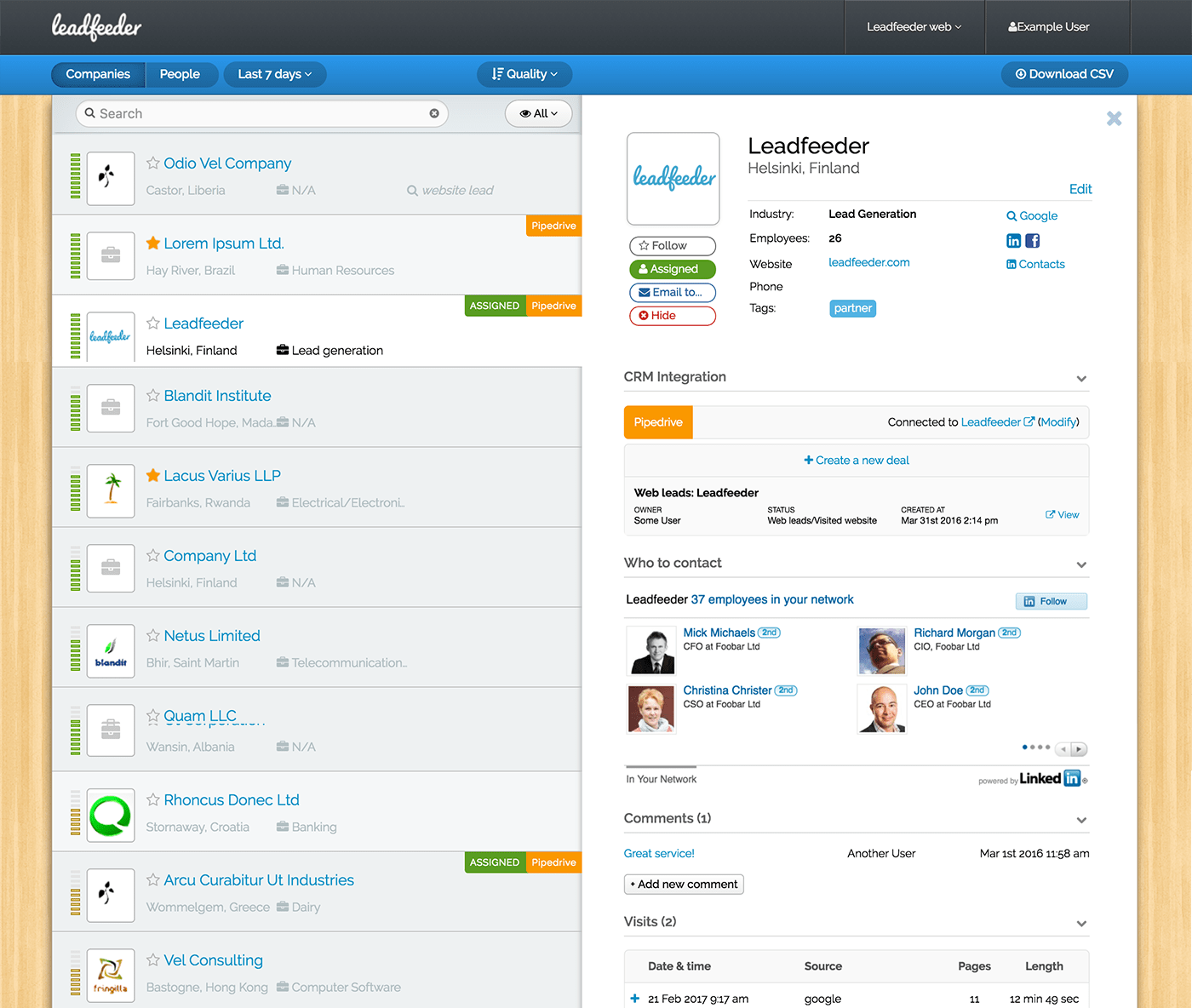 Leadfeeder will actually show you which companies your website visitors work for. It uses their IP addresses to determine what offices they're browsing from. You'll get a lot more info about the company, including a list of LinkedIn connections you have that are associated with that company.
It also tracks which pages your anonymous audience members look at, which can help you segment them, and it automatically pushes this data to your CRM, where you can sort them by quality, recency, and other factors.
In other words, you have better insight into the traffic you're already getting, so you can follow up with targeted outreach messaging via your social channels and land more clients.
You can also use this information to determine what types of content your most valuable leads are interested in, which can help you refine your ongoing social selling-oriented content strategy.
But what else can you do to have a better chance with your social media traffic?
Set Up Your Content for Maximum Conversions
Driving traffic is great, but it's useless if your visitors leave without offering up their contact info and never come back. That's why it's important to have strong, highly-relevant calls to action within your content. A simple "Subscribe to get our updates" box won't cut it. You need to offer something better.
For example, content upgrades work really well. Offer an e-book, cheat sheet, checklist, or other highly related item in exchange for their email. They work well because, since they visited the page, you know they're interested in the topic.
My favorite way to offer a content upgrade that grabs attention without being annoying is via a popup in the corner that's activated on scroll depth, like this one from my travel blog: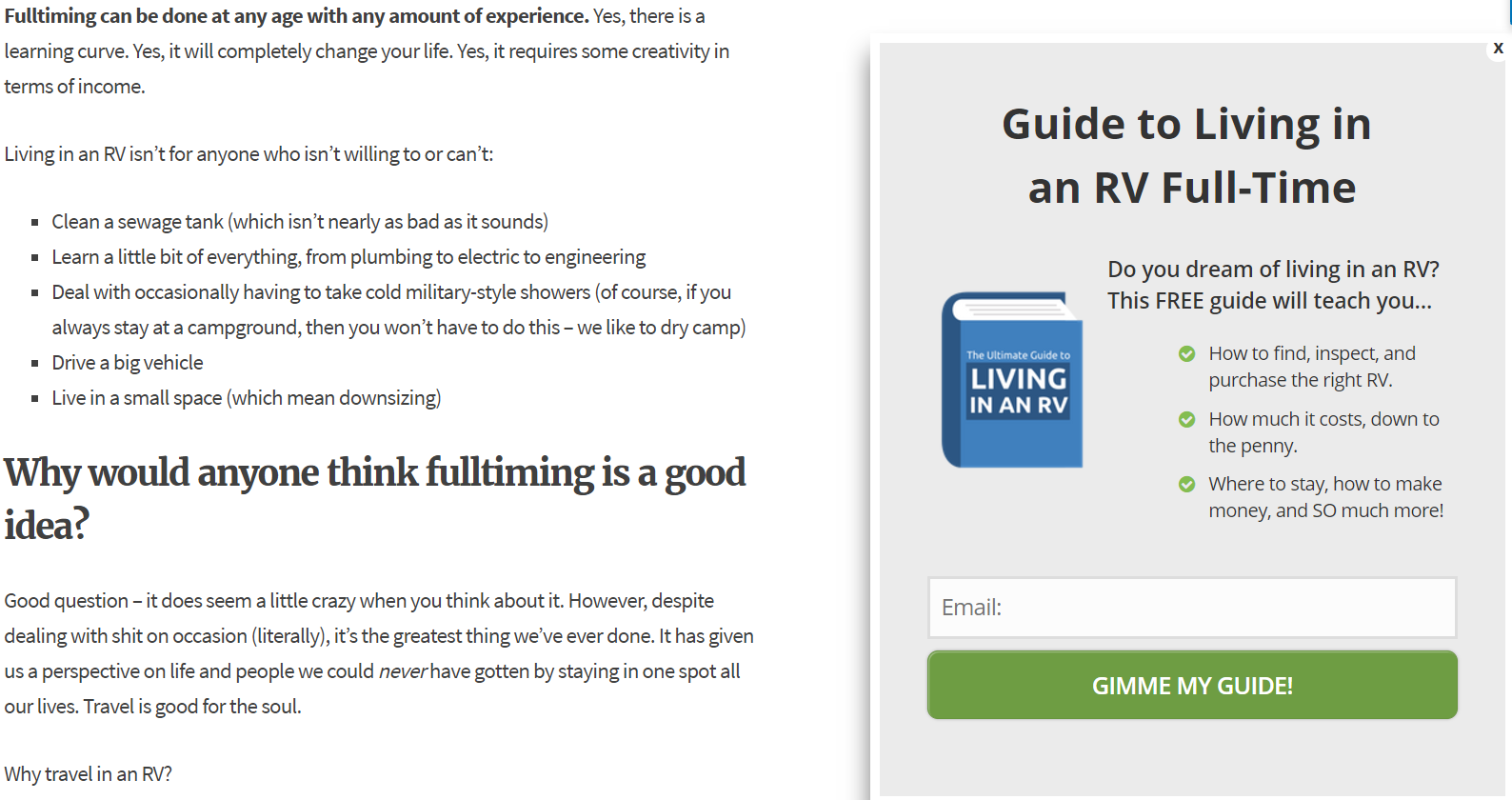 That opt-in shows up at 15 percent scroll depth or on exit intent. I created it using Thrive Content Builder, but you can also do something similar with a free plugin like Sumo.
Email Outreach to Enhance Your Social Selling
Once you have your visitor's contact info, it's time to seal the deal.
The best way to do that is to reach out to them via email or social media. Through outreach, you can interact with them, get them on the phone, or even lead them directly to a sales page on your website.
For example, here's an outreach email HubSpot used to land 16 new B2B customers: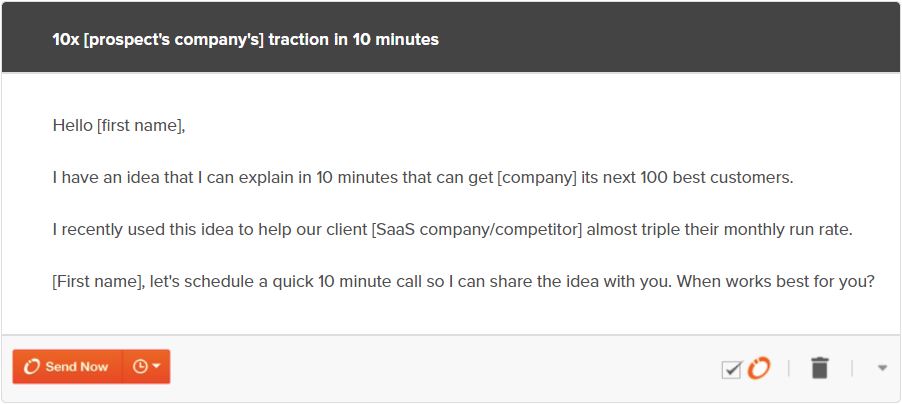 For your convenience, here's some text to copy-paste:
"Hello [first name],
I have an idea that I can explain in 10 minutes that can get [company] its next 100 best customers.
I recently used this idea to help our client [SaaS company/competitor] almost triple their monthly run rate.
[First name], let's schedule a quick 10-minute call so I can share the idea with you. When works best for you?"
If you're looking to send out a ton of emails at once with automated follow-ups, you can use a tool like Ninja Outreach or MailShake. They both make outreach really easy and stress-free.
Conclusion
Social selling is the epitome of new-age sales. Done right, it can skyrocket your company's growth.
Content marketing is the epitome of digital marketing. Done right, it can also skyrocket your company's growth.
When you combine the two? Watch out, because you'll be unstoppable!
Of course, these things take time to master and kick in. But investing in the long game is the way to go.
---
Image Credits
Featured Image: Unsplash
Screenshots by Bill Widmer. Taken June 2017.