While it is always a good idea to refrain from putting all of your marketing eggs in one basket, content is still one that should be a primary focus. It is not only a way to engage a dedicated reader base, but also a means of establishing yourself as an expert and promoting your brand. The more useful your content, the more likely it is you will be improving your chances in other marketing areas like social media, as well.
But how do you get started, or how do you perfect your approach when you have been in the game awhile? What about learning new tricks that fit the industry and web as it is today, now that the Internet has formed into its modern incarnation?
These are all questions (and more!) that have been covered by experts time and again. Before you max out the credit card buying expensive programs promising a magic bullet, check out these excellent ebooks on content marketing that won't cost you a dime.
Free eBooks for Content Marketers
1. The Grande Guide To B2B Content Marketing

Most content marketing guides and ebooks are going to inevitably deal with B2C, which is fair enough as that is the direct connection we all tend to mentally make. But what about that content that you mean to aim to other businesses? This is a fantastic collaboration by industry experts Ann Handley and C.C. Chapman. Be sure to check out the other Grande Guides, as well.
2. Facebook Content Marketing For Business

There is a right way and a wrong way to use Facebook for marketing. Luckily, Wishpond has condensed the whole thing into 34 pages of crucial information to help you through the process. Instead of covering the basics that are in every ebook on Facebook marketing (which we already know, anyway), this talks about the most effective type of content for the platform. It also shows you how to monitor that content and analyze its effectiveness.
3. 100 Content Marketing Examples

One of the best ways to create your own content marketing campaigns is to see what others have done before you. By seeing real life examples of successful content marketing attempts, you can begin to gain an understanding of what really works – and what to avoid. This excellent and thorough selection of one hundred case studies have been explained beautifully by marketing guru Joe Pulizzi.

(Disclaimer: This one is written by me!)
Wondering why you should be interested in guest posting in the first place? It is a sound method of increasing visibility, building valuable content, networking and getting a fresh perspective – all through great content! All while tapping into an already established readership that you didn't have access to before. Think of this ebook as a step by step guide to get you started, or improve your tactics.
5. 58 Social Media Tips For Content Marketing

Another one from the Content Marketing Institute, this time we have the expertise of the brilliant Michele Linn. She writes about something that many beginners don't realize, but should: content and social media marketing are not the same thing, but they do go together like bread and butter. It may be important to provide solid content, but what good is it if no one is reading it? She will help you with the distribution, and will do so concisely.
Cheatsheets
Content creation can be a tricky business. It is not enough to write what you are thinking. You have to take into account what is trending, the needs of your audience, SEO and all while maintaining a high quality. Otherwise the most best intentioned piece could be a flop, and your website could suffer because of it.
When you are trying to find the balance between all of the different elements responsible for good content, it helps to have a cheatsheet to aid you. But there are not many useful ones out there that cover this topic, especially in any real way.
These four are much more helpful, covering several different angles.
1. 10 Steps to Becoming a Better Writer by Brian Clark
Print it out, put on your fridge and look at it daily: All you need is to get real and write often!
2. Content Creation Frenzy (pdf)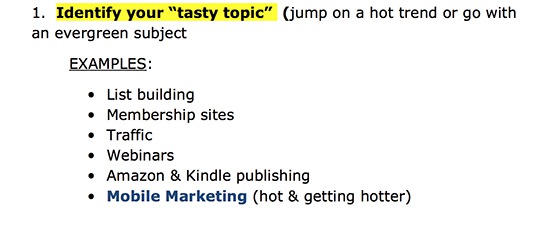 All of this is based on the "Content Catalyst System", which teaches you how to make dynamic and popular content that is made to be more accessible to social media sharing. Mostly it focuses on adapting to trending topics, making relevant articles on a regular basis. So you would find your trending topic, establish your hook, write the content and present it in the right way. You can follow this cheatsheet as a step-by-step guide.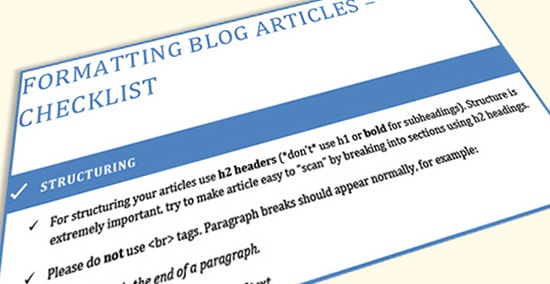 You can download it, edit the details so it is customized to your needs, and just send it to any contributor who will be writing for you. It saves a ton of time and effort in the end, not to mention irritation.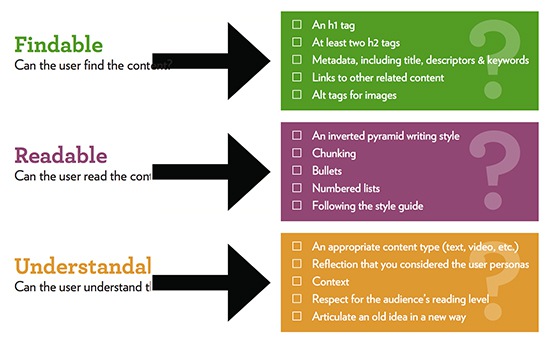 There is a big difference between creating content, and creating valuable content. Something that some webmasters have not yet figured out. This cheatsheet keeps that in mind and shows how to make something that will really catch the eye of the reader, and make them want more. Not just act as blog filler that won't bring more than a small flow of traffic.
Do you know of an awesome free ebook or cheatsheet on content marketing? Share it in the comments!