I have already described how you can organize your keyword lists manually to analyze them properly. Here is a new keyword research tool for you – Concentrateme that helps analyze and organize your long tail search referrals the way you could do the most of them. The service is paid: the cheapest plan costs $39 per month with the free trial version (you can view and analyze one month of the search history).
First, connect Google Analytics to your Concentrateme.com account:

Then give the system a few minutes to sort the data and browse through the collected and organized phrases.
One of the best option the system offers is creating patterns. Patterns stand for phrases containing the core word. Patterns are mapped as [X] core-term, where X stands for any word that occur before the core term; possible patterns thus include:
[X] core-term – there is only one word going before the core term;
[X][X] core-term – there are two words going before the core term;
core-term [X] – there is one word going after the core term;
[X] core-term [X] – there is one word before and one word after the core term.
Another great feature is exploring the word relations with Word trees. WordTree view shows how frequently sequences of words occur in your search queries. When metrics are available, the words in the wordtree are colored by their value so you can see things like "average time on site" for individual words. Here are two examples of word trees: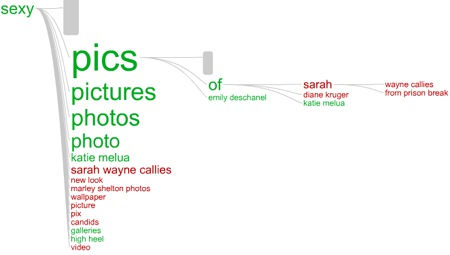 And a "reverse" Word Tree":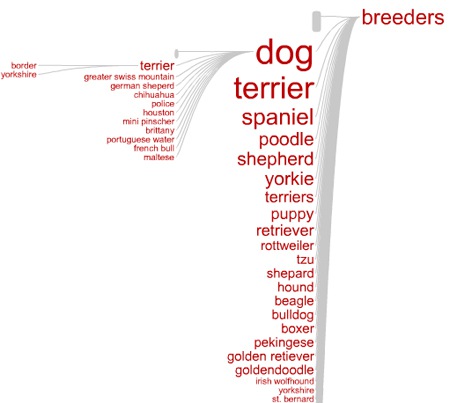 If you choose to test the tool, please share your experience.
Also, please have a look at SEJ SEO tools review disclosure.