Holidays such as Christmas, 4th of July, Easter, Black History Month, and St. Patrick's day are the perfect time for non-profit marketing campaigns. Typically, people feel more giving on holidays or are more likely to join a cause. Considering what is possible with social media today, there are no limits to how far your marketing campaigns will go.
There are many paid marketing options on social media that are extremely useful to non-profits. For instance, you can target people who frequently buy online on Facebook before Christmas and ask for donations payable with their Amazon account. You could also use Facebook to show ads to people who are donors in specific categories.
Besides paid social media campaigns, many non-profits also build strong campaigns based on status updates, photos, videos, tweets, and other content that can be posted or promoted for free.
Whether you are opting for paid or free marketing campaigns for your non-profit, there are a couple of best practices to consider. In the end, you want results as well as a professional presentation of your non-profit brand. Strategic planning and following best practices can help with that. Over the last couple of years, I have worked with hundreds of non-profits and have summed up what works best in my experience.
Define Your Goal
Social media is not only an outlet to raise awareness for your cause and establish your brand, but it is an extension of everything you do with your website. This includes engaging and retaining donors as well as finding new donors.
While you may have all of those as goals, holidays are the best time to convert. Whether you are looking to increase donations, to find volunteers, or to make sure the right people know you exist and tell their friends about you, the holidays and social media can help you get more of it.
Time is money, which is why I prefer straightforward solutions that can be implemented quickly. Therefore, I recommend having just one goal per holiday. If your main goal is donations, then that should be the only focus of your holiday campaign.
Choose a Campaign Name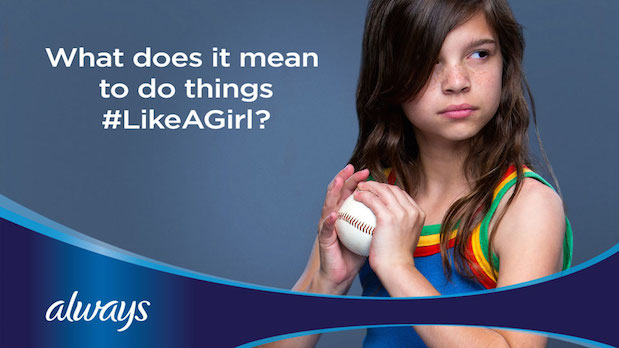 Name your campaign not only to identify it internally, but also to let people know it's an exclusive offer for a limited period. Campaign names can be hashtags, such as the Dove campaign's #likeagirl and Adidas' #createordie, or inspiring names such as Underarmor's I Will What I Want.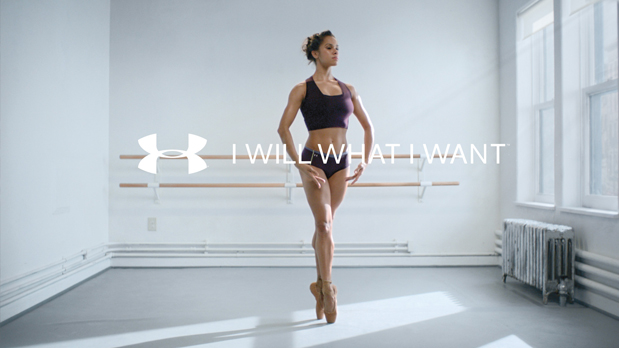 One of the biggest recent non-profit campaigns was the viral ALS Ice Bucket Challenge campaign in the summer of 2014. It was originally meant to promote awareness of Amyotrophic Lateral Sclerosis (ALS), also known as Lou Gehrig's Disease, but ended up inspiring people to donate to a variety of non-profit organizations and research centers all over the world.
You might not be able to come up with the next viral challenge, but you can choose a descriptive name, such as Valentine's Day Couple Donations or Easter Bunnies for Children. Or, give the donors specific names depending on when they donate – such as Christmas Furry Friend Sponsors 2016.
Set a Time Frame
It's never too late to start marketing for upcoming holidays, but as a rule of thumb, use the length of your sales funnel as an indicator of how early to start. The longer the sales funnel, the earlier you should start.
I recommend at least four weeks before the holiday. The marketing efforts should include the actual holiday and don't forget to consider showcasing results on the day or week after (more to that later under the heading "Showcase Results After the Holidays).
Create a Schedule
Plan ahead of time what will be published where and when. If you are like most non-profits and limited resources mean you would basically need to clone yourself to plan several weeks of posts ahead of time, take it one week at a time. Scheduling is important only because you can strategically increase the frequency and intensity of the campaign exposure.
You want to make a strong start and let as many people know early on that you mean business. The idea here is not to get the donations (or whatever goal you chose to focus on) but to be on people's minds when they start comparing different solutions or activities that could potentially replace or integrate with what you are asking them to do. A strong start is essential to a successful non-profit campaign that is limited to a short time frame, such as a holiday campaign.
Make it Easy for People to Convert
Whatever you ask people to do – donate, volunteer, vote for something, etc. – it has to be easy to do. On the internet, easy translates into the least amount of clicks possible. Try to keep it at a maximum of three clicks. If there are any form fields to fill in, keep them limited. The more clicks there are, the longer the sales funnel becomes.
Your goal should be to make it easy as possible for people to help your non-profit.
Choose and Test Ad Types or Post Formats
Whether you are running a paid marketing campaign or are looking to simply market your non-profit by posting content, there are lots of different formats. Choosing the right format can ultimately determine how successful your campaign will be.
Here are some content formats and campaigns to consider:
Facebook lead ads
Facebook posts
Facebook click-to-site campaigns
Video posts on YouTube and Facebook
Facebook events & milestones
Facebook notes
Google Grant
Image galleries on Facebook and Twitter
Tweets
Status updates
Google+ posts
Blog articles
Twitter cards
Instagram ads
If you aren't sure where to start testing, consider where you have your largest social following and start there.
Letting People Know About Your Holiday Campaign
Holiday marketing starts with letting people know! Even if you don't run a single paid ad, you want to let people know you are on board with the holidays and have something special planned. Start to let people know by changing your header images. This includes your Facebook page header, your Twitter header, potentially the slider on your home page. If you have the time, also adjust your avatar or profile photo. A Santa hat on top of your logo icon or Easter bunny ears are quick to do and easily noticed.
The second step is to let people know what you are up to wherever they find you online. On many social networks you can pin a post or status update to the top of your page. Google+ profiles, LinkedIn pages, and Twitter profiles all have this option. This strategy is ideal for marketing campaigns that are seasonal – if people are just reading just one post, they are reading the right one if you pin the campaign post to the top.
One of the things to consider when creating campaign graphics is cohesive branding. Every graphic, online or offline, should look like your brand. This includes photo filters, fonts, colors, and style. Most non-profits are short on budget and time, so if this is not something you can do, copy what retailers are doing: place the logo on a similar background always in the same place.
Look at H&M, for instance. Most of the time, you will find that they place their logo in the bottom right corner of their campaign graphics.
When creating graphics, also keep in mind where they will be shared. Pinterest users typically love vertical images, Instagram only allows for square images, and even Twitter and Facebook image dimensions should be adapted to display your images in the perfect dimensions for all social media networks and devices.
Tracking and Measuring Results
Instead of just summing up donations, counting the total number of new volunteers, or otherwise estimating conversions from your holiday marketing campaign, start measuring results more accurately.
For starters, install the latest Facebook pixel and the Twitter pixel on your website. The pixels track page visits and the data they collect can be used for conversion tracking or remarketing.
Secondly, get on top of your Google Analytics. Monitor the visit duration or time on page to evaluate whether people who see your website are actually reading anything on your website. These numbers are an indicator that you are getting great quality traffic.
You can also use Google Analytics for a custom remarketing list that are based on pages people visited. Other metrics to look at are where people came from, not just geographically, but where they were online before visiting your website, e.g. Google, YouTube, or Bing.
On Facebook, you should also keep track of how people engage with your content. What generates likes, comments, or shares? Is there a pattern, if so, start split testing content to maximize results.
Showcase Results After the Holidays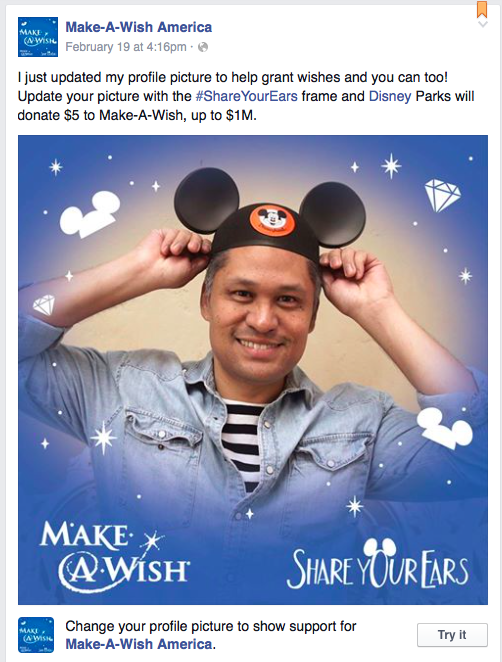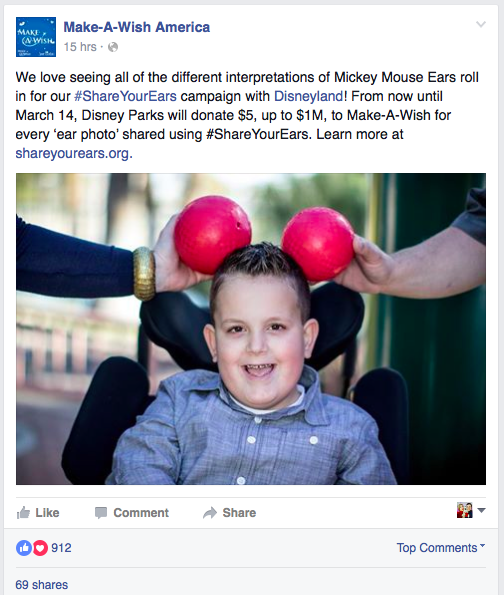 Share the results of your campaign to reinforce that donors made the right decision and make non-donors wish they had been a part of your community! Show emails, comments, photos, messages, amounts people donated, the new volunteers, or whatever comes to mind.
What makes social media fascinating is not the media but the social aspect of it. Make your social media more social by giving people a sneak peek behind the scenes. It will also help your non-profit to increase brand awareness and engage followers.
Never mentioning the campaign again after the holidays is like announcing you are about to buy a Halloween costume and then not telling people what costume you bought. You would be excluding them from your non-profit community – which is exactly the opposite of what people want from social media. People love tribes. They want to be part of something or, at least, be able to gain insight into something whenever they choose without any obligations. Allow them to be part of your journey by sharing the results of your campaign via social media.
Here are some ideas on what to post immediately after the holidays:
Screenshots of donations
Behind the scenes photos of fundraising events
Show image galleries of your social media headers and other graphics from draft to finished design
People/animals receiving what you are offering via your non-profit, e.g. checks, food, furniture, medical care, etc.
Photos of how your board members celebrated the holidays
Feature photos of community members, past donors, and volunteers celebrating the holidays
The idea behind this is to connect with people on an emotional level, be transparent, and keep people engaged. Featuring members of your community gets likes, and people usually share photos they are in, so your post reach will increase without you having to pay a dime.
Conclusion
Holiday marketing campaigns are more often than not the campaigns that bring in the most conversions for non-profits. Successful campaigns play on people's emotions! Add a much-loved holiday to the mix and chances are your donations, volunteer sign-ups, and other conversion metrics will increase.
Have you tried any of the strategies mentioned above? Do you have other strategies to add that worked for your non-profit? Please leave your questions, comments, and tips below.
Image Credits
Featured Image: Image by Rocco Baldassarre
All screenshots by Rocco Baldassarre. Taken February 2016.