Last week I listed some cool Greasemonkey scripts for Google search. This week I am following up with some great scripts SEOs will be interested in (you will need to install Greasemonkey extension to use them):
"View External Nofollow" adds 2 columns to Google Webmaster Tools table: Nofollow flag ('Yes'/'No') and the linking page PR. The tools also by default deletes the lines with the nofollow attribute or with the non-existent links and show you only "valid" links and thus saves much of your time.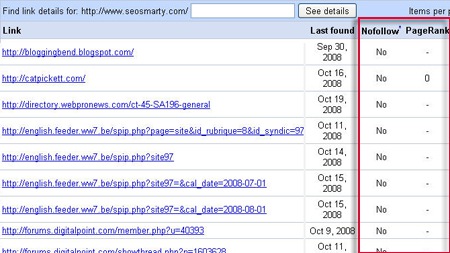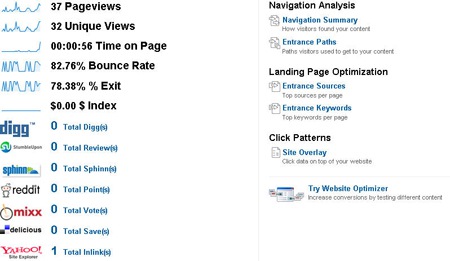 (or add only Digg count with this one)
Keyword Trends in Google Analytics – shows you the keywords that have received 20% higher / lower traffic over the last week.
Export To Google Docs from Google Analytics (sometimes I just don't understand why this functionality wasn't introduced by Google itself): allows users of Google Analytics to export any report available as CSV to Google Spreadsheets:

Quick tip: you can install this FireFox addon that combines all best Google Analytics Greasemonkey scripts.