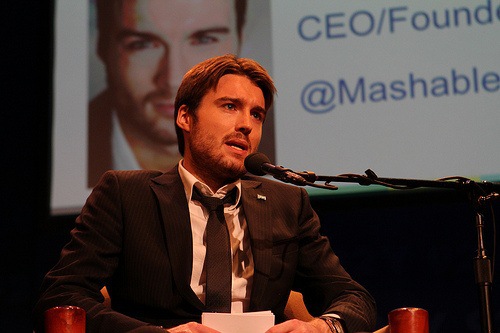 The mainstream news giant CNN, which is owned by Time Warner Inc, is reportedly involved in advanced negotiations to purchase Mashable. According to several recent reports, CNN is expected to reach a deal to purchase the popular social media news site for approximately $200 million. Although the rumored acquisition is expected to take place as early as next week, both CNN and Mashable have been hesitant to share any details of the deal.
Pete Cashmore, the 26 year-old founder and chief executive of Mashable, sent a message to his staff that stated the "rumor going around on Twitter that Mashable will be acquired this week" is false. However, his email did not specifically deny that the two companies were engaging in negotiations and allowed for an announcement to be made in the future. The open-ended way that Cashmore ended his email has caused some to speculate that an announcement will be made next week:
"Mashable's one of the hottest brands here at SXSW and there's bound to be rumors coming out of the festival. We've had a great presence here and I look forward to updating you guys when we get back."
Since Cashmore launched Mashable in 2005, Mashable has rapidly grown to over 50 million monthly page views and is considered to be one of the most authoritative technology and social media news sources.
When CNN was asked to confirm their intent to purchase, spokeswoman Christa Robinson said: "We do not engage in speculation about our business and we aren't commenting on these reports." If CNN were to acquire Mashable for the $200 million price tag, the acquisition would be largest purchase in CNN.com's history.
[Sources Include: Reuters & The Daily Mail]