A lot of people think to be successful in driving sales from social media, you need a big budget.
However, big bucks does not always lead to big profit. For example, fast-food giant McDonald's spent more than $988 million dollars on ads in 2013. Although most of their advertisements are acceptable, one ended up doing more harm than good.
For example, when the brand was forced to apologize because of an ad poking fun at air pollution haze in Singapore.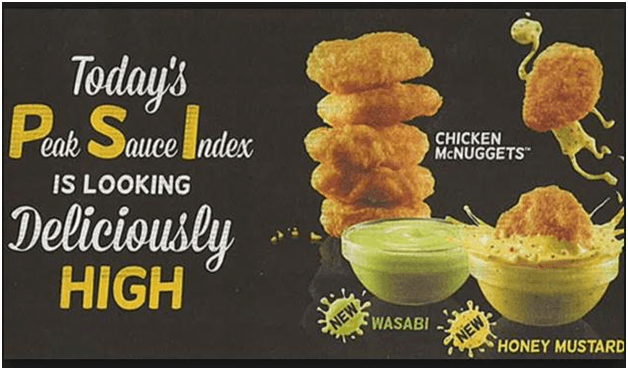 While some million-dollar campaigns are successful and have a massive impact on consumers, big-budget marketing strategies do not always drive profits over the long term. Nowadays, it takes some careful planning to capture the hearts of a more demanding market. Oreo, for instance, won the marketing Super Bowl with a real-time tweet during a 34-minute power outage.
The company's social media team seized the perfect chance to post an ad that read "Power Out? No problem." with a picture of a single brightly lit Oreo cookie and the caption, "You can still dunk in the dark." This caught on very fast with about 15,000 retweets and more than 20,000 likes on Facebook.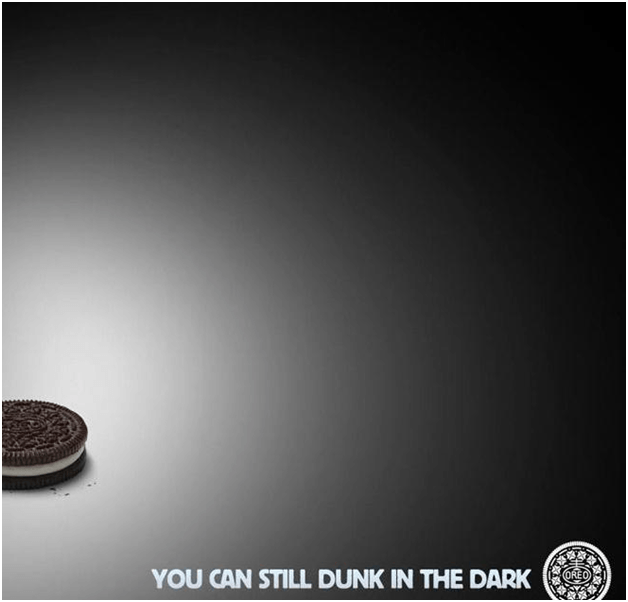 As with any marketing tool, there are risks when opting to use social media for advertising purposes. Some businesses have used this tool poorly. They lacked a proper plan and strategy before launching a social campaign.
An example was a careless online video campaign in November of 2008 made by Johnson & Johnson for Motrin as pain relief for women who carry their babies in a sling. The video came off as mocking mommies who "wear their babies". Many mommy bloggers struck back saying they are fulfilled by carrying their babies and this does not pain them. There was an ugly blow up on Twitter. Although J&J tried to limit the damage caused by this campaign, their brand came off as unaware and calloused.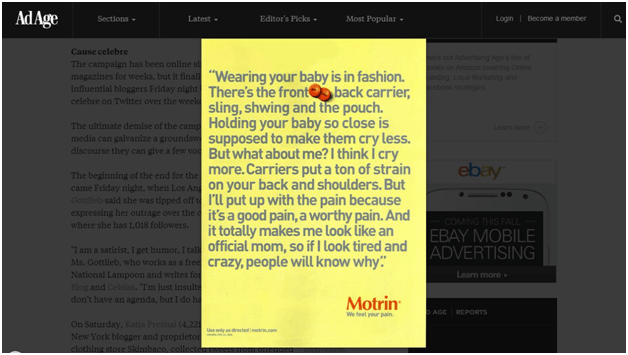 J&J isn't the only brand that has suffered the backlash of social media. After studying most of the failed campaigns, it is clear that most companies lose out on social media because of a weak communication of their brand value. In fact, research has shown that most companies end up losing about $4.3 million.
However, when connection on an authentic level is achieved with the targeted audience, there are great possibilities. Some startups and small businesses, have in fact generated huge profits because they did their homework and tried to intimately understand potential customers.
Here are some examples:
Ah Seng Durian
Here's another example – Ah Seng Durian, a Durian seller in Singapore. According to the Agri-Food and Veterinary Authority of Singapore, imports fell from 23, 300 tonnes in 2008 to only 19,000 in 2010. Estimated figures for 2011 reached 22,700, but they attribute this increase to good harvest. Even with a shortage of supply, Ah Seng Durian knows its values and successfully sold out its durians through Facebook. They differentiated well and established their brand identity – by choosing to be educational.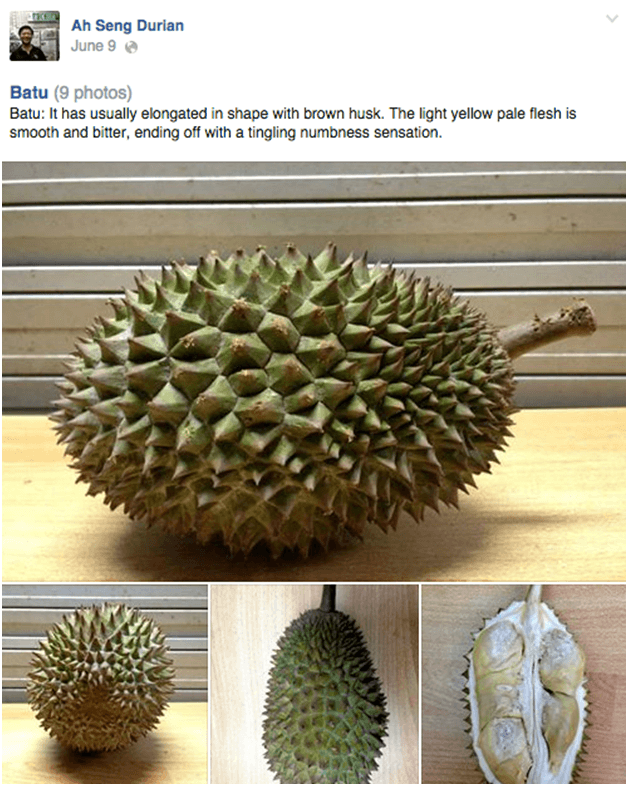 Without spending a cent, they uploaded photos of high quality durians, educating the public on the different types of durians and how to identify them. Ah Seng Durian provided purely honest advertising by educating their consumers about durian through Facebook. They not only sell quality fruit, but they also share information. That is why the small business is a success, and has even sold out of durians consistently.
Morninghead
Another social media success is Morninghead, invented by Max Valverde. Morninghead is a shower cap-like product that absorbs water before it's placed on a user's head and can be best described as a bed head cure for messy hair in the morning. It is very easy to use and is convenient for people on the go.
One video – that was all Valverde needed to sell out completely through Twitter.
He first developed the Morninghead cap and put it on Kickstarter, a crowd-funding website, in early 2012, setting a goal of $1,000 within 30 days. The project not only raised the needed $1,000, but secured more than $6,300, all from total strangers. Since then, sales continue to increase and Morninghead is now shipped to more than 25 countries.
Valverde appeared on the show Shark Tank to promote this product to potential investors, and his product got sold out days after. Morninghead then became trending on Twitter and one product is sold for every hit on YouTube. This became possible because of one post through social media.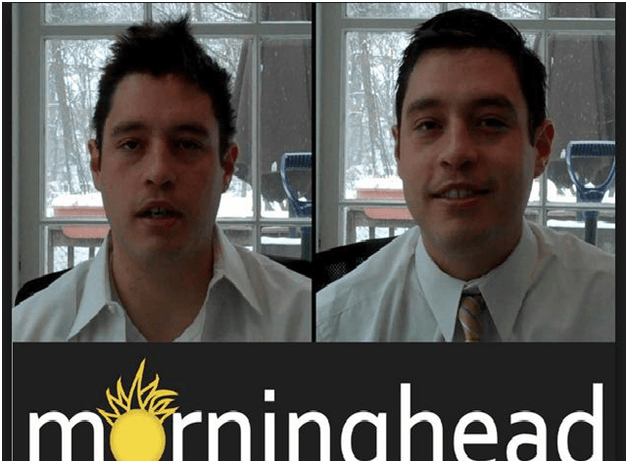 Xiaomi
Another good example of a startup company that capitalized on affordability and social proof is Chinese tech brand, Xiaomi. According to Techcrunch Daily, it sold 26.11 million handsets in first few months of 2014. This is an increase of 271% from 2013. The company only sold 7.19 million in 2012, but is now aiming for an astounding 60 million.
Xiaomi is famous on social media and they are highly successful at marketing their products through this channel. They ran a campaign titled"Flaunt It If You Have It" on Facebook where consumers can flaunt their phones. After commenting on the page and tagging Xiaomi, some lucky consumers even won prizes. This is a testament of how strategies using social media can be the means for a startup's business success.
Here is an illustration of Xiaomi's sales for the first five months of 2014: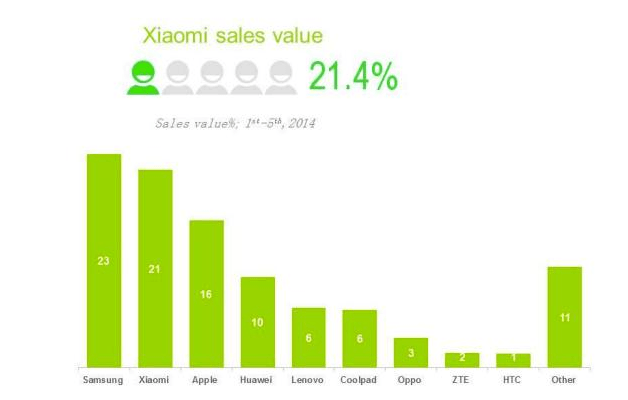 But recently, it surpassed Samsung as the number one vendor of smartphones in China, according to Canalys.
Overall, small and mid-sized businesses have great potential for high ROI when they start small but create the right strategic plan to positively capture attention through social media. Startup companies can use social media to sell their products, and potentially attract opportunities in the market.
Social Media Evens the Playing Ground Between Small Companies & Big Brands
Most social media campaigns that successfully drove sales did not start from a big budget. It all started from understanding their brand values first, avoiding costly social media mistakes by understanding their market, and building a solid plan. The rest of the magic lies within the actual execution of the social media campaign.
Image Credits
Featured Image: Simon Cunningham via Flickr
All screenshots taken April 2015