Content marketing works.
But – what if it's not working for you?
What if you're not seeing the ROI you expected?
This is a frustrating scenario, especially if you read the case studies and follow the success of top content marketers.
What are you doing wrong?
Take a deep breath.
Maybe you just need a few creative tweaks to your content strategy to boost your ROI.
1. Create High-Quality, Evergreen Blog Content
Investing, time, effort, and money in poor content that doesn't perform is like throwing all three of those resources in the trashcan.
Instead, ensure your budget is going toward evergreen content pieces that will stay relevant long after you publish them.
Not only that, make doubly sure these blogs are the highest quality you can manage.
Evergreen content is not tied to any one season, news cycle, trend, or fad.
Instead, this content type contains information that will remain true, relevant, and useful for the long term.
If you add quality to the mix, evergreen content will continue to draw in traffic and leads for months after the fact – or even years.
According to Google's Search Quality Rating Guidelines, high-quality content has these features:
Highly useful – Useful content serves a purpose for the reader. It should DO something for them. That can be as simple as providing information on a topic they want to know about, or as complex as solving a specific problem for them.
Highly relevant – Relevance in content is key. If your content isn't relevant to the reader's search intent for the keyword you're targeting, you won't rank. Period.
Strong E-A-T – Google wants vetted experts who know their stuff populating the search results – not know-nothing non-experts who just want to rank. Proving your E-A-T (expertise, authoritativeness, trustworthiness) is non-negotiable in high-quality content.

Think of this strategy (evergreen + high-quality content) as putting some of your content on auto-pilot. It can perform in the background while you focus on more pressing matters, which might be exactly what you need to boost your content marketing ROI.
A truly meta example of evergreen content is Aaron Orendorff's guide to evergreen content types on Copyblogger. It's useful and relevant to content creators any time, any place, and the information won't date itself quickly. It also goes without saying that this is high-quality content.
2. Find Useful, Relevant Topics Your Audience Wants to Read
Once you decide to publish high-quality evergreen content, what should you write about?
Random topics won't do. Neither will ones tied to high-volume, highly competitive keywords.
Instead, for the best ROI, you should focus on topics that are:
Useful and highly relevant to your audience's needs and interests.
Tied to low-competition keywords with SERPs you can edge into.
For this to work, it goes without saying you need to know and understand your target audience before you can dive into finding topics they'll respond to.
Once you have a clear picture of your ideal customer in your mind, you can do further research to find those useful, relevant topics tied to keywords:
Start with broad keywords or topic areas related to your industry, products, or services. Since this is just a starting point, you can brainstorm these off the top of your head. (For example, "SEO" is a good broad topic area.)
Think about what your audience needs/wants to know from your chosen topic/keyword. Remember, this knowledge should help them or improve their lives in some way.

Example: Maybe I'm a technical SEO expert who helps clients optimize their websites. These clients could benefit from learning about SEO basics to help them nail the fundamentals. Just like that, I've come up with a keyword to research: "SEO basics."

Use keyword research tools to find out how competitive this term is and whether you can possibly rank for it.
Poke around where your audience lives online to discover if this is the language they're using to ask Google about this topic.

Using Answer the Public, I find lots of relevant questions users are asking surrounding the example keyword. I can enter the most relevant of them into my keyword research tool to check them out.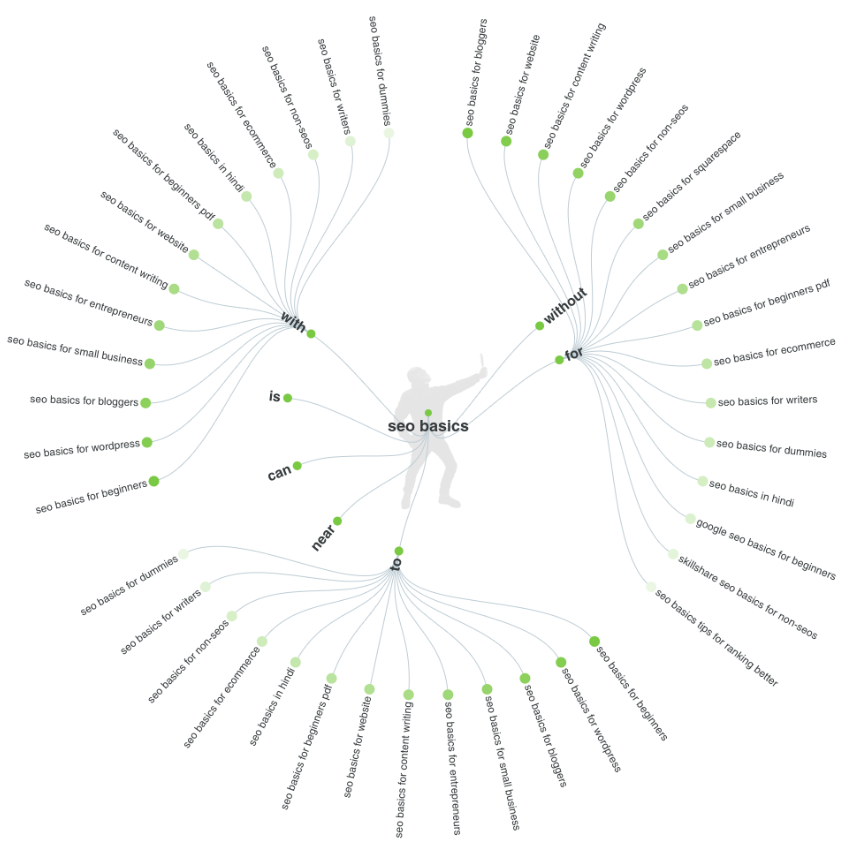 With my keyword tool of choice, KWFinder, I discover the keyword "SEO basics" is too competitive. However, there are related options to target, like "what is SEO."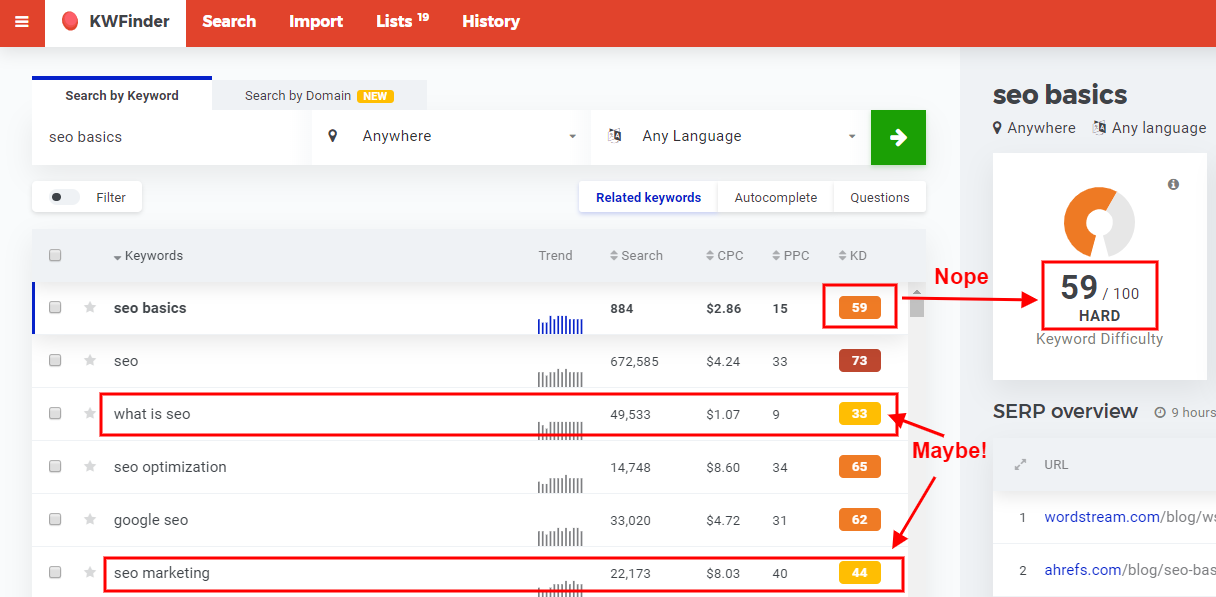 On Twitter, I search the hashtag #seobasics and find a few variations and related keywords within what people are posting. I can research and potentially use these, too!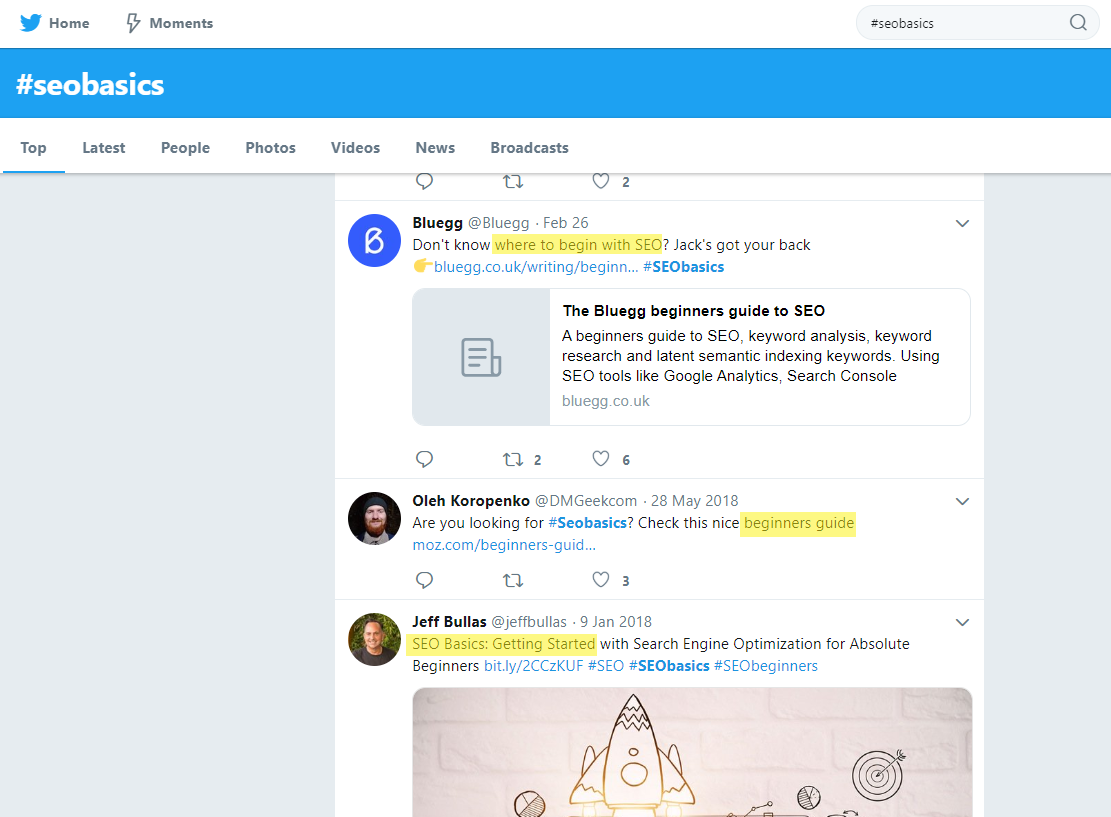 This is just one method to find relevant keywords on useful topics. The main point to remember, though, is to think like your target reader.
What topics in your wheelhouse would be both useful and relevant to their lives? Start there, then branch out.
3. Bank on Consistency
After you start publishing quality content on high-ROI topics, you need to start getting consistent. The more consistently you produce stellar, evergreen, useful, relevant content, the better the returns you'll see.
That's because Google's algorithm notices consistency. So do readers.
Think about it. Which brand is more trustworthy and authoritative: The one publishing amazing content every few weeks, or the one pushing out mediocre blogs left and right?
Don't forget this little fact: The more ranking blogs you have, the more qualified traffic chances you have. The more qualified traffic coming in, the more potential conversions.
That's why publishing high-quality content regularly is just one of the secrets to boosting your content marketing ROI.
4. Tweak Your Website UX
For better content marketing ROI, absolutely do focus on improving your content strategy, but don't forget about another important foundational element: Your website.
Without a good website serving as your content hub and brand headquarters, you won't rank nearly as high with both Google and readers.
For one, readers/users (or whatever term you prefer to call them) need to be able to seamlessly access your content to consume it, engage with it, and gain something useful from it.
If your site takes 10 minutes to load, or has a confusing design, or too many ads or pop-ups…
Those are roadblocks to your content. The user will be too annoyed or lost to stick around to read your amazing article and start to trust you.
Google picks up on these signals and takes them into account when determining your page's ranking, especially if your UX lags far behind the competition.
Good UX, or user experience, is a baseline necessity.
A few things you can tweak to improve UX, and thus convince users to at least stay on your page long enough to read your blog headline:
Improve your site speed and page load times.
Reduce annoying distractions like interstitials and ads. Only include them when they make sense, have relevance to the user experience, or will help the user in some way.
Revamp your page navigation so it's clear, easy to find, and logical.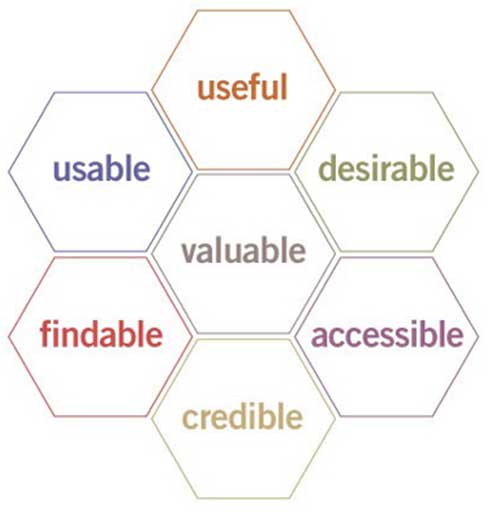 5. Renovate Your Internal & Outbound Links
Did you know one way to improve your site's E-A-T is to use internal and outbound links strategically?
Yes, you should link to your other relevant content pieces inside the new ones you publish.
At the same time, you should also link out to other authoritative sources of information inside your content.
Now, a lot of site owners are resistant to this practice, because they think any link going to another site is a distraction that will lead the reader away from their page.
However, that's just not true.
As long as you're not linking to direct competitors, linking out to other high-quality information sources to prove points, back up research, or add strength to your argument or topic analysis strengthens your E-A-T.
According to a Reboot study, linking out to other sites shows you associate with them.
If you thus link out to topically relevant pages with authority, that counts positively for you.
Why?
Because you're showing the user (and Google) pages related to yours that may expand and improve their experience.
In other words, you're contributing to a useful, connected web, which is exactly how it's supposed to work.
Take the Holistic View When Boosting Content Marketing ROI
No single tactic is going to help you win more ROI from content.
Instead, you need to think of each piece of your content strategy as parts of an interconnected machine.
No one part will do all the heavy lifting.
Each piece needs to pull its own weight for the whole strategy to work.
So, tweak and tinker with all of the above suggestions, but remember you aren't working in a vacuum.
If you pour all your focus into one part of content marketing, you'll lose the big picture.
Zoom out from each piece of the strategy from time to time, see how everything connects, then refocus. With hard work and patience, the ROI will come.
---
Image Credits
All screenshots taken by author, October 2019
In-Post Image: Usability.gov