Bing is getting into the holiday spirit by transforming its home page into a digital advent calendar of sorts, where people can visit each day this month for a new digital "treat".
First you have to go to Bing.com and click the gift icon, which will turn the home page into something that looks like this:
Then go back each day to see one each one of the boxes reveals. Items are said to include:
Festive decorations for the Bing home page
Holiday images
Ecards
Music
Winter-themed games
and more surprises
On certain days of the month Bing will place an interstitial on its home page inviting users to donate to its various charitable partners.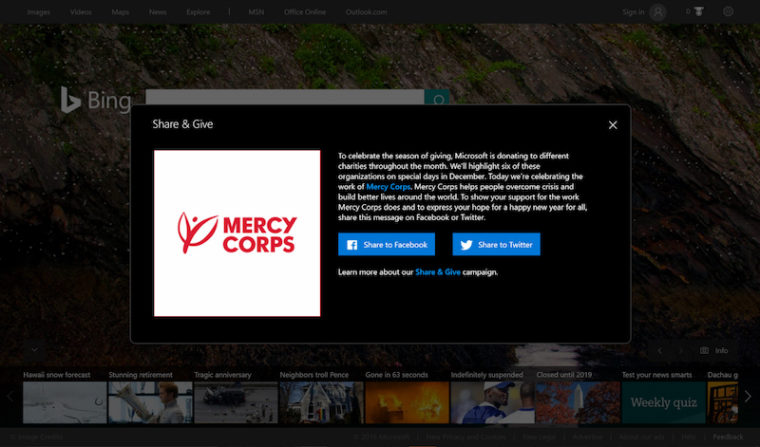 Of course, there will be no obligation to donate in order to access Bing services, it's just the company doing its part to draw attention to its six charitable partners.
All together, Bing's charitable partners include Code.org, Paralyzed Veterans of America, Mercy Corps, Special Olympics, City Year, and Global Citizen.
Looking at what Bing is offering, it's intriguing to think of how the holiday decorations will be implemented. If it's possible to decorate the Bing home page, why not offer it as an option all year round? It could be a fun way to stand out from the competition, but that's a whole other idea for another time.