Bing has integrated its search engine capabilities with SwiftKey, which is a third-party keyboard for Android devices.
This allows users to quickly conduct searches as they're typing with SwiftKey.
"In just a few taps, SwiftKey users have access to rich search results that they can easily screenshot, crop and share with friends. Whether it's the whole webpage, just one picture or a snippet of text, this feature makes it easy to share exactly what you want."
Bing's integration with SwiftKey functions almost exactly like Google's integration with Gboard.
To access Bing while using SwiftKey, open the Toolbar by tapping the "+" on the top left, select the search icon and type what you're looking for into the search box.
Search results will appear just as they would if you were searching on the Bing website.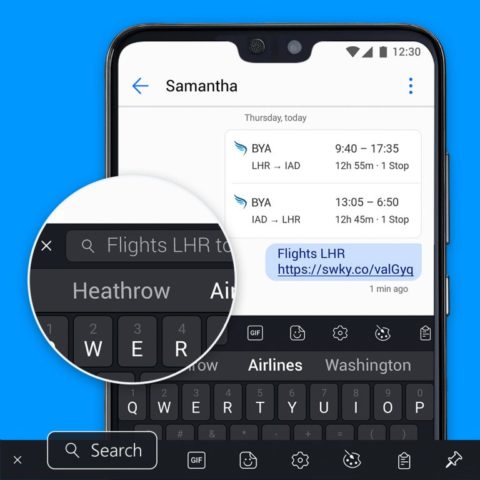 SwiftKey has over 100 million installs, according to the Google Play Store, which means there's potential for this update to have some impact on Bing's search volume.
Bing Search is available on SwiftKey as of today by downloading the latest update from the Google Play Store.