Bing announced a series of updates to its search results designed to make it easier for people to find health and fitness information.
Searching for either "workouts" or "exercises" will return a carousel of exercise videos that can either be performed at home or in a gym. Searches can be narrowed down based on difficulty, target areas, equipment, and more.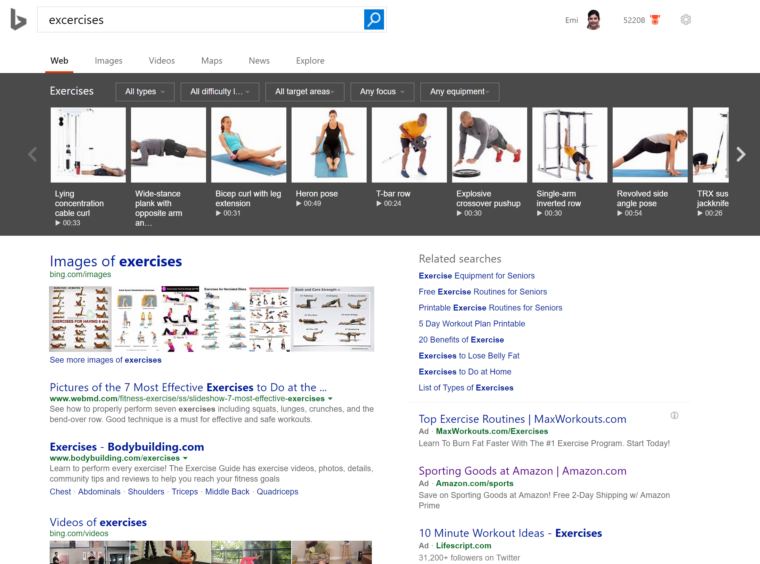 If you already know the type of exercise you're looking for, you can get more specific with searches such as "yoga exercises" or "Pilates exercises". Selecting one of the exercises will open up an instructional video about how to perform the exercise correctly.
Exercise is all for naught if you're not feeding your body with the right fuel, so Bing has made it easier to find healthy recipes and nutrition information.
The new recipe search functions appears to be quite versatile. You can search for the name of a specific dish, such as "red onion soup", or you can search based on nutritional needs such as "low fat recipes".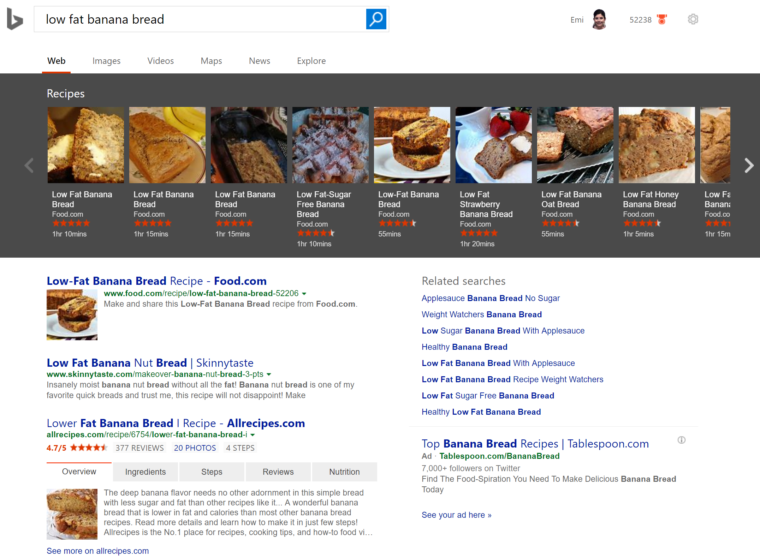 For those counting calories, Bing is making it easier than ever with a brand new search command. If you want to know how many calories are in the food you're eating, you can use a command such as "how many calories are in a cup of walnuts", and Bing will provide the answer immediately.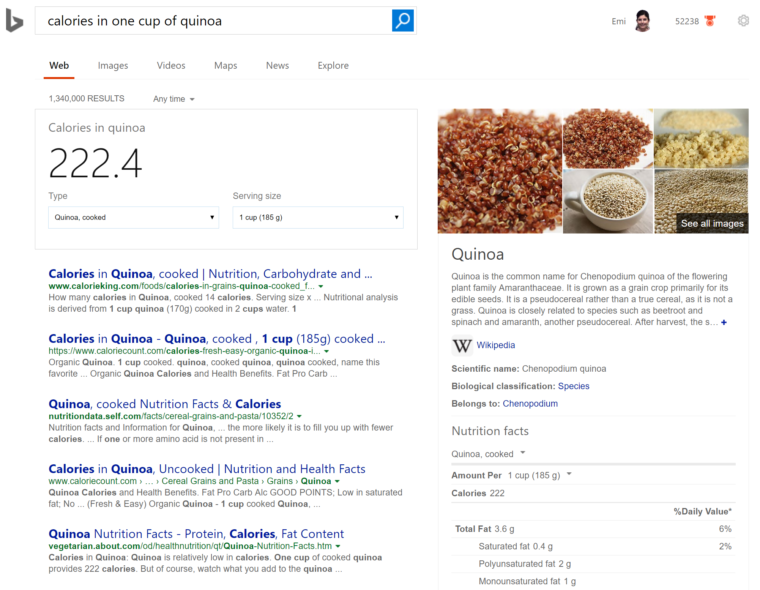 The Bing App as also been updated with these new features, providing an even richer experience than what is available on desktop.