Bing has introduced a series of enhancements to product ads and shopping campaigns, just in time for the busy holiday season.
In addition, Bing is piloting a brand new feature that will allow advertisers to add weekly flyers as an extension to text ads.
Here is an overview of everything that was announced today.
Automatic Item Update
Advertisers can now utilize an Automatic Item Update feature, which syncs Bing Merchant Center feeds to a site's price and product availability microdata.
Bing Merchant Center can automatically update product offers with the following information:
Price only
Product availability only
Both price and product availability
Automatic Item Update can help advertisers keep product offers up to date and drive customers to in-stock products.
Multiple Images in Product Ads
Bing's product ads now support up to 10 additional images per offer, which is a considerable upgrade from the single image that was previously supported.
In total, advertisers can utilize up to 11 images in product ads (one main image plus 10 additional images).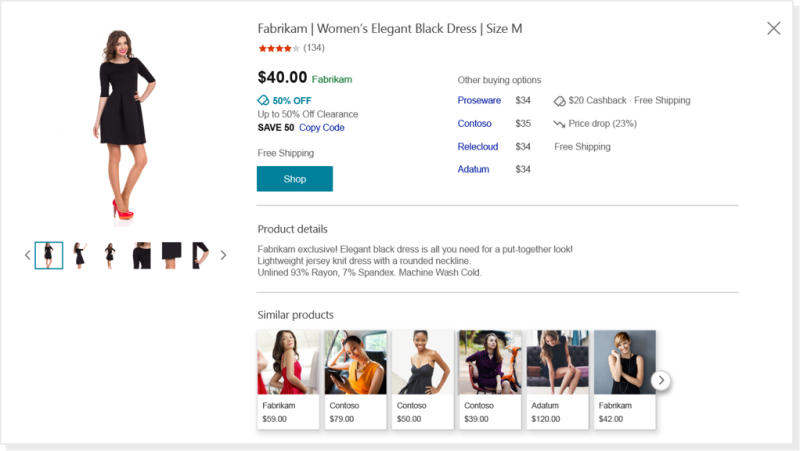 This feature is available on Bing Ads PC traffic and coming to mobile soon.
Product Ratings
Bing's product ads currently show ratings when rating and review data is available.
To increase the coverage of rating and review data, Bing has partnered with Bazaarvoice, which provides authentic rating and review content.
Product Descriptions
Product descriptions are now being shown on the Bing Shopping page, as shown in the example below.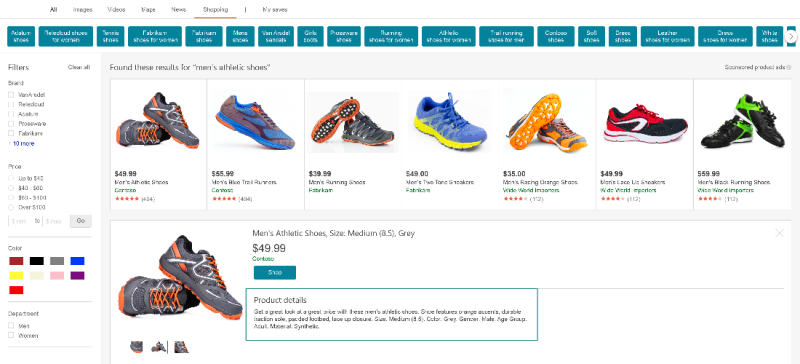 Bing advises advertisers to provide accurate and useful descriptions for products.
"If any of your product descriptions are found to be lacking useful information, you may see a warning in Bing Merchant Center letting you know. Please fix these descriptions."
New Pilot: Bing Ads Flyers Extension
Advertisers can now promote their weekly flyers using Bing Ads.
Flyers can appear as:
A flyer extension in text ads
A flyer product ad on the Bing search page
A flyer product ad carousel

In order to participate in this pilot, advertisers will have to contact their Bing Ads account team.