Bing Ads is introducing a way for advertisers to manage multiple accounts with a one email address and password.
Building off the Multi-Linking feature introduced last fall, Bing Ads' multi-user access eliminates the need to sign into different accounts individually.
Advertisers can easily jump back and forth from one account to another, which will no doubt allow for more to get done in less time.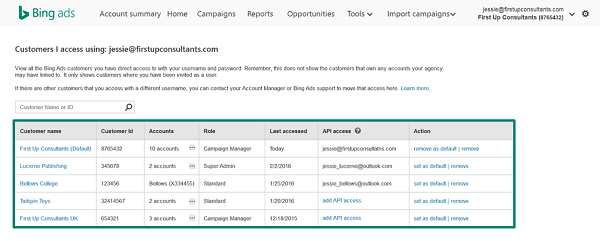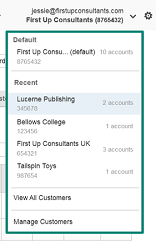 Multi-user access also applies to accounts created by others. When being invited to access a new account, advertisers can use their single sign-in email address to add it.
Those who already manage multiple accounts with different sign-in credentials are asked to contact Bing Ads support to consolidate access to a single email address. Going forward, new accounts can be added simply by creating them while signed in with the multi-user access email address.
This update does not apply to Bing Ads API Version 11, which is not going to support multi-user access. Individual usernames and passwords are still required to access multiple accounts with the latest Bing Ads API.
When Bing Ads API Version 12 is released, multi-user credentials can then be used to access multiple accounts. Bing did not provide a timeframe for when the new API is expected to be released.