Bing Ads Editor for Mac has recently added support for labels, nearly a year after adding the same feature to its Windows software.
The key benefit of using labels in Bing Ads Editor is that it allows users to better organize their ad campaigns and ultimately save time.
With the new shared labels library in Bing Ads Editor for Mac, users can create one shared label to add to multiple campaigns, ad groups, ads, and keywords.
When labels are added, users can then filter labels to see only items with that label applied to it.
So, for example, advertisers could create a label called "Summer Sale" to easily organize everything that has been created in an effort to advertise that particular sale.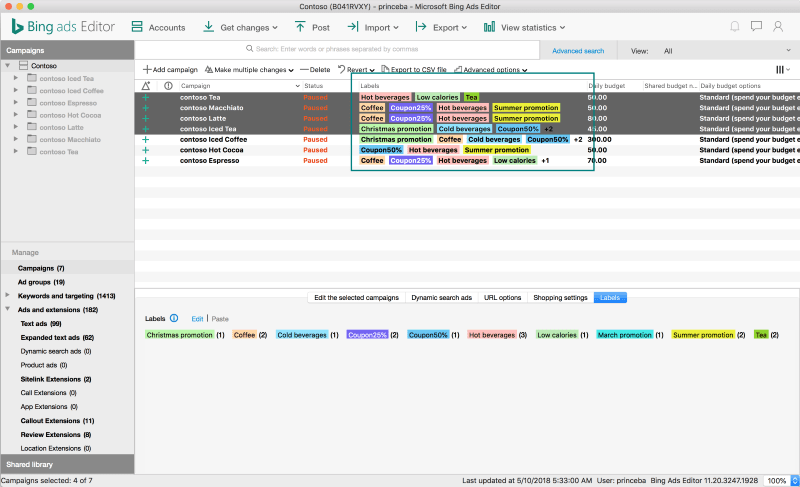 Other New Features for Bing Ads Editor for Mac
As part of this update update, Mac owners who use Bing Ads Editor will also be able to bulk manage Structured Snippets. Structured Snippets enable advertisers to highlight specific aspects of products and services that are most important.
Another new feature is the ability to revert changes for all items included in a campaign or ad group ad one time. 'Revert with all included items' allows advertisers to revert changes to all items included in a campaign or ad group at once.
Coming soon for Mac users is the ability to create shared Structured Snippets Extensions. Bing Ads Editor has shared Structured Snippet Extensions, which allows advertisers to create one shared Structured Snippet, and then associate it with their account or multiple campaigns or ad groups.