As an SEO community, we are on the cusp of a huge shift; one that is already changing the way we approach search.
As automation has enabled us to glean more (and more useful) insights from search, the channel has outgrown its position as an end-game marketing tool to help consumers discover products and services.
It is perhaps the most direct way, outside of sales transactions and customer service interactions, that customers communicate with the brands with whom they choose to do business.
Search's weighting at budget time may not reflect its oversized impact, but its importance in digital operations is wide-ranging and undeniable.
Email, social, digital ads – nowhere else are consumers as in control of their experience and journey as they are in search.
Customers know it, too. They're willing to share a great deal of information with brands as they search online for solutions to their needs and wants but expect good value in return.
Across the U.S., Canada, and the UK, 63% of consumers now say they expect personalization as a standard of service.
As search marketers, we can't afford to stay still – we always have an eye to what's coming next.
In this column, we're going to explore some of the most impactful trends you need to be preparing for right now in order to achieve maximum impact in the near future:
Real-time research.
The intelligent automation of labor-intensive SEO tasks.
Real-Time SEO Insights Drive Business Across the Brand
Across channels, in-app and in-store, online and off, customers leave myriad clues for brands to consider.
While some of these touchpoints merely point to a preference or characteristic, search queries can reveal specific intent and motivators, as well.
It's no wonder then that real-time SEO insights are used in so many different areas of marketing. Content marketing teams use them, as do paid search teams, as do social teams and email teams.
Organic search now drives more than 53% of website traffic.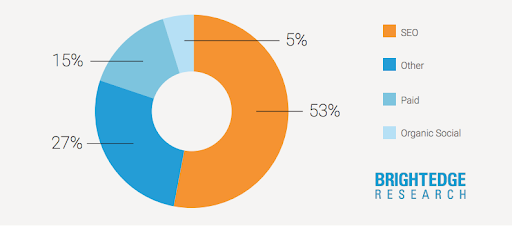 SEO professionals are in a real power position in this environment – if you can master that customer journey and optimize content in real-time to meet the needs of those searchers.
It's the only way to be ahead and stay there. What I am seeing and hearing in digital markets is that today's SEO needs to:
Understand the customer journey as it is happening.
Adapt in real-time – optimizing content out of the gate and activating content across the whole customer lifecycle as soon as they can.
With the insights we have, we hold the keys to understanding the customer journey. With the technology we have, we also have the power to respond in an instant.
Gathering up all of this search data is one thing, but to make the most of real-time insights we need to be able to activate them, too. We need to automate intelligently.
Real-Time Action: Intelligent Automation in SEO
SEO is a labor-intensive industry and we've long been coming up with ways to automate repetitive tasks.
The time saved through automation is then applied to the areas that require our skills, like strategy and creative content.
Automating intelligently means:
Focusing on the tasks that are most time-consuming – those that require very little human skill or creativity.
Freeing up that time for yourself.
The SERPs are constantly changing with an emphasis on voice and visual. At the same time, vertical engines such as Amazon are evolving.
Automation not only helps with tasks that can take away valuable time, it also helps free up time to focus on things such as creative, strategy and digital alignment.
Site audits, link analysis and correction, competition research, rankings monitoring and analysis and more are made both efficient and effective with automation as technical SEO becomes a necessity.
Intelligent automation, on the other hand, is a whole new breed of automation. This technology can not only gather and analyze massive datasets, but actually make decisions and recommendations based on that input.
This is the real game-changer that is giving SEO professionals greater insight into (and control over) how search optimizations impact customer experience throughout every stage of the journey.
Now, the insights gleaned from the real-time data can help shape every aspect of the optimizing for the customer experience, from discovery to conversion.
Content optimization is now more important than ever. The bar for quality is high, and Google needs to be able to see how each piece of content – whether text, image, or video – is the best answer for specific types of queries. But optimizing content once, before it's published, isn't going to cut it anymore.
Automation in PPC is not a new thing but has a massive impact on marketers. AI-powered automation:
Saves time on SEO audits, website errors, duplicate content, mobile errors.
Provides instant fixes and/or recommendations quickly.
Helps with competitive research, share of voice monitoring with SERP monitoring.
It also helps identify areas where you need to build out content and what it needs to compete at its best on the SERPs. Test it at least.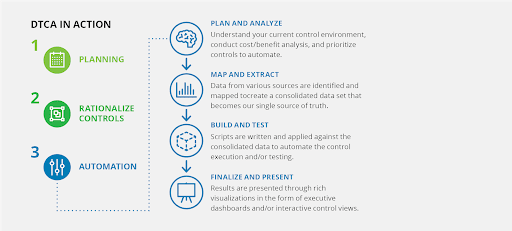 Now, thanks to AI, we have the technology.
Duplicate content issues, broken links, mobile issues, page performance, and infrastructure issues can not only be identified but corrected without manual intervention.
In these instances, computers do replace people – but we are 100% in control of what they do.
Handing over such tasks to automate is a completely logical decision based on the financial sense it makes and the superior SEO results that can be produced when we have constant, round-the-clock monitoring.
Make Intelligent Automation a Part of Your PD Practice
Does the thought of replacing some of your tasks with a machine make you uncomfortable?
Do yourself a favor and commit to making your education about IA a part of your professional development in the coming months.
Today, SEO and digital marketers need to be in a position to understand intent and trends as they happen. More importantly, we need to respond in an instant in order to take advantage of opportunities as they actually arise.
Right now, if you can automate the right things (at some level) this can make things a lot easier for you.
More Resources:
---
Image Credits
Screenshot taken by author, October 2019
In-Post Image: Deloitte