*Note from Ann: I did a review of Arkayne quite some time ago. Mark is offering an updated, new look at the plugin*
I have been using the Arkayne plugin on my blog for about 6 months now and I have to say that I am a little surprised how it has flown under the radar for so long. So I am here to say, that everyone who has a WordPress blog needs to be using this plugin.
This plugin is a combination of SEO and Social Media to leverage traffic and visibility. To best describe it, it is a Related Posts plugin on steroids. The guys at Arkayne took that concept and reinvented how related content are shown on blogs.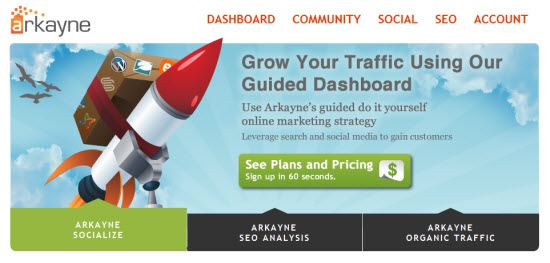 What It Looks Like
So you are probably wondering what does the plugin actually look like on the front end. The screen-shot below is taken from my blog, so this is what is shown at the end of every post. Arkayne will dynamically generate related posts from within your blog, as well as related posts from within the Arkayne community. Arkayne chooses those posts, based on the content inside each post, so the results will always be highly relevant.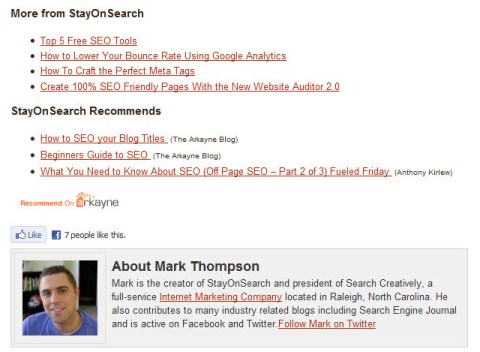 How the Community Works

Once you join Arkayne, your blog will be listed in the community directory, along with all of the other Arkayne members. This will allow for your website to show up whenever other members are looking for relevant blogs to promote. As you can see when I do a search for "SEO", Search Engine Journal's very own Ann Smarty shows up, along with a list of other members I may want to recommend. You can then visit their blog and see if you would like to "recommend" them, which will then allow for their posts to show up under the "StayOnSearch Recommends" links. The great thing is that only posts from blogs that recommend will show up on your blog.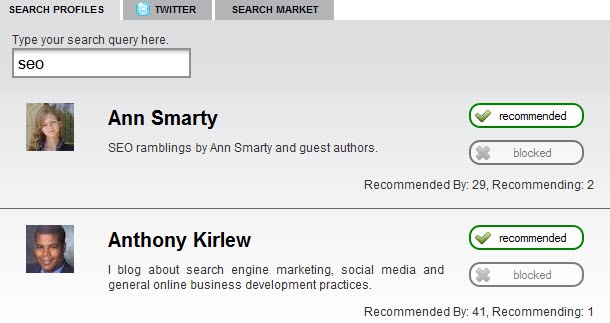 Results: 6th Referring Traffic Source
Why do I like Arkayne so much? Because it drives traffic to my site…not only traffic, RELEVANT traffic. Below is a screenshot from my Google Analytics account that shows you exactly how much traffic I am referring from Arkayne over the last 30 days. That's 368 visitors in 30 days, for simply using the plugin.
Of course the more people that "recommend" your website, will determine how much traffic you will get back to your website, but if you are active in the community and recommending other bloggers content, they will most likely recommend you back. So by leveraging the Arkayne community and connect with other blog owners, you can drive hundreds or even thousands of visitors to your blog, that may not have known about you otherwise.

Try It Out for Free
To be honest, I have only scratched the surface as to what this plugin can do. I didn't even go into the other SEO features that Arkayne provides to help you better optimize each of your blog posts. If you want to see the full value that this plugin can deliver, I would highly recommend installing this plugin.
Now to the best part. It is free to sign-up and use on your blog. They do have some limitations on what the free version provides, however the premium accounts are a faction of the cost, compared to the value it delivers. I recommend trying out the free version and then upgrading to a paid plan once you can see what it will deliver for your blog.