AMP stories have been upgraded to version 1.0, which includes new features such as monetization capabilities.
Introduced this past February, AMP stories are Instagram-like stories created with Accelerated Mobile Pages technology.
Unlike stories that appear on social networks like Instagram and Snapchat, AMP stories exist on a publisher's website. That means they can be surfaced in search results.
To date, publishers have already created thousands of AMP stories. Now, for the first time, this content type can include advertising.
There are two type of ad formats supported as part of AMP Stories:
Single page ad: The ad appears as a single page inside of an AMP story. It has a predefined set of call to action buttons with links leading to a web page.
Sponsored story ad: The ad is a stand-alone multi-page story. Being a regular URL, publishers can drive user traffic to a sponsored story ad from the CTA URL button of a single page ad.
New Meta Data Attributes
In addition to advertising capabilities, AMP stories also have New metadata attributes for surfacing stories in platforms and displaying a preview of the story across the AMP stories ecosystem.
These new attributes can help publishers future-proof their stories for rich, embedded experiences in AMP stories surfaces to come.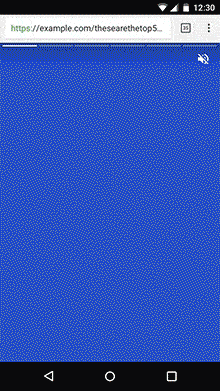 New Bookend Capabilities
Version 1.0 of AMP stories have revamped bookend capabilities, with richer options including call to action links, text boxes, and portrait and landscape cards.
Publishers can use the new metadata attributes, mentioned above, to render a preview link in the bookend of a related story.
The latest version of AMP stories is available today, and publishers can upgrade any existing AMP stories to version 1.0 using this migration guide.